Miko Lee, Executive  Director
Miko is an arts educator and program developer. She is currently on the Executive Committee of Teaching Artists Guild and was a member of the Advisory Panel for the National Endowment for the Arts Professional Development for Arts Education. She previously served as Director of Art and Public Education at East Bay Center for the Performing Arts, where she designed and directed Learning Without Borders, a California Arts Council Demonstration Model and recipient of three consecutive U.S. Department of Education awards. Miko has presented on arts education at conferences around the country and has written a number of academically linked expressive arts and theatre curricula, currently being replicated at sites throughout the Bay Area. Miko's extensive background in theatre, as a performer, choreographer and director, includes shows at American Conservatory Theatre, New York's Public Theatre, Mark Taper Forum, Seattle Repertory Theatre and Berkeley Repertory Theatre.
mlee@youthinarts.org
Carol Slocum, Financial Controller

Carol holds a Bachelor's in Economics from Stanford University and is a graduate of the nine-month management training course at Morgan Guaranty Bank in New York City. Carol has held numerous positions in accounting and finance at Bank of America, serving as CFO for the Middle Market Business Banking Division and as a VP loan officer managing a $200+ million commercial portfolio. Carol retired from Bank of America when her daughter was born in 1995 and joined the YIA staff in 2007, having previously served on the Board of Directors.
carol@youthinarts.org
Suzanne Joyal, Program Director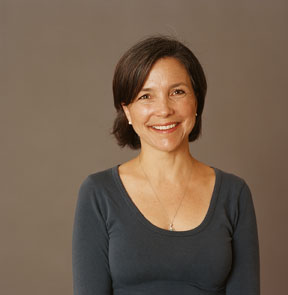 Suzanne has exhibited her fine art at ArtWorks Downtown, Youth in Arts, O'Hanlon Center for the Arts, Albany Center and Thornton Thomasetti. A visual artist with extensive teaching experience, Suzanne holds a degree in Art History from Wellesley College and has worked as a fine art gallery curator and an appraiser of fine prints for Butterfield and Butterfield. Suzanne is the founder of Purple Crayon Art Studio, a popular San Francisco art studio for children and families. Having created and directed Purple Crayon for over a decade, Suzanne sold the business in 2007. Suzanne also founded Give A Jump Start that uses art as a tool for microfinance with women and children in Zambia.  Suzanne provides professional development workshops for educators in arts integration techniques and is the creator of the Walker Rezaian Creative HeARTS program, an early childhood replicable visual arts curriculum.  Suzanne is a staff member of Youth in Arts.
Morgan Schauffler, Program Manager

Morgan worked in fine art sales for over a decade.  Prior to her work as a private Art Consultant, she was the Senior Gallery Associate at the Paul Thiebaud Gallery in San Francisco.  She holds a degree in Art History and Human Communications from the University of Denver.  Morgan currently sits on the advisory board and auction committee for Root Division, a San Francisco-based visual arts non-profit. When not working at Youth in Arts she can be found hiking the hills of Marin with her husband, son and Shepard-mix, Coach.
morgan@youthinarts.org
Jennifer Daly, Communications & Development
Jen has served as a writer and program manager for a number of historical and cultural nonprofits, including the Golden Gate National Parks Conservancy, East Bay Center for the Performing Arts and the League of Historic American Theaters in Washington, DC. She has consulted on the planning, development, writing and evaluation of arts, science and social studies curriculum for K-12 students at the Lawrence Hall of Science, Hayward Area Historical Society, East Bay Center for the Performing Arts and the Smithsonian's National Postal Museum. At Youth in Arts, Jen manages communications and development projects, as well as helping to develop and manage YIA Gallery exhibits and school tours.
jdaly@youthinarts.org
Austin Willacy, `Til Dawn
Austin is an accomplished vocalist/songwriter and a member of Tommy Boy/Warner Bros. recording artists The House Jacks. Austin has recorded five CD's with The House Jacks (as well as 3 solo releases) and tours extensively throughout the US, Europe and Japan, performing with Ray Charles, James Brown, The Neville Brothers, The Temptations, The Gap Band, The Pointer Sisters, LL Cool J, Run DMC, Starship, Chicago and Crosby, Stills and Nash. For over nineteen years Austin has led the award winning a capella troupe `Til Dawn, working with youth as a teacher and mentor and leading the company to many awards including two ContemporaryA Cappellarecording awards (CARAS) for Best High School Album & Best High School Solo.
Join our team!
Learn more about job openings and internship opportunities here.