I walked into the special day class classroom I have visited for years, and "L" was having a fit.  Yelling, rolling on the floor and spreading general unhappiness.  The teachers and I tried numerous interventions, but nothing worked until we decided to pull out one of the "magic scarves." This simple, oversized scarf works miracles in my classes.  Once the scarf was over "L," she immediately calmed down and even participated in that day's music lesson.
This is just one of many times this scarf has come in handy.  It is hard to say what makes it so engaging.  Students of varying abilities find it fascinating.  They follow it with their gaze, dance with it and will generally follow any direction as long as they get to interact with it.
There are a few specific ways I use this scarf.  First, I use it to encourage eye tracking or to bring focus to an area of the room.  It also helps to remind students to change levels in a dance and encourages a specific quality of movement, I also have students hold one end of the scarf while I move the other end.  Using this technique, almost every student will match my movements.
Though I am not sure of the reason for my students' fascination with my scarves, I am grateful for its effectiveness, and I plan to continue to use it in years to come.
Last year I wrote a blog suggesting that students' behaviors should whenever possible be seen as an attempt to communicate. I encouraged my fellow teaching artists to:
1. Find the hidden messages in "behaviors" or "breakdowns"
Those of us that work with special needs students are very familiar with behaviors or breakdowns.  Initially the crying, repetitive gestures and outbursts from these students may seem random, but they rarely are.  These students have no way of saying "I don't like this song," or "The volume is too high." Ask yourself:
What activity preceded the outburst?
Has this happened before?
What did you or the classroom staff do that calmed the student?
When does this student seem most content?
Sometimes there are even messages in the sounds and words said while in the midst of a tantrum.  One of my students "J" threw a tantrum in one of my classes, and after close listening, I realized that he was yelling, "e-i-e-i-o." He wanted to sing Old MacDonald but didn't have the vocabulary to express it.  So we sang Old MacDonald and he was immediately calmed.
 2. "Read" your audience.
A  great many skills we develop as performers are transferable to teaching special needs students.  One such skill is being able to "read" your audience.  After a while we instinctively know when to slow down, speed up or drop a section completely.  The same goes for working with students.
If you find your students engaged in a song, repeat it.  This populations thrives on repetition, and those with language processing delays will have an opportunity to learn your material.  On the other hand, if the class is losing focus or individuals are starting to show behaviors, find a quick stopping place and move on.  It takes patience and flexibility to work with special needs kids, and sometimes no matter how wonderful your lesson plan is, you may have to make a quick change.
3. Your greatest resource: The classroom teacher
The special day class teachers are an amazing group of individuals who know their students extremely well. Ask them for advice and listen to them when they make suggestions.
This year I have been considering the difficult situation when I realize what a student is trying to communicate and I have to decide to honor the request or continue with the class.  For instance, if a student breaks down in the middle of a song, is it best to stop the song or continue in the hopes that ignoring the behavior will not reinforce it.  The simplest answer I have come up with is to look to the classroom teacher for advice, but I am realizing that being a teaching artist with the same children over several years and sometimes through several classrooms can help in this situation.  We are in the unique situation of knowing students on a very deep level and can plan and react accordingly sometimes even surprising the classroom teachers. There was a specific instance where we were singing a song, and one fo the students was obviously not enjoying the experience. The classroom teacher and I looked at each other considering what to do.  I shared that in the past if I get to the next verse, this child usually calmed down.  We tried it, and it worked!
YIA Mentor Artist Hannah Dworkin
Love summer, baseball and the always fabulous `Til Dawn? Then you're in luck as Youth in Arts young artists will be featured at two San Rafael Pacifics events this weekend!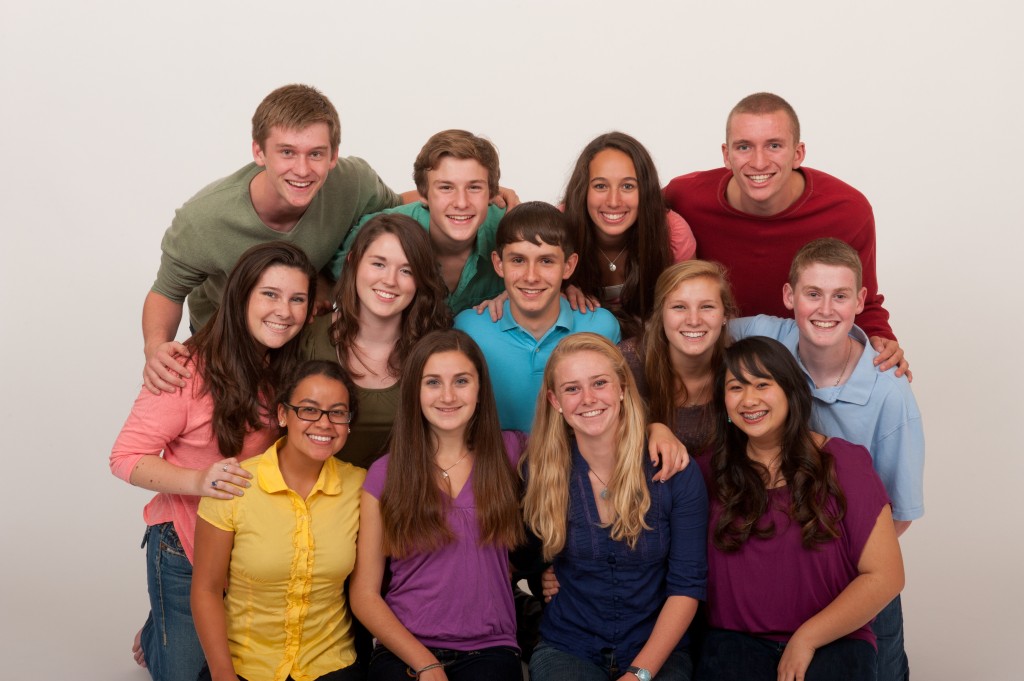 Tonight, Friday, `Til Dawn performs the National Anthem before the Pacifics' 7:05 game against the Vallejo Admirals at San Rafael's Albert Park. Click for game info and tickets.
Then, on Sunday, July 28, `Til Dawn and special guest `Til Dawn alums will perform at San Rafael's Fenix supper club to celebrate the launch of the Pacifics' Baseball Buddy Program, a partnership with Big Brothers Big Sisters of the North Bay.
As a co-sponsor of the Baseball Buddy Program, the Fenix will welcome Pacifics players, their new Little Buddies and the whole community to this celebration/fundraiser event.  Come join in the fun, meet the ballplayers, enjoy the Fenix's food and beverage service and, of course, appreciate the great live music! $20 cover–for reservations, call 415-813-5600 or visit fenixlive.com
YIA Mentor Artist Hannah Dworkin
Brain Dance at Marindale Early Intervention

"I FEEL my brain getting smarter!  I feel my head getting bigger!" "B" from Meriam Granger's pre-K language immersion class after her third session with "Brain Dance."
Brain Dance was developed by   Anne Green Gilbert,  and it is comprised of eight types of movements based on the developmental stages of a baby goes through during the first year of life. The steps are: Breath, Tactile, Core-Distal, head-tail, upper-lower, body side, cross lateral and vestibular. There has been quite a few encouraging studies  about the use of Brain Dance with students of all ages.  I have been using it in variations in my VSA classes this year. Each of my classes have very different ability levels, and I found myself adjusting it to fit each scenario. Below are ways in which I found it most effective.
Class of autistic students age 3-5:
This group thrives on routine, so the key to having brain dance work with this class was to introduce it early in the 10 week residency and practicing it daily.  I gave the steps to the teacher, and she made sure to reinforce the movement.
Class of students with limited mobility:
This class was challenging because they were not able to move their bodies enough to participate in brain dance, so we all, classroom teacher and aides included,  were very hands on.  We helped them manipulate their limbs and as needed, and listened to gleeful shouts when we spun their wheel chairs at the final stage of the dance.
Class of language delayed preschoolers:
There were two important things to keep in mind with this group. First, they were very young, so keeping the pace up was essential.  I also used high energy, fun music to keep them engaged.  I also needed to be very clear with the language I used.  I needed to keep in mind that they needed me to use simple vocabulary to describe and demonstrate each movement.
YIA Mentor Artist Hannah Dworkin
Thank you to the Marin Community Foundation for their generous support of this and all of our programs serving students of different abilites!
This was my sixth year teaching Music and Movement in Youth in Arts' VSA program, and I was lucky enough to be assigned to work with four amazing teachers, Rockne Beeman, Laura Becker, Meriam Grainer Cox and Jessica Leaper.  We had a wonderful time singing, dancing, playing and learning.
Rockne Beeman's class of upper elementary students were a challenging  joy to teach. He has a class of students with a variety of behaviors and levels of engagement.  Some students would fully participate and sit in the circle and others would listen from different parts of the room.  What was most facinating this year was that the students who had worked with me previously would suddenly focus and fully participate when they heard specific familiar songs.  One such song was A Rig-a-Jig, a song that requires students to dance with a teacher and/or myself.  Their favorite song by far was "Goin on a Bear Hunt," where we would practice phonemes that are difficult for the students while we marched around and dance.
Another discovery was that certain students who had previously been non-verbal are now speaking and even singing.  The photo below shows one of these students singing his favorite "penny game" song.
Laura Becker and Carla Victoria's elementary special day classes were combined for a wonderfully large group every week.  They accomplished a great deal over the course of ten weeks. The biggest challenge with these two groups was the fact that their abilities were so vastly different.  Laura's students need a great deal of assistance physically.  All were in wheel chairs or other supportive devises and were not able to move on their own.  Carla's class was very active and needed to be constantly stimulated or they would lose focus.  The best strategy I found for working with these two classes was to pair Carla's most active students with Laura's most inactive.  They became "helpers" and danced and sang to the students who did not have the ability to participate in that way.
Meriam Grainge-Cox's students were the most high functioning of my groups this year and they were able to perform quite complicated musical phrases despite the fact that they were 3 and 4 year olds.  My focus with this group was to create a class where they could learn to be autonomous and run as much of the class as possible. This was very successful, and the last day of class was almost completely run by the young students
Jessica Leaper's class was incredibly fun.  They absolutely loved singing train songs and their favorite activity was dancing to Greg and Steve's Choo Choo. There are a number of autistic students in this class, so I focused primarily on creating a clear routine over the course of the first couple weeks. As they grew more comfortable with the progression of the class. I was able to add more complex music and movement problems for them to solve.  By the end of the 10 weeks the class was at a point of running most of the activities themselves.
All in all it was a fantastic school year, and each of these classes and their teachers made it an exciting experience.
YIA Mentor Artist Hannah Dworkin
San Ramon Elementary School, "Arts Unite Us"
Spring 2013
Youth-in-Arts
Teaching Artist: Suraya Keating
How can we create a world where we learn to enjoy our similarities and our differences?  Where we can use imagination to work out conflicts and different ways of being?  These are the questions that catalyzed my residency experience at San Ramon Elementary School, where students from three 4th grade mainstream classes joined forces with students from Mrs. Lake's 3-5th grade special needs class to learn skills of drama, and to put on a mini-performance of their work together.   In 7 action-packed drama classes, students worked collaboratively as they developed skills of acting and ensemble work, including: group pantomimes, creating tableaus, and using their voices and bodies in expressive ways to communicate a story.  They then combined these skills to act out three different modified versions of a traditional African folktale, "The Laughing River."
At its core, "The Laughing River" is folktale which invites us to contemplate how to live in the world with all of our differences in such a way that we can all not only get along, but THRIVE.  It also invited the students to contemplate the question:  how can we effectively resolve conflict when we have differing preferences and needs?  In watching the students in the three groups that I directed at San Ramon School, I loved observing how the students in each group used their imagination to come up with a multitude of ways to solve the particular conflict in their version of the story.  For example, in one version of "The Laughing River," one group of people became upset because another group was cutting down too many trees to make wooden drums.  How can this conflict be solved?  Students came up with a variety of imaginative and peaceful ways to resolve this.  Below is an excerpt of what they said:
How about if the people who want to make drums only cut down dead trees?
How about if we get half the trees and you get half the trees?
How about if the people who make drums find a different material to make their drums so that the trees can live?
Listening to students come up with their own ideas about how to solve conflict made my heart smile.  What also made me smile was to observe how the students listened to one another – taking in each other's ideas and considering them rather than throwing them away.  In our short time together, it felt to me that students truly became an ENSEMBLE, with everyone wanting the best for everyone else.
Thanks to the students and teachers at San Ramon Elementary for their wonderful work! And thanks to the generous contributions that support the Arts Unite Us program from The Lester Foundation, The Green Foundation, The Marin Community Foundation and Marin Charitable.
Youth in Arts unveiled the World's Largest Pop-Up Book at the Marin County Fair on July 7, at the Marin County Fair. The book measures 48 feet long by 6 feet high when fully opened, giving it a larger area than the current official record-holding book, created in Belgium in June 2010. Youth in Arts worked with hundreds of visitors during the run of the Fair, especially children and their families, to create the book. Entitled "Travel the World," it celebrates the Fair's 2013 educational theme and Youth in Arts work bringing art from around the world to North Bay students.   We will be compiling the entire video story soon. These are some highlight photos from this engaging endeavor.