UPDATE: The 2016 SING OUT! will be on Monday, December 26 at Sweetwater Music Hall in Mill Valley. Click here to grab your tickets now!
Thanks to Peter Rodgers for the beautiful images from our 20th Anniversary `Til Dawn SING OUT! at Great American Music Hall, and thank you so much to Delta Rae and all our alumni vocalists for donating their time to raise funds for `Til Dawn scholarships.
On June 12, an enthusiastic crowd celebrated the series of murals going up throughout downtown San Rafael as part of the Creative San Rafael project. The C Street garage was unveiled with a series of 12 murals entitled, "Travel the World with Youth in Arts" illustrating explorer and photographer Louise Arner Boyd's observation, "You're an explorer even when you are at home." The murals were created by 700 children at the Marin County Fair.  Additional murals will continue to go up all throughout downtown San Rafael and will be announced on the Creative San Rafael website and facebook.
The mission to beautify Downtown San Rafael is part of a collaboration involving local government, businesses and nonprofits. Youth in Arts has brought PreK-high school creators to  the project, while Dominican College has showcased work from  college students with members of the Downtown Street Team.  ArtWorks Downtown has featured professional artists Lauren Bartone and Ernesto Hernandez Olmos.
The crowded event was highlighted by performances from Youth in Arts teen companies including`Til Dawn a capella and an ensemble
performance of C Street Project's spoken word poem "Today's Tomorrow." The poem and accompanying murals were inspired by Isabelle Allende's quote "Today's girls are tomorrow's women and leaders."  All original artworks created by youth are available via silent auction at the YIA Gallery through July 30.
Distinguished community leaders helped to give C Street Project's work its first performance,  including Tom Peters, President/CEO of Marin Community Foundation; San Rafael Mayor Gary Phillips; District 1 Supervisor Damon Connolly; Gabriella Callicchio, Director of Cultural and Visitor Services for the Marin Center; Cecilia Zamora, President of the Hispanic Chamber of Commerce of Marin; Nikki Wood, Editor of Marin Magazine; Pepe Gonzalez, Principal Laurel Dell School; Merl Saunders, Jr., Executive Director, Fenix Entertainment; Donn K. Harris, Chairman California Arts Council; Joanne Dunn, Co-Founder of Youth in Arts,  Comedian/Writer Geoff Bolt and Thomas Roedoc, Art Walk Downtown.
Youth in Arts transforms young lives. With your help we can make sure each of our young artists learn to share their vision and voice through the arts.
This program was supported by the following generous donors:
Til Dawn sang "If You're Out There" by John Legend as a welcome to the Marin County Board of Supervisors new year on Tuesday January 6. Incoming Supervisor Katie Rice saw 'Til Dawn's performance at a party and was so impressed that she wanted to honor her first meeting as Board President, with the group singing "If You're Out There."  She wanted to acknowledge their incredible talent, and give the gift of their song through the public meeting venue. The song also provided a tribute to outgoing Board President Supervisor Kate Sears.
Here's a story about the swearing in.
Check out of a video of the meeting, `Til Dawn can be heard at the 27:42 minute mark on the recording.
New Georges Night Club was bouncing with energy at the 2nd annual `Til Dawn Sing Out! on December 28, 2014. Performances included the current troupe, Still Dawn – the alum and featured alum bands: BABE, MoeTar and the Riveters. The duet BABE featuring Austin Smith and Jessie Land will also be performing at Sleeping Lady in Fairfax soon. Moorea Dickason who leads `Til Dawn when Director Austin Willacy is on tour performed in both of her bands, a smaller version of MoeTar and her all women's acapella troupe The Riveters, which also features alumna Stevie Greenwell. The Riveters CD is hot off the presses and available here. A great big thanks to all of the alum who gathered together from all over California, as well as across the country: New York, Massachusetts, Illinois, Arizona, Colorado, Oregon, New Mexico. And shout out to Natalie John for coming in from Asia. Yes we know you came into town to be with family and we are thrilled that Youth in Arts`Til Dawn is part of your family too! Here are the numbers: 150 audience members and extended `Til Dawn family enjoyed the brilliant show
39 `Til Dawn alum returned to showcase their talents 15 members of the current `Til Dawn company from 8 different high schools 7 singers switching in out of a single duet (septet?) 3 amazing bands featuring alum performed 1 proud Mentor Austin Willacy beaming from the sound booth We were thrilled to celebrate with you all.
We are eligible to receive up to $7500 in matching funds from the One Foundation and are halfway to meeting our goal. Click above to help!
Here is the list of talented singers: 'Til Dawn current troupe Grace Ashcroft, James Barton, Harmela Beyene, Maia Ciambriello, Kodo Elder-Groebe, Jonah Hausammann, Emily Kibbe, Ziggy Kitsou, Jason Rougeau, Josh Schussler, Kharissa Simms, Nicole Stock, Holly Voorsanger and Sara Warner Still Dawn Max Bayer, Laura D'andre, Moorea Dickason, Davey Feder, Sarah Gamblin, Chloe Gasparini, Kasie Gasparini, Lily Goldman, Erin Greenwell, Stevie Greenwell, Lily Elise, Natalie John, AJ Johnanson, Lilan Kane, Blake Killingsworth, Jessie Land, Emily Laskin, Devon Lawrence, Kyle Lemle, Ali Macmillan, Melanie Macri, Harrison Moye, Maria Pougiales-Posey, Emily Rath, Emma Reese, Randy Shapiro, Sean Simerly, Maralisa Simmons-Cook, Austin Smith, Natalie Smith, Owen Smithyman, Dan Spain, Lizzy Stahl and Delaney Tight   Check out the great gallery of photos taken by `Til Dawn Alum Dad Rob Goldman. Larger group shots taken by YIA Board Chair Peter Rodgers. Thanks guys for sharing your talents with us!
Tommy Neville is a student at The Bay School in San Francisco, but he lives here in San Rafael. On April 6, Neville produced a concert to benefit Youth in Arts at the San Rafael Elks Club, raising $1700 for programs for PreK-12 students in the community. The event featured performances by Neville's alternative rock band I.O.M., along with local teen singer/songwriter Caroline Sky and Youth in Arts `Til Dawn a cappella.
On a beautiful afternoon outdoors in the Elks Club Magnolia Gardens, all these talented young musicians provided inspiring sets of original music and covers of favorite pop and rock tunes. Refreshments were provided by Sol Food and Forks & Fingers. Bank of Marin helped to sponsor the event, along with Whiskeytree, Inc. and Chesterfield Management.
The concert was a senior project for Neville, who will attend the University of Exeter in England, studying law next year. However, the cause is also near to his heart, as a musician himself. He explained, "There is something special in benefitting kids art programs through the use of artistic methods. I like to think of it as some form of proof that the arts matter."
Youth in Arts would like to thank Tommy Neville for all his work in producing this event, which will benefit a great many local children receiving music, dance, theater and visual arts programs.
We are also grateful to all the event sponsors and especially to the young performers who made this event a success:
I.O.M. is a newly formed band that has just released its first album, entitled Castletown. You can catch them at Hopmonk in Novato on May 14 and look for them on Facebook soon.
Caroline Sky is a 13 year-old singer/songwriter with a beautiful voice and unique style. Find out more about Caroline and her music at facebook.com/carolineskymusic
`Til Dawn a cappella is Youth in Arts' award-winning ensemble for high school singers passionate about making and sharing music. Auditions coming up May 5! Come see what it's all about…or click here for more general information about `Til Dawn.
Our first ever `Til Dawn Sing Out at the Fenix on Sunday, December 29 in San Rafael was a great success, with two performances featuring smiles, laughter and an extraordinary array of vocal talent. The event and related alumni fundraising campaign also brought in nearly $4,000 to benefit Youth in Arts programs for teen artists.
The Sing Out was inspired by Mentor Artist Austin Willacy's experience with The Dartmouth Aires as an undergraduate. Austin wanted to create an annual event that convenes the community of current members and alumni in a way that allows them to connect (or reconnect) with each other and make music.
'Til Dawn's first Sing Out brought together current `Til Dawn students and almost 40 alumni, many of whom are working artists, in town for the winter holidays.
New York-based musical theater composer Drew Gasparini and L.A. vocalist Lily Elise performed sets at both shows. Drew shared an impromptu mix of original compositions and familiar medleys, accompanying himself on guitar and chatting amicably with the audience. As he prepared to launch into one tune with "Here is something you all know…" a young fan in the front row shouted out "The ABC Song!" causing Drew to lead the audience in a sing-along of the alphabetical classic.
Lily performed with accompaniment on guitar by Sean Simerly, another `Til Dawn alum. Demonstrating the powerful vocals and heartfelt style that took her to the finals of NBC's The Voice, she shared beautiful original songs inspired by personal challenges and triumphs.
In addition to donating their performances, alumni artists also helped raise funds for `Til Dawn scholarships and other Youth in Arts teen programs with an online fundraiser leading up to the Sing Out event throughout December and repeated pitches for donations during the show. Speaking of how they had benefitted from `Til Dawn themselves and especially of the value to teens of an amazing mentor like Austin, the group encouraged audiences to support current students with their contributions. The event raised a combined total of $3,900 for Youth in Arts.
Even more impressive, "Still Dawn" was able to perform with only minimal rehearsal hours—testimony to the fact that many `Til Dawn alum are still working artists who sing professionally on a regular basis. Rehearsal was a fun part of the experience, lasting late into the evening with many of the performers seeing each other for the first time in years.
We thank our fabulous alumni artists and current students for all their work in creating the Sing Out and raising funds to support the arts. We look forward to next year!
Scroll down for a gallery of photos by Peter Rodgers from the "Still Dawn" reunion/rehearsal at Youth in Arts.
Click here for video from the Fenix of the Sing Out performances
Click links here for more information about `Til Dawn alumni or the `Til Dawn a cappella program
Black Friday and Cyber Monday have come and gone. But have you heard of Giving Tuesday?
Two years ago, philanthropists and nonprofits worked together to establish a national "day of giving" on the Tuesday after Thanksgiving. After two days of shopping, why not a day to give back?
This year, our talented `Til Dawn alums are helping to raise funds for Youth in Arts teen programs over at Razoo. The kick off  is today, Giving Tuesday, with the grand finale at the `Til Dawn Sing Out on December 29 at the Fenix.
Check out the Giving Tuesday page and give whatever you can  to make the effort a big success. You can find out more about the concert on the same page, with links to buy tickets to the 11:30 brunch or 6:30 dinner show on the 29th. Two great shows featuring alumni artists and current `Til Dawn singers–you won't want to miss it!
And thank you for supporting Youth in Arts' programs for Bay Area youth this holiday season! We truly appreciate it.
Love summer, baseball and the always fabulous `Til Dawn? Then you're in luck as Youth in Arts young artists will be featured at two San Rafael Pacifics events this weekend!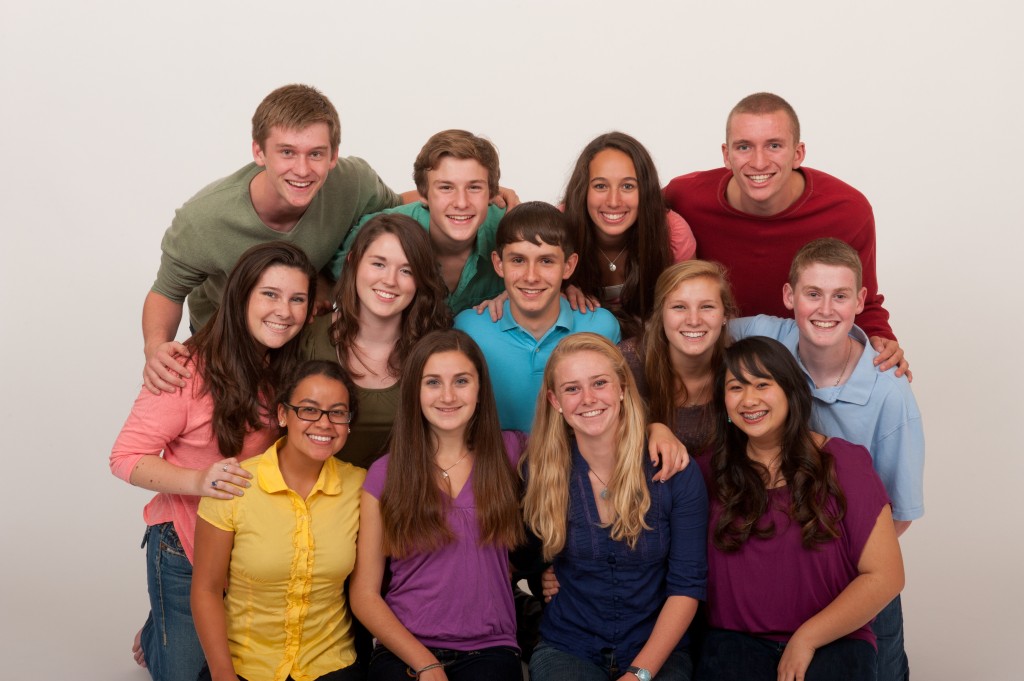 Tonight, Friday, `Til Dawn performs the National Anthem before the Pacifics' 7:05 game against the Vallejo Admirals at San Rafael's Albert Park. Click for game info and tickets.
Then, on Sunday, July 28, `Til Dawn and special guest `Til Dawn alums will perform at San Rafael's Fenix supper club to celebrate the launch of the Pacifics' Baseball Buddy Program, a partnership with Big Brothers Big Sisters of the North Bay.
As a co-sponsor of the Baseball Buddy Program, the Fenix will welcome Pacifics players, their new Little Buddies and the whole community to this celebration/fundraiser event.  Come join in the fun, meet the ballplayers, enjoy the Fenix's food and beverage service and, of course, appreciate the great live music! $20 cover–for reservations, call 415-813-5600 or visit fenixlive.com
An evening of a capella opens with 'Til Dawn and closes with Til Dawn Director Austin Willacy in The House Jacks.  The House Jacks are a pioneering a cappella rock band whose music has been the soundtrack for NBC's "The Sing-Off," ESPN's "Monday Night Football," and the 2012 Sony sound system demo for Ford automobiles.  The band has been featured in top media outlets including The New York Times, Rolling Stone, CNN, and ABC World News Tonight; the band has performed with the likes of Ray Charles, James Brown, Train, LL Cool J, and Crosby Stills and Nash, at venues including Carnegie Hall, Candlestick Park, The World Expo, and The House of Blues; and the band has performed and/or recorded commercials for celebrity and corporate clients like President Bill Clinton, Larry King, Aaron Spelling, Coca Cola, and Verizon Wireless.  The House Jacks continue to electrify audiences worldwide.
"The House Jacks is "the original rock band without instruments"  SF Chronicle
'Til Dawn,  Youth in Arts' award winning a capella group, is comprised of high school students and directed by Austin Willacy, an accomplished vocalist/songwriter and a member of the House Jacks.
WHAT:  Amazing A Capella Rock from The House Jacks with special opening performance by `Til Dawn
WHO:  All are invited. General Admission seating with some table seating available.
TICKETS:  $20 advance. $25 day of.
WHEN:  Sat. Feb. 23 @ 8:00 ~ Doors @ 7:30.
WHERE:  The Osher Marin JCC, 200 North San Pedro Road, San Rafael.
PARKING:   Ample FREE parking. Accessing the Osher Marin JCC from Highway 101 is effortless, 1/2 mile E off 101.
TICKETS: Available at www.marinjcc.org/arts
Want to be part of this picture? Want to join the legacy led by esteemed artist Austin Willacy?  Want a teen troupe whose alum include talents on Broadway, television, and with their own recording labels?
Youth in Arts award-winning teen a capella troupe 'Til Dawn is holding annual auditions.
Each year we hold auditions to replace those students graduating high school.  The group is particularly interested this year in singers with a strong bass range, but all types and ranges of singers are added to the group each year. Singers should be entering 9 – 12 grade in fall 2012.
Questions: What songs should I prepare? What should I wear? Can I talk to someone for more information? Answers here on our website.
`Til Dawn Auditions
May 21, 2012 – 5:30 pm
Youth in Arts Studio 917 C Street.
Older Entries »