On a warm November afternoon, Youth in Arts welcomed over 120 community members to participate in collaborative artworks at the West End Village Celebration in San Rafael. Artists of all ages created large-scale group paintings using primary colors – red, blue and yellow (plus white). Following the "Power of Sharing" lesson model from our visual art residency at Laurel Dell Elementary, we encouraged participants to share their colors and blend on the canvas to make any secondary colors.
The recent Public Safety Power Shut-off closed San Rafael City Schools for several days, so we felt it important to help community members, especially children, process their feelings through art. We presented the prompt: "Did you lose power in your neighborhood? How did it make you feel?" We then asked the artists to paint their response on the community murals. It was wonderful to see everyone working together to create something so beautiful.
In addition, community members who visited Youth in Arts' booth responded to our prompt: "What makes your neighborhood powerful?" We asked participants to draw or write their response with Sharpie pen on colorful squares of hand-dyed watercolor paper, and later turned them into a community collage.
You can add to our collage, see the collaborative paintings, and more wonderful artwork from our 2nd grade residency at Laurel Dell Elementary in our current exhibition, Kids Imagine Our World: In My Neighborhood. The show will be on view in the YIA Gallery through December 6th!
Nearly 100 arts supporters turned out to celebrate the importance of art education and to honor Youth in Arts' wonderful Executive Director Miko Lee on Sept. 13 at the YIA Gallery in the Downtown San Rafael Arts District.
Lee has been a tenacious advocate for ensuring that all children – not just those at Marin's wealthier schools – have equal access to the arts. She is leaving Youth in Arts after 13 years at the helm.
"We know we have a big equity gap in Marin, " Lee told the enthusiastic crowd at the State of the Arts event. "We feel that as part of the ARTS NOW Marin (California Alliance for Arts Education) community, arts education makes a difference. "
In reviewing the year's accomplishments, Lee highlighted the passage of Marin's first ever Arts Education Plan a year ago, which was folded into the larger county arts plan. With that strong foundation, Marin County Office of Education and Youth in Arts were able to get $500,000 in additional funding for arts education so that more students of color and students with disabilities were reached.
Youth in Arts also partnered with other experts in the field to train nearly 100 educators at a STEAM workshop this summer.
"One hundred percent of those teachers said they could feel confident integrating arts into their curriculum," Lee said. "They saw that this is a way to reach our students who are not being listened to and not being heard."
Youth in Arts has also produced a Digital Toolkit, six videos on inclusive teaching practices for artists, classroom teachers and parents. In addition, Youth in Arts has developed a free ARTS Bank. The database, believed to be the first of its kind in the nation, allows educators, parents and students to plug in an IEP goal or grade level and get an arts activity that matches.
Youth in Arts' award-wining youth a cappella group, 'Til Dawn, also performed.  This past year, those students received 350 hours of arts learning and performing. The event also coincided with San Rafael's  2nd Friday Art Walk .
Board member Melissa Jones-Briggs served as the MC. Speakers at the event included Mary Jane Burke, Marin County superintendent of schools; Gabriella Calicchio, director of cultural services for Marin County; Pepe Gonzalez, principal of Laurel Dell and Short Elementary schools; Danielle O'Leary, economic development director for San Rafael, Naomi Tamura, Youth in Arts' board president; and Dr. Tom Peters, president and CEO of the Marin Community Foundation.
Gonzalez spoke passionately about the difference Lee has made through her vision, passion and energy. He pointed to photographs in the YIA gallery of young artists with special needs and said he wasn't surprised to see them there.
"If it wasn't for Miko and the programs she's brought in, they wouldn't be up there right now," he said.
Gonzalez also pointed to the photo of a third grader at Laurel Dell who had been through Youth in Arts programs.
The young artist has been in the U.S. only two years. Her academic grades only tell part of her story, he said, noting the joy on her face while making art.
"When you give kids access to something that finds that inner voice, that right there is exactly what we want our kids to be like," Gonzalez said. "Those smiles are real. The programs, the vision, everything that (Miko) believes in … that smile says it all."
Please consider a donation in honor of Miko Lee's incredible legacy, and to support the important work that we do.
Thanks to photographers Kathleen Gaines/MarinArts, Lynn Noyce, Kim Wilson and Youth in Arts staff.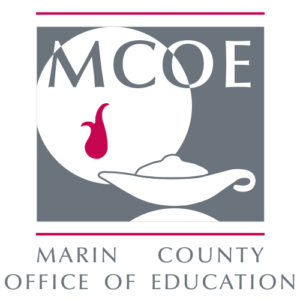 On a hot July evening, Youth in Arts board member, Kylee Ortiz hosted her first Sip + Shop event at Neve & Hawk in San Anselmo…and it was a BIG hit! More than 50 guests turned out to sip wine, eat delicious food from Lucky Penny Bread, listen to great live music performed by Sharon Lang & Cheyenne Young, and of course shop the wonderful wares at Neve & Hawk. Store owners, Kris and Bob Galmarini kindly donated their space and sales associate's time for the event, plus gave 15% of all sales to Youth in Arts. We are very grateful for their support!
The first 20 attendees received beautiful tiny succulent-filled pots created by Kylee and Cactus Jungle, as a thank you for giving a suggested donation at the door. The event also featured a raffle with a prize of a $100 gift certificate to Good Earth Natural Foods, as well as a silent auction with lovely items gifted by: San Anselmo Inn, Eden Day Spa, Blanc, Dollface, Chase Ace, Utility Room, Heart Tribe, Mill Road Studio, original artwork by Kylee Ortiz and Jennifer Shada, and SHN Tickets from Wayne & Debbi Yamagishi.
Well over $2,000 was raised to help support Youth in Arts programs. Thank you Kylee for putting on such a fantastic event, and helping to tell Youth in Arts' story in your unique way. We appreciate your creativity, passion for arts education, and commitment to YIA!