Art making can happen many ways. Whenever possible, Youth in Arts visual art teachers like to work in small groups to give young artists more time and attention. Sometimes the rest of the class is doing academic work, on worksheets or an iPad. Occasionally we run an informal art center, where students can freely explore materials they will be using later in class with their Youth in Arts teaching artist.
Mentor Artist Cathy Bowman worked recently with several students at Oak Hill School in San Anselmo through our Arts Unite Us program, which supports students experiencing disabilities. As she started with a few students, teacher Nicole Albert asked if the rest of the class could make some collaborative art. Nicole covered the table with white butcher paper, and Cathy set out some of the pastels she would be using for her lesson a few minutes later.
Students were encouraged to explore making all kinds of marks, and each picture told a story. Some students got to practice their fine motor skills by cutting out cats, human-like figures and other shapes they had drawn.
After a quick hand wash, students visited Cathy at a different table. They made textured quilts on mat boards, pressing different colored shapes and textures onto a sheet of sticky shelf paper. They used the pastels to trace around each shape, practicing hand-eye coordination. Finally they applied magic gold foil they left a shiny imprint on their art when they pulled it off. All the pressing, rubbing, scratching and lifting helps strengthen the hand muscles that are needed for writing, cutting and other duties. And using pastels twice made the artists more confident. Scaffolding lessons is built into our lessons so students can build on skills learned from week to week. Even an art center can be linked to a lesson so that it supports the lesson being taught that day.
You can see art created by these very talented students this summer at our annual "Outside the Lines" art exhibit at the Youth in Arts Gallery.
Circles come in all colors and sizes. We can find them everywhere.
Students in Kathleen Haulot's class at San Ramon Elementary School used Mason jar lids, tape rolls, tiny dishes and an empty yogurt container to make circles on black paper. Inspired by the work of Kandinsky, these young artists explored making circles big and small, loose and tight, thick and thin.
The students are working with Mentor Artist Cathy Bowman as part of a 10-week residency at Olive Elementary School in Novato. This is the second year she has worked with Kathleen, whose students range in age from kindergarten to second grade. She taught the same project at Olive Elementary School with Joe Smith.
The artists used thick, creamy tempera crayons that are easy to hold and use for students experiencing disabilities. Instead of working on white paper, they drew on black. The stark contrast created visual interest, and students had to think about what happens when yellow is applied to black paper (more green) than white paper (more yellow).
"I want my students to know the joy of making art with anything, and working on black paper produces exciting, dramatic art," Cathy said. "This is a great way for students to practice fine motor skills because they have to hold the lid with one hand and trace with the other."
Cathy likes Mason jar lids because they are sturdy and easy to hold. Artists had fun using different objects to make different circles. When we finished, we put them together on a table and talked about how each piece connected with the others. Reflection on art making is a key part of our Youth in Arts' programs, and it's wonderful to witness the many ways students share their voices.
Youth in Arts is the only provider of arts classes (visual, dance or music) to nearly 40 self-contained classrooms of students experiencing disabilities in Marin County. You can see art created by these very talented students this summer at our annual "Outside the Lines" art exhibit at the Youth in Arts Gallery.
By Mentor Architect Shirl Buss
Laurel Dell Elementary School third graders recently hosted Transit Practice Leader Bob Grandy in their newly renovated school in San Rafael. Bob, an engineer and principal at Fehr & Peers, introduced students to a possible career in engineering while sharing his expertise with them. He also presented a wonderful slideshow with images relating to transportation planning and design.
Architect Shirl Buss has been teaching at Laurel Dell through Youth in Arts' Architects in Schools program, which she helped develop. Shirl is also the Y-PLAN elementary director at the Center for Cities + Schools at UC Berkeley.
Bob familiarized the students with the opportunities and constraints along Fourth Street in downtown San Rafael with a special focus on mobility and access. Shirl reported that his presentation was both inspiring and instructive, and will help students as they take on the challenges of how to make Fourth Street safe, welcoming, fun and hopeful for everyone.
"These children are continuing to build upon the work from the past two years that Laurel Dell students and teachers – in collaboration with Youth in Arts and UC Berkeley's Y-PLAN – have been doing on issues related to sea level rise and the San Rafael 2040 General Plan," Shirl said. "We expect these students to generate some exciting policy and design recommendations to offer to the Downtown Precise Plan."
Thank you, Bob, for donating your time and expertise to our future civic leaders!
How do we build a tower? What makes us powerful? How can we build a bridge to connect our current and future selves? Fourth graders at Laurel Dell Elementary School considered these and other questions as they practiced design and build skills through Youth in Arts' Architects in Schools program.
Through a 12-week residency with Mentor Artist Cathy Bowman, students measured, designed, built, and drew. They began the residency by coming up with five words to describe themselves and building "towers of power." Each student received a four-inch square base and had to build within the constraints of that size. After building individual towers, they formed pairs and brainstormed ways to connect the towers as a single bridge.
The residency ended with the creation of tiny bridges within a wooden box, connecting their current and future selves. Students spent time brainstorming about what they wanted to be, any obstacles they needed to overcome, and what career they wish to pursue. They looked at bridges from around the world and considered how they were designed, taking into account strength and aesthetics. They developed visual images for each, such as books for a career as a librarian and a camera and globe for a future world traveler. The building materials were simple: toothpicks, buttons, Q-tips, paper scraps and other found objects.
"It was really exciting to see students improve from week to week, tackling each project with curiosity," Cathy said. "It's important to find as many ways as possible to support young people as they try to find out who they are and who they want to become."
With the pilot project now in its fourth year, Youth in Arts placed mentor artists or teaching architects in K-5th grade classes at Laurel Dell Elementary School in San Rafael. Each grade's curriculum builds on the previous year's skills. As with all our programs, we strive to foster confidence, creativity and compassion in all learners by offering innovative programs and teaching multiple ways. The Architects in Schools program was launched in 2016 with Youth in Arts in collaboration with UC Berkeley's Y-PLAN/Center for Cities + Schools .
We hope to expand this program to more sites in the future.

By Mentor Artist Cathy Bowman
This year, I decided to start all of my art classes with a Brain Dance, a series of movements developed by dance educator and author Anne Green Gilbert to wake up the brain and improve focus. Often I see students at the end or beginning of the day, when they are restless or tired.  My five-minute version of the Brain Dance helps reinvigorate them while focusing on re-mapping of brain-body connections.
Inevitably it's the wiggly students, the ones who need it the most, who are the most resistant. As an introduction activity, the Brain Dance acts as a daily assessment tool for my students. Who is having trouble calming their body or mind? Who has trouble with cross lateral movements? Who confuses left and right? Even, how is their sense of self today? Watching them move gives me valuable information about what skills they may find challenging when it comes to art making or the level of engagement I may need to address.
The dance includes eight patterns of movement, starting and ending with the breath. Deep breathing is essential for all healthy bodies. When children are stressed, it's no coincidence that they take short, shallow breaths. Starting and ending with belly breaths means more oxygen for young brains. From breath, the Brain Dance moves through the developmental patterns of movement (the movements we take in our first year after birth) to the most integrated pattern, cross-lateral connectivity. Cross-lateral is the pattern that crosses the four quadrants of the body (upper, lower, right, left) which supports higher thinking and even eye tracking used for reading and reading-readiness.
Recently I had a kindergartener who always wore a serious expression. Adrian solemnly watched his classmates do the Brain Dance, week after week, without joining in. On the seventh week, he spontaneously started participating in the warm up with a big smile on his face. Instead of saying "good job" or "well done" (vague) I looked for something specific in Adrian's movements that I could point out, and others could follow.  He found confidence in his kinesthetic learning that day; and my acknowledgement of his effort (by name) reinforced his effort and ability. He became a positive role model for the rest of the class.
When I started doing the Brain Dance it felt uncomfortable for me, since I see myself as a visual artist rather than a dancer. But as we learn more about how children learn and absorb information in multiple ways, integrating different art forms makes sense. When Laurel Dell 2nd graders visited the YIA Gallery recently, they learned an extended version of the Brain Dance from Youth in Arts' Executive Director Kristen Jacobson. I picked up some tips as well.
The Brain Dance also helps teachers stay centered and focused.  Who doesn't need a belly breath during the day? You can learn more about the Brain Dance by viewing this video, Brain Dance, which is a part of Youth in Arts Digital Tool Kit.
Thank you to our very generous donors, sponsors and partners:
How do I make brown? How many different shades of brown can I make? Second graders at Short and Laurel Dell elementary schools practiced mixing colors using only the primaries red, yellow and blue plus white.
We worked with tempera paint, waxy black markers and mat board. First we traced our own hands and the hands of our table mates, overlapping to create interesting shapes. We mixed different browns carefully and painted in each area. It was fun to see how purple and yellow make a brown that is different from the brown that blue and orange makes. We used donated mat board instead of paper to give students a velvety and durable service on which to work. Mat board is especially helpful with children with learning differences as it offers a strong sensory response, and won't crumple with lots of paint.
Working with Youth in Arts Mentor Artist Cathy Bowman, we have been exploring identity and our role in our communities and neighborhoods. The lesson followed a multi-week project in which students created richly detailed murals using collage papers, pastels and glue. In each class, we designed and envisioned our dream neighborhood after looking at artists Romare Bearden, Faith Ringgold and others.
Thank you to Lo Forti Fine Prints in San Anselmo for the generous donation of mat board.
Nearly 50 arts lovers stopped by the Youth in Arts' gallery recently to celebrate our current show and meet new Executive Director Kristen Jacobson.
Imagine Our World: In My Neighborhood runs until Dec. 6. The show features second grade art from Laurel Dell and Short elementary schools, including two large collages in which students envisioned their ideal neighborhood. Students connected to the idea that working together builds a stronger community. The show includes work made by young artists in response to the recent power outages and fires.
The show also features collaborative artwork from Youth in Arts' booth at the West End Village Celebration on November 4. Over 100 artists of all ages contributed to two large-scale murals, and a community collage. Participants were encouraged to express their feelings about the Power Safety Shutoff through art making.
Jacobson thanked everyone for their support and said she was looking forward to getting down to work.
"I'm so moved and inspired by the work of the incredible artists and the legacy that is here in Marin," Jacobson said. "I'm excited to focus on access to arts education, and equity for all" she said.
With the continued support of the California Arts Council, Laurel Dell's PTA, UC Berkeley's Y-Plan and RileyStreet Art Supply, Youth in Arts has designed a sequential arts program for students to build their skills over time. Every student receives 12 weeks of visual arts in the Fall and 12 weeks of dance in the Spring.
Youth in Arts has provided Mentor Artists to Laurel Dell Elementary School for almost 20 years. For the past four, however, Laurel Dell has been home to our demonstration project: a sequential, scaffolded arts program focused on the core competencies of Youth in Arts: Creativity, Compassion, and Confidence through arts learning. The program was designed by our Director of Visual Arts Suzanne Joyal. During their 12 weeks of visual arts in the Fall and 12 weeks of dance in the Spring, students learn to express themselves verbally, visually and physically in multiple art forms.
Nearly 100 arts supporters turned out to celebrate the importance of art education and to honor Youth in Arts' wonderful Executive Director Miko Lee on Sept. 13 at the YIA Gallery in the Downtown San Rafael Arts District.
Lee has been a tenacious advocate for ensuring that all children – not just those at Marin's wealthier schools – have equal access to the arts. She is leaving Youth in Arts after 13 years at the helm.
"We know we have a big equity gap in Marin, " Lee told the enthusiastic crowd at the State of the Arts event. "We feel that as part of the ARTS NOW Marin (California Alliance for Arts Education) community, arts education makes a difference. "
In reviewing the year's accomplishments, Lee highlighted the passage of Marin's first ever Arts Education Plan a year ago, which was folded into the larger county arts plan. With that strong foundation, Marin County Office of Education and Youth in Arts were able to get $500,000 in additional funding for arts education so that more students of color and students with disabilities were reached.
Youth in Arts also partnered with other experts in the field to train nearly 100 educators at a STEAM workshop this summer.
"One hundred percent of those teachers said they could feel confident integrating arts into their curriculum," Lee said. "They saw that this is a way to reach our students who are not being listened to and not being heard."
Youth in Arts has also produced a Digital Toolkit, six videos on inclusive teaching practices for artists, classroom teachers and parents. In addition, Youth in Arts has developed a free ARTS Bank. The database, believed to be the first of its kind in the nation, allows educators, parents and students to plug in an IEP goal or grade level and get an arts activity that matches.
Youth in Arts' award-wining youth a cappella group, 'Til Dawn, also performed.  This past year, those students received 350 hours of arts learning and performing. The event also coincided with San Rafael's  2nd Friday Art Walk .
Board member Melissa Jones-Briggs served as the MC. Speakers at the event included Mary Jane Burke, Marin County superintendent of schools; Gabriella Calicchio, director of cultural services for Marin County; Pepe Gonzalez, principal of Laurel Dell and Short Elementary schools; Danielle O'Leary, economic development director for San Rafael, Naomi Tamura, Youth in Arts' board president; and Dr. Tom Peters, president and CEO of the Marin Community Foundation.
Gonzalez spoke passionately about the difference Lee has made through her vision, passion and energy. He pointed to photographs in the YIA gallery of young artists with special needs and said he wasn't surprised to see them there.
"If it wasn't for Miko and the programs she's brought in, they wouldn't be up there right now," he said.
Gonzalez also pointed to the photo of a third grader at Laurel Dell who had been through Youth in Arts programs.
The young artist has been in the U.S. only two years. Her academic grades only tell part of her story, he said, noting the joy on her face while making art.
"When you give kids access to something that finds that inner voice, that right there is exactly what we want our kids to be like," Gonzalez said. "Those smiles are real. The programs, the vision, everything that (Miko) believes in … that smile says it all."
Please consider a donation in honor of Miko Lee's incredible legacy, and to support the important work that we do.
Thanks to photographers Kathleen Gaines/MarinArts, Lynn Noyce, Kim Wilson and Youth in Arts staff.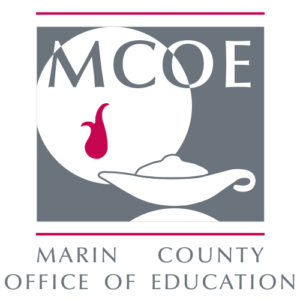 Youth in Arts was excited to offer two assemblies supported by funding from the California Arts Council to Davidson Middle School this Spring, tying into core learning goals for 6th – 8th grade Social Studies with arts integration techniques. For this program the Shahrzad Dance Ensemble, Director Shahrzad Khorsandi and four members of the ensemble, performed a special series of dances for the Persian New Year that had been choreographed and designed by Shahrzad over the last several years. Norouz ("New Day"), the Persian New Year, represents new beginnings, rebirth, and renewal. Shahrzad Dance Company's Norouz program for 2019, Symbols of Love, brought into focus the true meaning behind this celebrated event and gave students the opportunity to learn about the music, traditions, and cultural relevance of the Iranian holiday today. The performance began with students learning several Persian Dance movements, such as Shokufeh (Blossom), where the dancer starts out with their arms at their sides, and then brings them up over head and back out to side palms up (like a blossom).
Students were also invited to participate in a modified rendition of the fire jumping tradition which is part of the Norouz celebration. Shahrzad explained that traditionally we will jump over fires, saying in Persian " I give my yellow to you, you give your red to me". This indicates a throwing away of sorrow, pain , suffering, anger and illnesses into the fire (yellow), in order to burn it and receive positive energy (red) from the fire.
Throughout the performance, dancers portrayed dynamic characteristics associated with the symbols of: Sabzeh ("Sprout") which is symbolic for rebirth, Seeb ("Apple") which is a symbol of health, Samanu ("Wheat Pudding") which is a symbol of sweetness, Sekkeh ("Coins") which is a symbol of wealth and prosperity, and Norouz ("New Day").
These assemblies followed a three day cultural immersion series led by Shahrzad with participating classrooms in Fall 2018. During these workshops, Sharhzad sharing the geographical significance of the many regions in Iran/Persia, and how where each region is located within the country and what they are bordered by has affected the music and dance which can be found there. Students also learned about other types of Persian culture, such as the food, holidays, and traditions that are important to people across the country.
Youth in Arts would like to provide a special thank you to the California Arts Council for their support of this program!
This Spring, Youth in Arts Mentor Artist Eddie Madril brought the music, arts and culture of Native American dance to Hamilton Middle School. Part of the Pascua Yaqui tribe of Southern Arizona and Northern Sonora Mexico and active member of the Native American community, Eddie represents his culture as a dancer, singer, teacher, playwright and filmmaker and brings these skills with him to every school site he visits.
During his time at Hamilton, Eddie shared singing and dance with students as part of a special assembly to 6th through 8th grade students. Teachers were able to tie the curriculum to core Social Studies learning goals and valued the opportunity as much as their students did. Throughout the performance, Eddie explained the origins of movements in each dance, contextualized Native American History and the ongoing effects that state and national laws and regulations have on the 567 federally recognized tribes throughout the country, and offered a new perspective on the narratives we're taught in school.
Following the assembly, Eddie visited the school's two eighth grade classrooms to share more about his work. Students were given the opportunity to pose questions as a follow-up to some of the facts and experiences that Eddie shared during the performance, and participate in a hands-on workshop. During the workshop students, teachers, and school administrators were invited to learn different techniques for working with hoops. While demonstrating and guiding participants through the movements, Eddie shared important facts regarding how and why Hoop Dancing is an integral part of his Native experience, and the potential meanings that the symbol of the hoop encompasses.
Youth in Arts would like to provide a special thank you to the California Arts Council for their support of this program!
Older Entries »