Nearly 50 arts lovers stopped by the Youth in Arts' gallery recently to celebrate our current show and meet new Executive Director Kristen Jacobson.
Imagine Our World: In My Neighborhood runs until Dec. 6. The show features second grade art from Laurel Dell and Short elementary schools, including two large collages in which students envisioned their ideal neighborhood. Students connected to the idea that working together builds a stronger community. The show includes work made by young artists in response to the recent power outages and fires.
The show also features collaborative artwork from Youth in Arts' booth at the West End Village Celebration on November 4. Over 100 artists of all ages contributed to two large-scale murals, and a community collage. Participants were encouraged to express their feelings about the Power Safety Shutoff through art making.
Jacobson thanked everyone for their support and said she was looking forward to getting down to work.
"I'm so moved and inspired by the work of the incredible artists and the legacy that is here in Marin," Jacobson said. "I'm excited to focus on access to arts education, and equity for all" she said.
With the continued support of the California Arts Council, Laurel Dell's PTA, UC Berkeley's Y-Plan and RileyStreet Art Supply, Youth in Arts has designed a sequential arts program for students to build their skills over time. Every student receives 12 weeks of visual arts in the Fall and 12 weeks of dance in the Spring.
Youth in Arts has provided Mentor Artists to Laurel Dell Elementary School for almost 20 years. For the past four, however, Laurel Dell has been home to our demonstration project: a sequential, scaffolded arts program focused on the core competencies of Youth in Arts: Creativity, Compassion, and Confidence through arts learning. The program was designed by our Director of Visual Arts Suzanne Joyal. During their 12 weeks of visual arts in the Fall and 12 weeks of dance in the Spring, students learn to express themselves verbally, visually and physically in multiple art forms.
Nearly 100 arts supporters turned out to celebrate the importance of art education and to honor Youth in Arts' wonderful Executive Director Miko Lee on Sept. 13 at the YIA Gallery in the Downtown San Rafael Arts District.
Lee has been a tenacious advocate for ensuring that all children – not just those at Marin's wealthier schools – have equal access to the arts. She is leaving Youth in Arts after 13 years at the helm.
"We know we have a big equity gap in Marin, " Lee told the enthusiastic crowd at the State of the Arts event. "We feel that as part of the ARTS NOW Marin (California Alliance for Arts Education) community, arts education makes a difference. "
In reviewing the year's accomplishments, Lee highlighted the passage of Marin's first ever Arts Education Plan a year ago, which was folded into the larger county arts plan. With that strong foundation, Marin County Office of Education and Youth in Arts were able to get $500,000 in additional funding for arts education so that more students of color and students with disabilities were reached.
Youth in Arts also partnered with other experts in the field to train nearly 100 educators at a STEAM workshop this summer.
"One hundred percent of those teachers said they could feel confident integrating arts into their curriculum," Lee said. "They saw that this is a way to reach our students who are not being listened to and not being heard."
Youth in Arts has also produced a Digital Toolkit, six videos on inclusive teaching practices for artists, classroom teachers and parents. In addition, Youth in Arts has developed a free ARTS Bank. The database, believed to be the first of its kind in the nation, allows educators, parents and students to plug in an IEP goal or grade level and get an arts activity that matches.
Youth in Arts' award-wining youth a cappella group, 'Til Dawn, also performed.  This past year, those students received 350 hours of arts learning and performing. The event also coincided with San Rafael's  2nd Friday Art Walk .
Board member Melissa Jones-Briggs served as the MC. Speakers at the event included Mary Jane Burke, Marin County superintendent of schools; Gabriella Calicchio, director of cultural services for Marin County; Pepe Gonzalez, principal of Laurel Dell and Short Elementary schools; Danielle O'Leary, economic development director for San Rafael, Naomi Tamura, Youth in Arts' board president; and Dr. Tom Peters, president and CEO of the Marin Community Foundation.
Gonzalez spoke passionately about the difference Lee has made through her vision, passion and energy. He pointed to photographs in the YIA gallery of young artists with special needs and said he wasn't surprised to see them there.
"If it wasn't for Miko and the programs she's brought in, they wouldn't be up there right now," he said.
Gonzalez also pointed to the photo of a third grader at Laurel Dell who had been through Youth in Arts programs.
The young artist has been in the U.S. only two years. Her academic grades only tell part of her story, he said, noting the joy on her face while making art.
"When you give kids access to something that finds that inner voice, that right there is exactly what we want our kids to be like," Gonzalez said. "Those smiles are real. The programs, the vision, everything that (Miko) believes in … that smile says it all."
Please consider a donation in honor of Miko Lee's incredible legacy, and to support the important work that we do.
Thanks to photographers Kathleen Gaines/MarinArts, Lynn Noyce, Kim Wilson and Youth in Arts staff.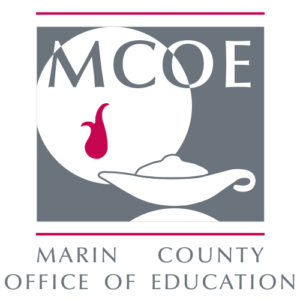 Youth in Arts was excited to offer two assemblies supported by funding from the California Arts Council to Davidson Middle School this Spring, tying into core learning goals for 6th – 8th grade Social Studies with arts integration techniques. For this program the Shahrzad Dance Ensemble, Director Shahrzad Khorsandi and four members of the ensemble, performed a special series of dances for the Persian New Year that had been choreographed and designed by Shahrzad over the last several years. Norouz ("New Day"), the Persian New Year, represents new beginnings, rebirth, and renewal. Shahrzad Dance Company's Norouz program for 2019, Symbols of Love, brought into focus the true meaning behind this celebrated event and gave students the opportunity to learn about the music, traditions, and cultural relevance of the Iranian holiday today. The performance began with students learning several Persian Dance movements, such as Shokufeh (Blossom), where the dancer starts out with their arms at their sides, and then brings them up over head and back out to side palms up (like a blossom).
Students were also invited to participate in a modified rendition of the fire jumping tradition which is part of the Norouz celebration. Shahrzad explained that traditionally we will jump over fires, saying in Persian " I give my yellow to you, you give your red to me". This indicates a throwing away of sorrow, pain , suffering, anger and illnesses into the fire (yellow), in order to burn it and receive positive energy (red) from the fire.
Throughout the performance, dancers portrayed dynamic characteristics associated with the symbols of: Sabzeh ("Sprout") which is symbolic for rebirth, Seeb ("Apple") which is a symbol of health, Samanu ("Wheat Pudding") which is a symbol of sweetness, Sekkeh ("Coins") which is a symbol of wealth and prosperity, and Norouz ("New Day").
These assemblies followed a three day cultural immersion series led by Shahrzad with participating classrooms in Fall 2018. During these workshops, Sharhzad sharing the geographical significance of the many regions in Iran/Persia, and how where each region is located within the country and what they are bordered by has affected the music and dance which can be found there. Students also learned about other types of Persian culture, such as the food, holidays, and traditions that are important to people across the country.
Youth in Arts would like to provide a special thank you to the California Arts Council for their support of this program!
This Spring, Youth in Arts Mentor Artist Eddie Madril brought the music, arts and culture of Native American dance to Hamilton Middle School. Part of the Pascua Yaqui tribe of Southern Arizona and Northern Sonora Mexico and active member of the Native American community, Eddie represents his culture as a dancer, singer, teacher, playwright and filmmaker and brings these skills with him to every school site he visits.
During his time at Hamilton, Eddie shared singing and dance with students as part of a special assembly to 6th through 8th grade students. Teachers were able to tie the curriculum to core Social Studies learning goals and valued the opportunity as much as their students did. Throughout the performance, Eddie explained the origins of movements in each dance, contextualized Native American History and the ongoing effects that state and national laws and regulations have on the 567 federally recognized tribes throughout the country, and offered a new perspective on the narratives we're taught in school.
Following the assembly, Eddie visited the school's two eighth grade classrooms to share more about his work. Students were given the opportunity to pose questions as a follow-up to some of the facts and experiences that Eddie shared during the performance, and participate in a hands-on workshop. During the workshop students, teachers, and school administrators were invited to learn different techniques for working with hoops. While demonstrating and guiding participants through the movements, Eddie shared important facts regarding how and why Hoop Dancing is an integral part of his Native experience, and the potential meanings that the symbol of the hoop encompasses.
Youth in Arts would like to provide a special thank you to the California Arts Council for their support of this program!
Youth in Arts' Mentor Artist Eddie Madril taught counter narratives to a group of Marin County teachers by sharing his experience as a member of the Native American community.
Madril is part of the Pascua Yaqui tribe of southern Arizona and northern Sonora Mexico and represents his culture as a dancer, singer, teacher, playwright and filmmaker. During his presentation, teachers experienced history differently and learned how to make a corn husk figure (not a doll). Madrid talked about how important it is to understand multiple perspectives, including how tribes historically cared for and respected the land where they lived and did not consider it something that could be bought and sold. He also explained that if there is only one student in a class who is Native, for example, that student should not be singled out or made to represent all Native American people. Teachers ended the day with a hoop dance.
"It's critical for teachers to be able to hear counter-narratives to expand their teaching to reach all learners," said Youth in Arts' Executive Director Miko Lee. "It's through these culturally responsive teaching practices that our students can learn about the world that we live in with a more balanced perspective."
Madril has taught American Indian music at San Francisco State University and was a three-year recipient of the California Arts Council Artist-In-Residence grant. As a dancer and educator, he has performed throughout the western United States, including the San Francisco Ethnic Dance Festival and World Arts West's arts education program People Like Me. He works with students to encourage the appreciation of and respect for American Indian dance, music, culture, history, art and sign language.
To review the hands-outs and suggested readings, go here.
Youth in Arts worked with the Marin County Office of Education to provide professional development courses like these. We are proud to announce a generous grant from the California Arts Council to provide for Eddie Madrill's Assembly Performance and Workshops for Title 1 schools whose teachers attended the counter narrative training. Thanks also to Marin Community Foundation for supporting our work.
Kumu Hula Shawna Alapa'i and Halau Hula Na Pua O Ka La'akea performed for students from the Bolinas-Stinson Union School District at the Dance Palace Community & Cultural Center in Point Reyes. Spanning traditional Kahiko (ancient) hula to modern ('auana) hula, students experienced Hawai'ian story-telling through melody, hand-crafted instruments, dress, and dance traditions.
The assembly concluded with a fun hands-on workshop where students learned parts of a Haka, a traditional warrior's dance originating with the Maori people and adopted into Hawai'ian culture. Kumu Hula Shawna incorporated aspects of the Haka into a hula danced to the music from Moana as a way to engage students and connect culturally based on common knowledges.
A special thank you to the Dance Palace Community & Cultural Center and the California Arts Council for their support of this program!
On January 24, the Marin IJ published an article written by fifth graders working with Shirl Buss, YIA Mentor Architect and educator with UC Berkeley's Y-PLAN.
On Thursday night, Laurel Dell hosted a Family Art Night for second and third-graders. Families were able to visit the gallery of works created over the Fall, and to participate in a hands-on art-making experience.
YIA Mentor Artists Cathy Bowman and Suzanne Joyal asked students and families to respond the IJ story: What do YOU want for San Rafael's future? What important words can you read? Circle them. Now, choose the MOST important word, and turn it into a piece of art that fills your whole page.
Each student and family member found a word in the article that was important to them, and turned it into one of the mini-artworks you find here.
Lastly, we glued all of the pieces together into this one cohesive collage.
The students ranged in age from TK (PATHS), to third grade (ELECTRIC from a kid who says he doesn't feel safe walking in his neighborhood at night). We saw parents translating for each other, children reading to their parents, and even tiny little pre-readers able to pick out letters and begin their journey to reading.
Here is a link to a member of the community in Fairfax who wrote a letter to the MarinIJ entitled:  "Inspired by Youngsters ideas on Sea-Level Rise".
Thank you California Arts Council for your generous support!
Laurel Dell fourth graders embarked on a 12-week journey exploring bridges to make connections between art and architecture. The course ended with tiny bridges that were built in a box. This project was another approach to a self portrait. Where are we now? Where to we want to go in our lives? The goal of this project was to bridge our current and future selves and dreams.
We began with a discussion of symbols and what images we would use to show our present and future selves. We sketched a design in our sketchbooks to work out what our bridges would look like. This was a crucial step in working out the details. Then we used watercolor to paint the backgrounds, carefully adding details with colored pencils. It was hard to wait for the paintings to dry! The paper was pre-cut so it would fit into 6 by 6-inch wooden boxes.
The final class was devoted to building tiny bridges made from thick white paper, string, buttons and glue. We used Q-tips to carefully apply the glue to small places. It was challenging to work small, but good practice using scissors and hole punches.  Some students used traditional bridge designs while others got quite creative! One student built a lily pad bridge using clay. Several students said this was their favorite project.
Second graders at Laurel  Dell Elementary School made their own murals by studying the great collage artists. We looked at art by Romare Bearden and other well known collage artists, looking at how they used textures, shapes and colors to layer their work. We began with a lively discussion of what a healthy neighborhood contains. What do we need besides a home, a school, a library, a hospital, a fire station and a police station? We divided up into teams to make the buildings, trees and parks that we needed. First we sketched in our sketchbooks. Then we turned the sketches into collages. We glued down the roads to provide a framework. Homes included apartment buildings and houses. One student made a motorcycle airplane; another student created a moon house!  The art will be displayed in the hallway at school and added to throughout the year.  
For our final project at Laurel Dell Elementary School, kindergarteners and first graders played with clay. Working with Sculpey builds strong fine motor skills, since the hard clay has to be softened by warm hands. Students used a maquette, a small model made of pipe cleaners as a structure, then built their clay creatures around it. We then tested beads for size, choosing the ones that fit to slide onto arms and legs. It was a challenge to squeeze the clay tightly around the form. Many students got quite creative with their people! We baked the clay to make it hard and more permanent.
Older Entries »