How should a dancer teach online? How does clown perform without a live audience? How can a metal artist heat up materials without her studio?
More than 50 teaching artists from around the Bay Area joined a Zoom call recently to explore how to continue working with their students, now that schools and businesses are closed due to the coronavirus pandemic. Youth in Arts held a similar call the same day with its own teaching artists.
The Bay Area wide event was supported by Arts Education Alliance of the Bay Area and Oakland Unified Arts Partners. It was facilitated by Mika Lemoine, a mentor artist who teaches hip hop and street dance with Destiny Arts Center in Oakland, and Rachel-Anne Palacios, a multicultural artist and activist who works in the Oakland schools.
Participants began by coming up with a word to describe how they were feeling. The answers were telling: Hopeful. Weary. Isolated. Groovy. Challenged. Excited. Unwashed.
With work inside schools halted, teaching artists discussed ways to engage with their students online. Several expressed their concern about how to reach kids who don't have access to a computer, and how hard it is to be creative when you feel anxious.
"I realize how much social connection feeds me and motivates me," said one dance teacher. "Not being able to fully move is hindering my well being."
Teaching artists also talked about the strain of trying to figure out how to survive financially. Can they file for unemployment? Which is the best online platform to use to reach the widest audience? When will they be able to earn a living working in classrooms again?
Youth in Arts Executive Director Kristen Jacobson held a similar Zoom call with Youth in Arts' teaching artists and staff. Kristen shared that Youth in Arts is talking to funders, donors and school partners to find ways to continue programming and support teaching artists.
"Reaching all kids with meaningful arts activities and supporting teaching artists is crucial during these challenging times," Kristen said. "We are working as hard as we can to make this work."
 With thousands of Bay Area kids at home due to the coronavirus closures, how can you keep them busy?
 By joining Youth in Arts on social media for art projects you can make with supplies from home.
For at least the next two weeks, Youth in Arts is offering free, 8-minute livestream tutorials at 11:08 a.m. PDT (2:08 p.m. EDT) Monday through Friday. At #YIACre8tes, daily tutorials include drawing your toys, movement exploration, building paper playgrounds and making sculptures.
"All of our programs emphasize creativity, confidence and compassion, and we need that now more than ever," said Youth in Arts' Executive Director Kristen Jacobson. "We're excited to support our students, partners and their families during this crisis that is taking them out of their daily routine."
The livestream sessions on Instagram and Facebook will feature Youth in Arts' staff and emphasize art projects that students are able to do with what they have on hand at home. With families trying to create learning schedules at home, these lessons offer a guaranteed creative break during the day.
"Since we can't work with students in classrooms, this is a new and innovative way to reach them," Kristen said. "It's proven that art reduces stress and helps people connect."
Although Youth in Arts' staff had planned to live stream every day, this week's sudden shelter in place order required us to pivot – and quickly. We moved swiftly to pre-record a week's worth of tutorials that could be released a day at a time. Next week, staff members will be live streaming again from their homes.
"Like everyone, we're trying our best to adapt to a rapidly changing situation," Kristen said.
Although Youth in Arts is based in San Rafael, these lessons are free and accessible to students in the Bay Area and beyond. Students and their families are encouraged to share their own ideas at #YIACre8tes or @YouthInArts.
"Since we can't collaborate in person, let's make our community virtual," said Youth in Arts' Visual Arts Director Suzanne Joyal. "Creativity is the glue that holds us together. It's something we all still have, and it's free."
Stay tuned for more in-depth lessons!
If you tap out the beat of a drawing, what sounds does it make?
More than 40 middle schoolers from the after school program at Trinity Lutheran Church in San Rafael stopped by the YIA gallery for a free field trip linked to our Rising Stars high school art exhibit. Youth in Arts' Program Manager Kelsey Rieger asked students to search for lines as they looked at the paintings, drawings and sculpture in the exhibit.
Using scratch paper, students chose three different lines they saw and talked about patterns. Then using rough brown paper and white and black pastels, students used their lines to make an abstract drawing. When everyone was finished, Kelsey described the work of a curator, asked them to curate their own work. They started by spreading out their individual works and looking for connections based on line, pattern, color or composition. Students talked about the connections they saw to explain why they put their work where they did. In the end, they created a collaborative piece.
Kelsey also talked about rhythm in art. Using a piece of dried bamboo and a stick, students looked at the art on the table and created a rhythm to communicate what the art said. It was fun to hear different interpretations of the work.
"We learned about pattern, repetition and rhythm because they are all important aspects of learning how to build a balanced composition," Kelsey said.
Field trips are a great way to explore an exhibit, and include a 45-minute program planned by Youth in Arts's staff. There is no charge, but please call in advance to schedule. For more information, please call Kelsey at (415) 457-4787 ext. 110. And don't miss Rising Stars, which showcases the best of Marin County high school artists. The exhibition closes on March 27.
By Mentor Artist Cathy Bowman
At Youth in Arts, we strive to instill creativity, confidence and compassion in all learners.
Creativity is supported through sensory rich materials and innovative projects – and learning to work together. Confidence comes from making choices and reflection, and being willing to share your feelings with your peers. But how do you build compassion?
One of the ways is through the sharing of materials. As a teaching artist, I put out only a few materials to encourage students to share, learn to ask how to share, and what to say when a friend wants the same pastel.
I'm always amazed at how art making supports this crucial social emotional skill. I've watched the student who knows how to tie help another student with his apron strings. I've watched students wash the paintbrush of a friend. And I've watched first graders discuss what different facial expressions say – and how to be a good friend to someone who looks sad.
Another important piece of Youth in Arts' programs involves conscious choice making. Children can't grow up to be good decision makers unless they get some practice.  Throughout much of their school day, they are told what to do and how to do it.
That's where a Youth in Arts program can make a difference. Our lessons are sequential and scaffolded, meaning we build upon skills learned from week to week. We make conscious choices about when to introduce drawing or sculpture so that students can be successful. When students are encouraged to make choices and also to explain them, they develop confidence, independence and voice.
Even a seemingly small choice, like whether to use a blue or orange pastel, builds confidence in bigger decisions. Helping to clean up at the end of class also supports executive function skills. Our art programs support the same skills students need across their young lives, from fine motor skill practice to math facts. Who doesn't want that?
Have you ever made a frame from cardboard? Or painted on matboard? Or built a tower from wood scraps? Or played in a maze built out of furniture boxes?
We have.
At Youth in Arts, we repurpose and reuse as many materials as we can, both to keep items out of the waste stream and teach young artists that art can be made from anything. That way when we have to buy materials like paint and pastels, we can afford to choose durable, high quality products. This is also because of the generous support of our favorite art store around the corner, RileyStreet Art Supply. Using buttery pastels or highly pigmented paint makes for a sensory rich experience. In other words, it feels good!
RileyStreet is one of several local businesses that support Youth in Arts with discounted materials. From Lo Forti Fine Prints in San Anselmo, we get matboard scraps that are cherished by teaching artists working with young artists experiencing disabilities. Artists like the sensory response of working on a firm surface that isn't soft and flexible like canvas. We also get foam core pieces from Lo Forti that we cut into tiny shapes for sculptures.
"For me, it's about seeing people in the community and making connections," said Youth in Arts' Visual Arts Director Suzanne Joyal. "That happens through the making of art and the sharing of materials."
From AC Graphics and Blue Dot Picture Framing in San Rafael, we get wood scraps that are used to make Towers of Power in our Architects in Schools Program. Sunrise Home in San Rafael, whose warehouse shares our parking lot, gives us large pieces of cardboard. Thin pieces are used as frames for children's self portraits. Children love to draw on the cardboard and share their stories. Large boxes that once held sofas and chairs become giant play structures for our YIA Gallery. Both the self portraits and the cardboard play structures will be on display this spring as part of Imagining Friendship, our annual Walker Rezaian Creative HeArts Exhibition.
The exhibit, which opens April 10, features lively and engaging self portraits from kindergarteners and first graders at Laurel Dell Elementary School in San Rafael. The work was created last fall during a Youth in Arts' residency with Mentor Artist Cathy Bowman.
If you are a local business interested in making a donation to our nonprofit, please give us a call at (415) 457-4878 or stop by at 917 C St. in San Rafael. Regular hours are 11 a.m. to 4 p.m., Monday to Friday.
Why do the arts matter? Look no further than Laurel Dell School.
The San Rafael elementary school recently celebrated its reopening with a joyful ribbon-cutting ceremony that drew dozens of students, staff and members of the community. Youth in Arts was there to celebrate its Architects in Schools program and to showcase the amazing work made during residencies last Fall while the school was being rebuilt.
Youth in Arts' Visual Arts Director Suzanne Joyal presented Principal Pepe Gonzalez with the this year's Pamela Levine award for his outstanding support of arts education. It was evident how much he is loved by the thick book Suzanne made that was filled with hundreds of cards and drawings from students, teachers and specialists. There were so many cards from well wishers that the book couldn't hold them all.
Although Suzanne has never seen Pepe draw a picture, dance or sing, she considers him a kindred spirit who thinks like an artist.
"He enjoys the success that comes from solving problems as much as I do," she said. "Mr. Gonzalez understand that the arts are about so much more than the pretty object we draw. The arts offer students a safe space to explore their world, to stand up to speak out and to believe in themselves."
The day included visits to a special exhibition of work made with Youth in Arts' architects Shirl Buss and Janine Lovejoy Wilford, and Mentor Artist Cathy Bowman. Visitors were encouraged to look closely at how Youth in Arts teaches a sequential program in which skills are built upon from one year to the next. The lines and curves in a kindergarteners' self portraits, for example, leads to a third graders' colorful model of what Fourth Street in San Rafael could look like. That model gives fifth graders the skills they need to design spaces for the city's future library.
Pairs of students from each class served as docents, giving tours, answering questions and explaining their work. Practicing speaking in public supports one of Youth in Arts' goals: that students reflect upon making art and can speak confidently about their work. Third graders who worked with Shirl (creative director at UC Berkeley's Y-PLAN) will present their design and policy proposals for downtown San Rafael the city's 2040 general plan steering committee on March 11.
The daylong celebration ended with a Family Art Night with Youth in Arts. Children in after school care, as well as families and friends, stopped by to make tiny bridges for crossing the canal. It required them to find a place where they thought a bridge was needed, then to measure the spot to make sure the bridge was long enough. They used buttons, embroidery hoops, clay, bumpy paper and wood scraps to bring their models to life.
Family Art Nights are a great way to involve families in the art their children are making and are usually a part of all Youth in Arts'
Artists in Schools residencies. For more information about art nights and Youth in Arts' residencies, please contact Program Director Kelsey Rieger at (415) 457-4878 ext 110.
Youth in Arts joined more than 70 other arts organizations from around the Bay Area at the 2020 Arts Education Resource Fair, held at the Asian Art Museum in San Francisco.
Arts Education Alliance of the Bay Area Executive Director Todd Berman said it was the biggest fair since the event began 16 years ago. He added, "It was wonderful to have Youth in Arts there. We're excited to be having more of a reach in the whole Bay Area," Todd said. "So many people in the field work and live in different counties."
The fair offered a chance to talk to prospective teachers, meet old and new friends, and share ideas and challenges that face all organizations. "We're here in solidarity with all the local arts organizations," said Noah Lopes, director of museum programs at the Museum of Children's Arts in Oakland. Like others at the fair, Noah wants to see arts more integrated into public education."Everything we do with our young people should be intentional," he said.
Sedey Gebreyes, education program manager for the Museum of the African Diaspora in San Francisco, said she was at the fair to let people know about museum offerings in the classroom – as well as highlighting the need for more docents. Exhibits change every few months at the museum, she said, which has no permanent collection and "for kids it's important to see themselves and their cultures represented."
Todd said the event is a great resource for everyone working in the arts community to learn about upcoming events, such as the Feb. 26 curriculum slam at Intersection for the Arts in San Francisco.The resource fair was sponsored by the Arts Education Alliance of the Bay Area, the San Francisco Unified School District, ArtCare and the Asian Art Museum.
The event included a land acknowledgement and a performance by the youth marching band from Thurgood Marshall Academic High School with teacher Damian Nunez.
By Mentor Architect Shirl Buss
Laurel Dell Elementary School third graders recently hosted Transit Practice Leader Bob Grandy in their newly renovated school in San Rafael. Bob, an engineer and principal at Fehr & Peers, introduced students to a possible career in engineering while sharing his expertise with them. He also presented a wonderful slideshow with images relating to transportation planning and design.
Architect Shirl Buss has been teaching at Laurel Dell through Youth in Arts' Architects in Schools program, which she helped develop. Shirl is also the Y-PLAN elementary director at the Center for Cities + Schools at UC Berkeley.
Bob familiarized the students with the opportunities and constraints along Fourth Street in downtown San Rafael with a special focus on mobility and access. Shirl reported that his presentation was both inspiring and instructive, and will help students as they take on the challenges of how to make Fourth Street safe, welcoming, fun and hopeful for everyone.
"These children are continuing to build upon the work from the past two years that Laurel Dell students and teachers – in collaboration with Youth in Arts and UC Berkeley's Y-PLAN – have been doing on issues related to sea level rise and the San Rafael 2040 General Plan," Shirl said. "We expect these students to generate some exciting policy and design recommendations to offer to the Downtown Precise Plan."
Thank you, Bob, for donating your time and expertise to our future civic leaders!
By Mentor Artist Cathy Bowman
This year, I decided to start all of my art classes with a Brain Dance, a series of movements developed by dance educator and author Anne Green Gilbert to wake up the brain and improve focus. Often I see students at the end or beginning of the day, when they are restless or tired.  My five-minute version of the Brain Dance helps reinvigorate them while focusing on re-mapping of brain-body connections.
Inevitably it's the wiggly students, the ones who need it the most, who are the most resistant. As an introduction activity, the Brain Dance acts as a daily assessment tool for my students. Who is having trouble calming their body or mind? Who has trouble with cross lateral movements? Who confuses left and right? Even, how is their sense of self today? Watching them move gives me valuable information about what skills they may find challenging when it comes to art making or the level of engagement I may need to address.
The dance includes eight patterns of movement, starting and ending with the breath. Deep breathing is essential for all healthy bodies. When children are stressed, it's no coincidence that they take short, shallow breaths. Starting and ending with belly breaths means more oxygen for young brains. From breath, the Brain Dance moves through the developmental patterns of movement (the movements we take in our first year after birth) to the most integrated pattern, cross-lateral connectivity. Cross-lateral is the pattern that crosses the four quadrants of the body (upper, lower, right, left) which supports higher thinking and even eye tracking used for reading and reading-readiness.
Recently I had a kindergartener who always wore a serious expression. Adrian solemnly watched his classmates do the Brain Dance, week after week, without joining in. On the seventh week, he spontaneously started participating in the warm up with a big smile on his face. Instead of saying "good job" or "well done" (vague) I looked for something specific in Adrian's movements that I could point out, and others could follow.  He found confidence in his kinesthetic learning that day; and my acknowledgement of his effort (by name) reinforced his effort and ability. He became a positive role model for the rest of the class.
When I started doing the Brain Dance it felt uncomfortable for me, since I see myself as a visual artist rather than a dancer. But as we learn more about how children learn and absorb information in multiple ways, integrating different art forms makes sense. When Laurel Dell 2nd graders visited the YIA Gallery recently, they learned an extended version of the Brain Dance from Youth in Arts' Executive Director Kristen Jacobson. I picked up some tips as well.
The Brain Dance also helps teachers stay centered and focused.  Who doesn't need a belly breath during the day? You can learn more about the Brain Dance by viewing this video, Brain Dance, which is a part of Youth in Arts Digital Tool Kit.
Thank you to our very generous donors, sponsors and partners:
We love to connect with students in the Youth in Arts Gallery! The YIA Gallery is one of the few in the nation devoted solely to showcasing art by children.
Olive Elementary School kindergarten and first grade students visited the YIA Gallery recently for a field trip that explored shapes, systems and machines. Their teacher Emma Donovan had participated in this summer's STEAM institute with Youth in Arts, the Marin County Office of Education and other experts. She wanted her students to have an experience connected to what she learned in the STEAM Institute.
"Our free field trips are a wonderful opportunity to tie classroom curriculum to arts learning," said Youth in Arts' Development Director Kelsey Rieger. "This experience was focused on STEAM with embodied learning teaching."
Kelsey was joined by Visual Arts Director Suzanne Joyal and Mentor Artist Cathy Bowman. We took the students on a gallery walk to look at the child-created works in the gallery, followed by the Brain Dance to warm up. We talked about circles we could make sitting down, and circles we could see in the art. We made circles with our elbows and noses. In the YIA Studio, we sat in a big circle and learned about systems and machines, first by pushing a giant purple ball back and forth at different speeds. We noticed that a ball can't move by itself. While holding hands, we also sent energy around the room with a silent squeeze. It took concentration and practice to not lose the squeeze.
The final exercise was a fun way to talk about machines. Students were proud to show what they knew about different kinds of machines, and what those machines could do. Suzanne started the exercise by making a machine motion and sound.  As she continued, the next volunteer joined her to make a sound and motion that connected to hers. More students joined in, each making a different sound and motion. In the end, we had a large human-made machine with noises and motions working together.
We talked about where our machines lived and what they could do. One group made a machine that made snowflakes and lived in the ocean; another imaginary machine  handled climate change in the desert.  We concluded the field trip by creating a machine which included everyone and was made of familiar sounds and motions: a train.
Field trips are 45 minutes and always feature an age-appropriate hands-on arts activity. Children also learn techniques for looking at and talking about art. For more information, contact Youth in Arts' Program Director, Kelsey Rieger: kelsey@youthinarts.org or at (415) 457-4878 x110.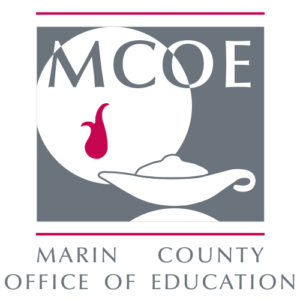 « Newer Entries
Older Entries »