Children's art created during Youth in Arts residencies has been selected as part of San Rafael's public art project to beautify the Third Street Garage.
The city's Parking Services Division selected two works created during arts residencies with Youth in Arts' Mentor Artists Julia James and Cathy Bowman. Each mixed media work will be temporarily transformed into a 3 by 6 foot sign at Fifth Avenue and C Street while the new public safety center is being built across the street.
City officials said once they started looking at the garage, they realized it was time for a facelift.
"We're really excited about this out-of-the-box project," said Sean Mooney, San Rafael's civic design manager.
City Manager Jim Schutz said he wants the city to have more public art that people happen upon and are delighted by, rather than seeing art only in a museum. San Rafael has been designated as a Downtown Cultural Arts District by the state because of its vibrant arts community.
"One of my visions … is that that happens all over downtown," Jim said.
A mixed media piece by students at Willow Creek Academy is currently on display at the garage. The art was created last spring in a self-contained class of kindergarten and first graders who worked with Cathy. The art will be up through May.
The city also selected a piece created by students who worked with Julia James at Magnolia Park School in San Rafael. Cathy's and Julia's classes were part of Youth in Arts' Arts Unite Us (AUU) Program, which serves young artists experiencing disabilities. Some of the young artists who created the Magnolia Park piece attended the city's celebration.
Each children's art piece selected, is paired with work by an adult artist that appears on the opposite side of the sign, celebrating San Rafael. Adult artists chosen include "Under the Surface" by Travis Weller, which is paired with the collaborative work by Julia's students; and "Visions of San Rafael," by Isabel Hayes, which is paired by the collaborative piece by Cathy's students.
Nearly 100 arts supporters turned out to celebrate the importance of art education and to honor Youth in Arts' wonderful Executive Director Miko Lee on Sept. 13 at the YIA Gallery in the Downtown San Rafael Arts District.
Lee has been a tenacious advocate for ensuring that all children – not just those at Marin's wealthier schools – have equal access to the arts. She is leaving Youth in Arts after 13 years at the helm.
"We know we have a big equity gap in Marin, " Lee told the enthusiastic crowd at the State of the Arts event. "We feel that as part of the ARTS NOW Marin (California Alliance for Arts Education) community, arts education makes a difference. "
In reviewing the year's accomplishments, Lee highlighted the passage of Marin's first ever Arts Education Plan a year ago, which was folded into the larger county arts plan. With that strong foundation, Marin County Office of Education and Youth in Arts were able to get $500,000 in additional funding for arts education so that more students of color and students with disabilities were reached.
Youth in Arts also partnered with other experts in the field to train nearly 100 educators at a STEAM workshop this summer.
"One hundred percent of those teachers said they could feel confident integrating arts into their curriculum," Lee said. "They saw that this is a way to reach our students who are not being listened to and not being heard."
Youth in Arts has also produced a Digital Toolkit, six videos on inclusive teaching practices for artists, classroom teachers and parents. In addition, Youth in Arts has developed a free ARTS Bank. The database, believed to be the first of its kind in the nation, allows educators, parents and students to plug in an IEP goal or grade level and get an arts activity that matches.
Youth in Arts' award-wining youth a cappella group, 'Til Dawn, also performed.  This past year, those students received 350 hours of arts learning and performing. The event also coincided with San Rafael's  2nd Friday Art Walk .
Board member Melissa Jones-Briggs served as the MC. Speakers at the event included Mary Jane Burke, Marin County superintendent of schools; Gabriella Calicchio, director of cultural services for Marin County; Pepe Gonzalez, principal of Laurel Dell and Short Elementary schools; Danielle O'Leary, economic development director for San Rafael, Naomi Tamura, Youth in Arts' board president; and Dr. Tom Peters, president and CEO of the Marin Community Foundation.
Gonzalez spoke passionately about the difference Lee has made through her vision, passion and energy. He pointed to photographs in the YIA gallery of young artists with special needs and said he wasn't surprised to see them there.
"If it wasn't for Miko and the programs she's brought in, they wouldn't be up there right now," he said.
Gonzalez also pointed to the photo of a third grader at Laurel Dell who had been through Youth in Arts programs.
The young artist has been in the U.S. only two years. Her academic grades only tell part of her story, he said, noting the joy on her face while making art.
"When you give kids access to something that finds that inner voice, that right there is exactly what we want our kids to be like," Gonzalez said. "Those smiles are real. The programs, the vision, everything that (Miko) believes in … that smile says it all."
Please consider a donation in honor of Miko Lee's incredible legacy, and to support the important work that we do.
Thanks to photographers Kathleen Gaines/MarinArts, Lynn Noyce, Kim Wilson and Youth in Arts staff.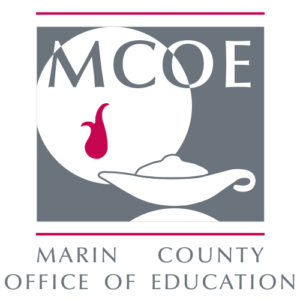 Arts leaders, local officials, and community members gathered at the YIA Gallery to celebrate the launch of the Downtown San Rafael Arts District on Friday, October 12th. The district, located along the spine of 4th street, is home to numerous arts-related organizations including Artworks Downtown, the Falkirk Cultural Center, and the California Film Institute. Downtown San Rafael is one of only 14 inaugural state-designated cultural arts districts. Speakers included Supervisor Damon Connolly, CFI's Dane Callihan, AWD's Elisabeth Setten, Bank of Marin's Jaime Ortiz, Marin Arts' Kathie Gaines, Youth in Arts Mentor architect Shirl Buss, and YIA youth board member Kathryn Hasson.
On behalf of YIA's board and staff, Executive Director Miko Lee presented the Pamela Levine Arts Education Leadership Award to Dominican University professor, Lynn Sondag. The award is given to individuals for exceptional accomplishments in arts education in memory of Youth in Arts' former Executive Director Pamela Levine. "We are thrilled to celebrate Lynn, who is an exemplar of arts education and leadership," Lee said. "Lynn is a driving force in making the arts come alive in San Rafael."
Thank you do our food donors Arizmendi Bakery, LaVier Latin Fusion Restaurant & Safeway.