Which visual arts lessons will help you communicate with a student who is on the autism spectrum? How can dance include someone using a wheelchair? How do you teach collaboration in your 5th grade classroom?
Youth in Arts' new ARTS Bank (Art Resources for Teachers and Students) offers answers. The ARTS Bank is a first of its kind free database to find and contribute arts activities to reach all types of learners.  
Visual Arts Director Suzanne Joyal and former Executive Director Miko Lee presented a beta version of the online resource recently at VSA Intersections: Arts and Special Education Conference in Irvine, CA. VSA is an international organization on arts, education and disability that was founded in 1974 by former U.S. Ambassador Jean Kennedy Smith and is headquartered in Washington, D.C.
"The ARTS bank is an exciting tool," Joyal said. "With a click of a button, teachers, parents or caregivers can plug in an Individualized Education Program (IEP) goal or grade level or a key word and find an arts lesson designed to strengthen those specific skills."
Lee said the goal is to provide a tool so people can build on each other's work.
"We have intentionally made it a free resource to encourage people to use it, contribute and collaborate," Lee said. "You get the best solutions for the communities you are working with from those communities themselves. Those are the practitioners that best understand what works."
The ARTS Bank is part of Youth in Arts' Digital Toolkit, which includes six videos on inclusive teaching practices for artists, classroom teachers and parents. The ARTS Bank was developed pro bono through Salesforce under the leadership of Derek Schauffler. Funding for the video portion was provided through the state Department of Education's Student Support and Academic Enrichment grant that the Marin County Office of Education received.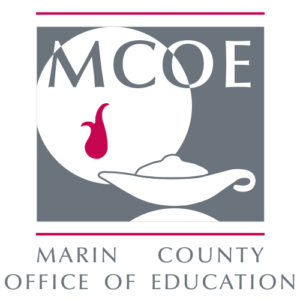 Youth in arts submitted over 80 pieces of art to the Kennedy Center's VSA Arts international on-line show, which had nearly 500 entries from around the country. Only one piece (Shaylynn's artwork) was chosen to be one of the 16 framed, and exhibited in the US Department of Education this Spring! (Shaylynn was a student in Marci Ryan's special day classroom at Lynwood School last year).
Julia James uses large mirrors to help students with autism look carefully at their own faces, practice making faces of various emotions, then guides the students through a process of creating a symmetrical portrait of themselves. Shaylin created a self portrait in oil pastel and watercolors. She created cartoon images of creatures showing a variety of emotions around the border.
Marci Ryan says "Shaylynn has shown incredible aptitude in the fine arts. During free choice it is always her preferred activity. Her friends look to her work and  have learned from and been inspired by her drawings. Once, after seeing a performance of the Nutcracker on a field trip, Shaylynn came back to class and not only made a picture of what she saw on stage, but also the back of people's heads and the view from her perspective in the theatre! Incredible!"
Painting and drawing offer students of all abilities a safe way to explore all of their emotions, and also offers them a safe form of risk-taking with materials, techniques and textures.
Youth in Arts is the only arts organization providing arts opportunities to children with special needs in Marin County: nearly 300 students every year!
Thank you Kennedy Center.
Written by Mentor Artist Cathy Bowman
This spring, students in two special day classes at Venetia Valley Elementary School explored different tools and materials. Artists experimented with a variety of adaptive tools for making marks: wide handled brushes, sea sponges, rollers, balls and soft toys. These tools were easier to grip than a thin paintbrush or pencil and allowed students a lot of control in how they painted. For many projects, they also worked on heavy mat board instead of paper. We also explored texture, using sticky contact paper as a canvas on which to apply various papers and materials. Using black paper, color and white paint students practiced layering colors.
The last two weeks of the class focused on making collages inspired by the work of artist Louise Nevelson. Students spent one class choosing and gluing down various forms and shapes that included Lincoln Logs, CDs, bottle caps, slides and other materials. Next, they added paint, which posed a new set of challenges as students turned and moved their artworks to paint various surfaces and angles. Once the objects were painted, the meaning behind them changed. Slides became obscured; CDs less shiny. Lincoln log pieces became exciting sculptural elements!
By Mentor Artist Cathy Bowman
Students at the College of Marin have been working with clay, beads, buttons and paper foil to create beautiful mosaics inspired by the work of Iranian artist Monir Shahroudy Farmanfarmaian.  Farmanfarmaian forms 3-dimensional works using pieces of mirror cut into geometric shapes.
Using a Kennedy Center lesson titled "Looking in the Mirror," Mentor Artist Cathy Bowman discussed the use of mosaics in art and showed students a short film about Farmanfarmaian's work. Students in the special day class started with lumps of white Model Magic, a nonsticky, nontoxic clay. They learned how to roll, twist and manipulate the clay, and how it softens the more you work with it. Some artists made abstract forms, while others enthusiastically used thumbs and fingers to form bowls, baskets and other objects. Students were encouraged to consider how they felt about making art and what they wanted to say. If their bowls were "wishing bowls," for example, what were their dreams? The class also talked about how mirrors reflect and how the word "reflection" can refer to a physical image as well as deep contemplation.
One artist spoke about about kindness and joy. Others saw their art as gifts. A woman made a bowl for her father "because he is kind to me;" a man made a tiny basket for his aunt expecting a baby.
Instead of mirrors, artists used silver Origami paper, gold foil and other brightly colored paper that was cut into geometric shapes. Artists also used recycled beads and buttons. They were encouraged to think about making patterns in their work, considering both the negative and positive space. It was interesting to consider how different art feels when a single color and material is used v.s. when multiple colors, textures and shapes are used.
This VSA program is provided in 2017-2018 under a contract with the John F. Kennedy Center for the Performing Arts.
Students at the Short School in San Rafael experimented with paint, paper and various materials as part of a grant from the Kennedy Center. Using a lesson plan titled "Motivated to Create … HARMONY," Mentor Artist Cathy Bowman helped students translate jazz into paint.
The purpose of the lesson was to give students the experience of drawing on the inspiration of sounds as a foundation for their art. Working individually and in pairs, they listened to excerpts from "West Side Story" by composer and conductor Leonard Bernstein. Key vocabulary artists reviewed included "harmony," "tone" and "abstract."  Using tempera paint, paper and canvas they listened, and painted what they heard. We considered how sound affects our feelings. Students were given an array of materials to use, including toothbrushes, corks, rollers, plastic packing material and forks. They practiced making marks, covering marks and making more marks. Working together was a good lesson in collaboration and respect … Is it ok to cover another artists' marks?
Working in pairs allowed students to create multiple layers of color.
In the final session artists were given an 18 by 24 inch canvas. They tore up their smaller works on paper and reassembled the pieces into a collage on the canvas. They applied more paint and color while listening to music. Working outside for the final painting freed the young artists to move in ways that can't happen in a carpeted classroom. 
The last artist to work on the painting added a tiny touch of black, noting that she was thinking about her favorite fruit – blackberries. Can you find her mark?
This VSA program is provided in 2017-2018 under a contract with the John F. Kennedy Center for the Performing Arts. This program is also supported by the Buck Family Foundation and Marin Charitable.