Which visual arts lessons will help you communicate with a student who is on the autism spectrum? How can dance include someone using a wheelchair? How do you teach collaboration in your 5th grade classroom?
Youth in Arts' new ARTS Bank (Art Resources for Teachers and Students) offers answers. The ARTS Bank is a first of its kind free database to find and contribute arts activities to reach all types of learners.  
Visual Arts Director Suzanne Joyal and former Executive Director Miko Lee presented a beta version of the online resource recently at VSA Intersections: Arts and Special Education Conference in Irvine, CA. VSA is an international organization on arts, education and disability that was founded in 1974 by former U.S. Ambassador Jean Kennedy Smith and is headquartered in Washington, D.C.
"The ARTS bank is an exciting tool," Joyal said. "With a click of a button, teachers, parents or caregivers can plug in an Individualized Education Program (IEP) goal or grade level or a key word and find an arts lesson designed to strengthen those specific skills."
Lee said the goal is to provide a tool so people can build on each other's work.
"We have intentionally made it a free resource to encourage people to use it, contribute and collaborate," Lee said. "You get the best solutions for the communities you are working with from those communities themselves. Those are the practitioners that best understand what works."
The ARTS Bank is part of Youth in Arts' Digital Toolkit, which includes six videos on inclusive teaching practices for artists, classroom teachers and parents. The ARTS Bank was developed pro bono through Salesforce under the leadership of Derek Schauffler. Funding for the video portion was provided through the state Department of Education's Student Support and Academic Enrichment grant that the Marin County Office of Education received.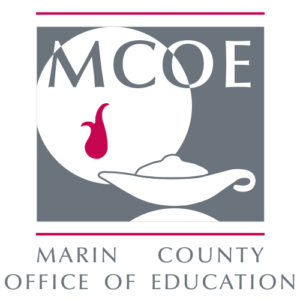 Youth in Arts' Executive Director Miko Lee has won a nonprofit leadership award from the North Bay Business Journal.
Lee spoke passionately about her work at Youth in Arts, where she has served as executive director for 13 years. During that time, she helped pass the Marin Arts Education Plan  Working with Youth in Arts' Visual Arts Director Suzanne Joyal, she has created the ARTS Bank, a searchable free database to help teachers and parents find arts activities that will reach all learners.
Lee began her speech by teaching the audience how to say "imagination" in sign language and spoke proudly about the work that Youth in Arts does through providing innovative programs in visual arts, theatre, music and dance to reach all learners.
"We get young people to use their imagination to find out more ways that they can solve the incredible problems and challenges that we are facing in our world today," Lee said.
Lee described how powerful  the arts education can be in giving students the skills to share their voices. She recalled the tragic Parkland shooting in Florida and the students who credited their theater teacher with giving them the confidence to speak out. Because of their actions, she said, more than 130 laws were passed.
"Because I had theater as a child, I was able to get up and speak and show who I was in the world," said Lee, who participated in Youth in Arts as a student. "We believe in the power of art to change lives."
Lee has an extensive background in acting and the performing arts and serves as co-chair of the National Advisory Committee of the Teaching Artists Guild and is part of the leadership team of Asian Americans For Civil Rights and Equality. She attended the event with Youth in Arts' Development Associate Morgan Schauffler.
Lee was one of 18 leaders honored at the event, which was held at the Hyatt Regency in Sonoma's wine country.The event was underwritten by the Bank of Marin. The corporate sponsor was InterWest Insurance Services, LLC.
est Insurance Services, LLC.
Art has the power to engage and inspire students of all abilities. Whether it is the visual arts, theater, dance, music, or new media, creative exploration has been known to help students reach learning and behavioral objectives in productive and innovative ways. In early October, Youth in Arts Staff Miko Lee and Kelsey Rieger travelled to the Quartz Mountain in Oklahoma to lead a 17-hour professional development with teachers from across the state through the Oklahoma Arts Institute. Together, we explored arts integration strategies and techniques for addressing Social Emotional Learning (SEL) goals with students informed by student-centered frameworks such as Culturally Responsive Teaching and Universal Design. Over the course of three days through visual arts, dance, music, and theatre, educators learned about the five competencies of SEL framed by the following asset-based questions:
Self Awareness: Who Am I?
Social Awareness: Who am I in relation to the world around me?
Self Management: How do I fit in to the world around me?
Relationship Skills: How do I connect, listen and communicate with diverse people?
Responsible Decision-Making: How do I make informed choices while considering how this will affect me and those around me?
Participants began by thinking about our personal identities and how they are informed by our experiences and our chosen and inherited family values. Following our daily warm-up and introduction, we created accordion culture books to give us a baseline for thinking about self awareness, and continued working on these books throughout the workshop. In order to take time to appreciate the process of learning and consider our work so far, we participated in a group gallery walk and reflection.
During our unit on Social Awareness, we performed our oral family histories through storytelling and embroidered mapping. After ruminating on the ways in which our divergent and personal stories gathered together at our point of contact – Oklahoma – teachers choreographed their collective family stories and performed them for the rest of the group. It became clear during reflection that building a culture of community becomes possible through the sharing and receiving of stories, and that we learn how to connect in the process of realizing what makes us different and what makes us similar. Additional theatre and movement-based activities were utilized throughout the workshop in order to offer kinesthetic and embodied ways to reflect on and engage in the core competencies of SEL.
Over the course of our sessions on self management, relationship skills, and responsible decision making, we explored multiple techniques for self portraiture using methods such as recycled collagraph prints, transparency portraits using lines that make our faces unique, and empathy portraits on vellum. To help build our visual arts skills, we practiced observational drawing techniques and considered the ways in which visual signals like lines could be characterized using all of the senses. At the end of the workshop, we layered our portraits in different mediums together to create a cover for our culture books.
On the final day of the workshop, participants reflected once again on the characteristic of storytelling utilizing graphic novels and Visual Thinking Strategies, as well as theatre activities such as The Moment Before. We then participated in a large-group Circle Story, pulling vocabulary from value words and personal characteristics that we had shared previously in the workshop. We added depth and meaning to the story by re-telling our narrative and introducing colors and emotions. We completed the workshop with an experimental painting activity in which participating educators were asked to create abstract, mixed-media artworks by following a series of instructions without knowing the expectations for the project's end result. Following the activity, we reflected on what the process had felt like by discussing how decision-making is impacted by circumstances, and how we can help to empower and prepare our students to make impactful decisions knowing that they will not always know where those decisions may lead.
We closed the activities with a final group performance, utilizing performance-based techniques and strategies learned throughout the institute in order to communicate their closing thoughts and experiences. The process of learning and engaging was captured by facilitators and participants collaboratively through a Learning Wall, Youth in Art's adaptation of the Making Learning Visible (MLV) process. Participants left the institute with access to arts-based resources created to help engage educators in practical skills for developing and fostering communication and collaboration, thereby creating more opportunities to empower student voice and identity in any classroom. 
Resources
Nearly 100 arts supporters turned out to celebrate the importance of art education and to honor Youth in Arts' wonderful Executive Director Miko Lee on Sept. 13 at the YIA Gallery in the Downtown San Rafael Arts District.
Lee has been a tenacious advocate for ensuring that all children – not just those at Marin's wealthier schools – have equal access to the arts. She is leaving Youth in Arts after 13 years at the helm.
"We know we have a big equity gap in Marin, " Lee told the enthusiastic crowd at the State of the Arts event. "We feel that as part of the ARTS NOW Marin (California Alliance for Arts Education) community, arts education makes a difference. "
In reviewing the year's accomplishments, Lee highlighted the passage of Marin's first ever Arts Education Plan a year ago, which was folded into the larger county arts plan. With that strong foundation, Marin County Office of Education and Youth in Arts were able to get $500,000 in additional funding for arts education so that more students of color and students with disabilities were reached.
Youth in Arts also partnered with other experts in the field to train nearly 100 educators at a STEAM workshop this summer.
"One hundred percent of those teachers said they could feel confident integrating arts into their curriculum," Lee said. "They saw that this is a way to reach our students who are not being listened to and not being heard."
Youth in Arts has also produced a Digital Toolkit, six videos on inclusive teaching practices for artists, classroom teachers and parents. In addition, Youth in Arts has developed a free ARTS Bank. The database, believed to be the first of its kind in the nation, allows educators, parents and students to plug in an IEP goal or grade level and get an arts activity that matches.
Youth in Arts' award-wining youth a cappella group, 'Til Dawn, also performed.  This past year, those students received 350 hours of arts learning and performing. The event also coincided with San Rafael's  2nd Friday Art Walk .
Board member Melissa Jones-Briggs served as the MC. Speakers at the event included Mary Jane Burke, Marin County superintendent of schools; Gabriella Calicchio, director of cultural services for Marin County; Pepe Gonzalez, principal of Laurel Dell and Short Elementary schools; Danielle O'Leary, economic development director for San Rafael, Naomi Tamura, Youth in Arts' board president; and Dr. Tom Peters, president and CEO of the Marin Community Foundation.
Gonzalez spoke passionately about the difference Lee has made through her vision, passion and energy. He pointed to photographs in the YIA gallery of young artists with special needs and said he wasn't surprised to see them there.
"If it wasn't for Miko and the programs she's brought in, they wouldn't be up there right now," he said.
Gonzalez also pointed to the photo of a third grader at Laurel Dell who had been through Youth in Arts programs.
The young artist has been in the U.S. only two years. Her academic grades only tell part of her story, he said, noting the joy on her face while making art.
"When you give kids access to something that finds that inner voice, that right there is exactly what we want our kids to be like," Gonzalez said. "Those smiles are real. The programs, the vision, everything that (Miko) believes in … that smile says it all."
Please consider a donation in honor of Miko Lee's incredible legacy, and to support the important work that we do.
Thanks to photographers Kathleen Gaines/MarinArts, Lynn Noyce, Kim Wilson and Youth in Arts staff.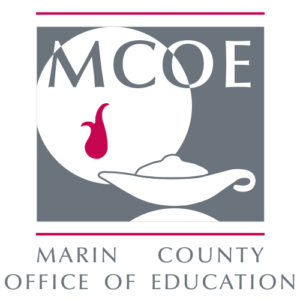 How can you develop a classroom that inspires students to be confident, compassionate, and creative? Special Day Classroom teachers from across the county spent the day with Youth in Arts exploring adaptive painting tools, learning to make accordion books from recycled file folders,  practicing the Brain Dance in countless ways, looking at learning styles through the lens of strength, and Making Learning Visible and more.
Of course we moved, as we explored the brain dance, embodying vocabulary words, strategies for engaging reluctant participants, and even engaging the brain through doodling.
Making Learning Visible (from Harvard's Project Zero) is a great way to visualize learning, understanding, and next steps.
Gallery Walks (on any subject or body of work) encourage thoughtfulness, deeper thinking, reflection, and patience.
Through the California Department of Education's Student Support and Academic Enrichment (SSAE) grant that the Marin County Office of Education received, Youth in Arts was in multiple Special Day Classes this spring.
Exploring the local creek and designing their own natural playgrounds, creating songs about protecting the world, discovering the details in individual leaves and creating posters, learning vocabulary through dance games, using sculptures to explore science. These are some of the new experiences that teachers led summer school students through at the University Prep Summer School.
Teachers attended the Marin County Office of Education and Youth in Arts' recent STEAM workshop and put their learning into practice to make their own art-infused program at Lu Sutton Elementary School in Novato.
Earlier this month, Youth in Arts joined the Marin County Office of Education and a team of educators and experts to conduct a workshop on STEAM learning.  K-12 teachers were asked to rethink how they could teach the California Environmental Principles and Concepts.
Lisa Heslip, principal of the summer school program at Lu Sutton,  said students were happy, well behaved and engaged. Students made a giant "Making Learning Visible" paper wall documenting their learning that was posted in the courtyard of the school. The 1st through 5th grade students focused on the environment, looking at everything from how animals and people interact to their own carbon footprint.
Among other things, students considered the eyeball of a cow, putting the contents in a plastic bag, labeling the optic nerve, cornea and other parts, and taping the ball to the wall. "I wonder where tears come from?" pondered a student. Lower grade levels looked at creating sustainable playgrounds.
Heslip took photos and posted them on the wall, and students added their own drawings and Post It notes with questions and observations.
"They stop at it all the time," Heslip said. "It represents them. It's not teacher created at all."
Summer schools teachers also had intensive coaching by members of Agency By Design Oakland, who helped them with curriculum planning and were present during classroom teaching, Heslip said.
"When you think of English Language (Learners), it's getting them to talk and express their ideas … giving them the opportunity to use academic language," Heslip said. "What better way to do it than with a hands on activity?"
Preliminary research shows an increase in student summer school attendance (100% this year!) Teachers say they felt "inspired" and "reinvigorated" to go back into the classroom with these new tools.
Thank you to the California Department of Education's Student Support and Academic Enrichment (SSAE) grant, Marin County Office of Education and Marin Community Foundation for helping to make this work possible.

Youth in Arts joined the Marin County Office of Education and a team of STEM educators and experts to conduct a week-long professional development workshop on STEAM learning for more than 60 teachers in Novato, CA. The program was dedicated to considering how the environment impacts people and how people impact the environment, asking K-12 teachers from across Marin County to rethink how they might teach the California Environmental Principles and Concepts to their students in innovative and interdisciplinary ways.
Utilizing a culturally responsive framework to consider the diverse ways in which our students learn, we considered how to address global issues such as climate change through a local lens using place-based inquiry and problem solving. The week-long training event began with participants experiencing STEAM as learners, taking part in a Phenomena Walk that involved finding and drawing an intersection between nature and something human-made and employing discussion-based reflection frameworks like Visual Thinking Strategies to break down the meaning of the Environmental Principles and Concepts.
We then examined sea level rise and ways to make meaningful change through a case study of the Canal in San Rafael, and used the Engineering Design Cycle to plan out how to take this case study and apply it. Building on this process, we used resources from the Davidson Middle School's Makerspace to think creatively and prototype solutions to issues such as reducing plastic consumption and designing structures for desalinization. Throughout the institute, participants learned ways to use art collaboratively in the classroom, from techniques such as theatre-based presentations to a Making Learning Visible wall that showed how to document the process of learning through photographs, words and art.
Participants were encouraged to create a cross-disciplinary framework meant to empower students to ask questions and become advocates in their communities. If teachers support students in becoming leaders, they in turn can design solutions to care for the environment. "The impact of humans on the environment is something we can't ignore, and young people are already leading the way toward finding solutions," said Executive Director Miko Lee. "This was an important collaboration to help teachers reach all learners through multiple methods."
Lee was one of the keynote speakers of day one focused on Cultural Responsive Teaching.   On the second day students from the Sunrise Movement spoke about getting the Green New Deal passed in Marin. On day three, artist and activist Favianna Rodriguez, who talked about the importance of looking for stories that allow students to create a future of possibility. She also showed a map of the Bay Area and noted how poorer areas bear the brunt of pollution. Encourage students to examine their own community, she said, and document what is represented – and what is not. On day four former Youth in Arts Director Nydia Algazzali Gonzalez spoke about the importance of interdisciplinary learning. To watch the keynote speeches, please visit the Marin County Office of Education.
The final two days included time for curriculum planning. A cohort of 18 teachers returned on Sunday to gear up for Summer School. Those summer school teachers, will receive mentoring from Agency By Design whose Executive Director is Brooke Toczylowski, former YIA staff artist.
Thank you to the California Department of Education and the Marin Community Foundation for helping to make this event happen.
'Til Dawn, Youth in Arts' award-wining a cappella group, dazzled their audience with a wide range of songs at its annual concert at the Carol Franc Buck Hall of the Arts at San Domenico School in San Anselmo. The group is the longest, year-round teen a cappella ensemble in the Bay Area.
Each of the members, mostly from Marin County high schools, performed at least one solo. The repertoire included Big Band music, Motown hits, modern pop tunes and more. 'Til Dawn is part of Youth in Arts' Intensive Arts Mentorship program (I AM).
"One of the amazing things about a cappella music is it's universally relatable to human beings because we all have voices; because it's all coming from a human voice, any number of genres that people might not otherwise listen to are accessible," said 'Til Dawn Director Austin Willacy.
Willacy has been the director for 22 years and also records and performs with his own a cappella band, The House Jacks, and as a solo artist.
"Programs like these are vital for creating a space for young artists to thrive," said Youth in Arts' Executive Director Miko Lee. "These talented young singers practiced for months and their hard work paid off. The audience was thrilled."
If you missed the concert, you're in luck. 'Til Dawn performs at the Marin County Fair in San Rafael on July 3 from 3:30 to 4 p.m.
And check out some videos here:
'Til Dawn Annual Concert 2019.
Thank you to San Domenico School for the generous gift of the hall for the concert and to the Marin Community Foundation.
Youth in Arts is excited to announce the opening of our new ART LAB at the YIA Gallery.
Located in the gallery's store, the ART LAB is open during regular Youth in Arts hours  – Monday through Friday, 11 a.m. to 4 p.m., and until 8pm during Downtown San Rafael's 2nd Friday Art Walks. It's free and open to the public for art-making activities linked to YIA exhibitions.
"In keeping with our mission of providing arts access to all learners, Youth in Arts is opening its doors to the community to explore its creativity," said Miko Lee, executive director of Youth in Arts. "We're providing free, hands-on art projects for all ages."
Children will enjoy kid-sized tables where they can make art and explore materials. Each exhibition will also feature the artwork of one of Youth in Arts' Mentor Artists. All artwork on view in the space will be for sale, with a portion of the proceeds benefiting Youth in Arts.
Suzanne Joyal's work is currently featured and coincides with Imagining Friendship the Walker Rezaian Creative HeArts exhibition of self portraits by kindergarteners and first graders from Laurel Dell Elementary School in San Rafael. The colorful paintings were created during their Fall residency with Youth in Arts. As part of the exhibit, Youth in Arts' staff have created a kid-sized interactive cardboard world with doors, tunnels and windows for exploring.
Both children and adults are welcome, but we kindly ask that all children be accompanied and supervised by their grownups.
Please come and visit us soon. Just look for our bright red wall!
Youth in Arts staff, Miko Lee, Suzanne Joyal and Kelsey Rieger have been presenting on arts equity as a tool to begin implementation of the Marin Arts Education Plan. On January 29 the team conducted a 3-hour interactive workshop for Marin County educators and administrators at Marin Community Foundation. Participants learned about the recent data released from the California Data Project and reflected on the Race Counts study. They watched "A Student Named Art" student produced film from the California Arts Education Alliance and deconstructed the video using Visual Thinking Strategies. They learned about the latest in arts education research, created a collaborative mural and used theatre to explore language arts and history links.
"Thank you for the amazing presentation you and your team so beautifully engaged us in yesterday.  It was wonderful how you kept everybody engaged while instilling some crucial facts about the powerful impact art can provide students.  Observing the group, I feel confident that each person present will be sharing this information with others and thinking more about how to take the next steps within their district or school."
-Eileen Smith, Marin County Office of Education Director of Education Services
That same night Miko & Kelsey provided similar workshop for the North Bay PTA leads and provided information about CREATE California's Public Will Campaign.  For more info about this workshop, reach out to us: mlee@youthinarts.org
Older Entries »