Nearly 100 arts supporters turned out to celebrate the importance of art education and to honor Youth in Arts' wonderful Executive Director Miko Lee on Sept. 13 at the YIA Gallery in the Downtown San Rafael Arts District.
Lee has been a tenacious advocate for ensuring that all children – not just those at Marin's wealthier schools – have equal access to the arts. She is leaving Youth in Arts after 13 years at the helm.
"We know we have a big equity gap in Marin, " Lee told the enthusiastic crowd at the State of the Arts event. "We feel that as part of the ARTS NOW Marin (California Alliance for Arts Education) community, arts education makes a difference. "
In reviewing the year's accomplishments, Lee highlighted the passage of Marin's first ever Arts Education Plan a year ago, which was folded into the larger county arts plan. With that strong foundation, Marin County Office of Education and Youth in Arts were able to get $500,000 in additional funding for arts education so that more students of color and students with disabilities were reached.
Youth in Arts also partnered with other experts in the field to train nearly 100 educators at a STEAM workshop this summer.
"One hundred percent of those teachers said they could feel confident integrating arts into their curriculum," Lee said. "They saw that this is a way to reach our students who are not being listened to and not being heard."
Youth in Arts has also produced a Digital Toolkit, six videos on inclusive teaching practices for artists, classroom teachers and parents. In addition, Youth in Arts has developed a free ARTS Bank. The database, believed to be the first of its kind in the nation, allows educators, parents and students to plug in an IEP goal or grade level and get an arts activity that matches.
Youth in Arts' award-wining youth a cappella group, 'Til Dawn, also performed.  This past year, those students received 350 hours of arts learning and performing. The event also coincided with San Rafael's  2nd Friday Art Walk .
Board member Melissa Jones-Briggs served as the MC. Speakers at the event included Mary Jane Burke, Marin County superintendent of schools; Gabriella Calicchio, director of cultural services for Marin County; Pepe Gonzalez, principal of Laurel Dell and Short Elementary schools; Danielle O'Leary, economic development director for San Rafael, Naomi Tamura, Youth in Arts' board president; and Dr. Tom Peters, president and CEO of the Marin Community Foundation.
Gonzalez spoke passionately about the difference Lee has made through her vision, passion and energy. He pointed to photographs in the YIA gallery of young artists with special needs and said he wasn't surprised to see them there.
"If it wasn't for Miko and the programs she's brought in, they wouldn't be up there right now," he said.
Gonzalez also pointed to the photo of a third grader at Laurel Dell who had been through Youth in Arts programs.
The young artist has been in the U.S. only two years. Her academic grades only tell part of her story, he said, noting the joy on her face while making art.
"When you give kids access to something that finds that inner voice, that right there is exactly what we want our kids to be like," Gonzalez said. "Those smiles are real. The programs, the vision, everything that (Miko) believes in … that smile says it all."
Please consider a donation in honor of Miko Lee's incredible legacy, and to support the important work that we do.
Thanks to photographers Kathleen Gaines/MarinArts, Lynn Noyce, Kim Wilson and Youth in Arts staff.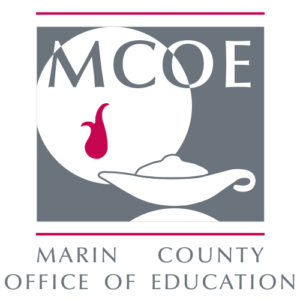 Youth in Arts hosted our second annual Bocce Tournament Fundraiser on a beautiful, sunny Saturday afternoon in San Rafael. Nearly 50 players enjoyed four lively rounds of Bocce at the Marin Bocce Federation on September 15th. Many donors came out to support the event, and one of the eight teams was comprised of teenagers from our 'Til Dawn A Cappella group. Though our 'Til Dawn team they didn't take home the big prize, they played with such wonderful enthusiasm! Competition was stiff, but after an exciting final round between, Take the Cannoli and deBOCCEry…deBOCCEry came away with the win! The winning team was rewarded with beautiful certificates and bottles of wine from YIA Board Member, Maura Tokarski. Our fantastic volunteers, Aliya & Jeffrey helped us to sell lots of raffle tickets at the event and announced the winners of the wonderful prizes from Benissimo Restaurant & Bar, Pizzalina, and Marin Bocce Federation. 'Til Dawn performed a set of four beautiful songs, to cap off a great day. We enjoyed delicious food and beverages from our generous donors – beer from Iron Springs Public House, wine from BJ Acker-Hitta, a slider bar from Farmburger Marin, and dessert from True Marin Treats. A big thank you to all of our individual and corporate donors, volunteers, and staff for helping make this fundraiser a success!
Youth in Arts hosted community leaders, educators and arts organizations in a guided discussion to plan a celebration for National Arts in Education Week.
Executive Director of Marin Cultural Association and Marin Center Gabriella Calicchio provided an overview of the Marin County Arts Plan that is currently in process. Marin County Office of Education's Eileen Smith described the Arts Education planning process and Youth in Arts Executive Director Miko Lee spoke about the San Rafael Cultural Arts District that is underway.
Presentations included:
An overview of statewide arts data being collected around Arts Education in California.
A localized version that is used in LA County Arts Data
The preliminary work in process in Marin that includes elementary and community based organizations Marin Arts Ed Data project
Since these multiple arts planning are underway it was stressed how critical it is to build the case for arts education. Youth in Arts has created an Advocacy page  so that schools/organizations that are ready to develop an arts plan can forge right ahead.
As an arts community in Marin we will begin to focus on celebrating youth artists and sharing the power and story of arts education during National Arts Education Week – September 12-18, 2018
Marin County Office of Education will host a series of professional development workshops both at the county office and then at specific school and community sites. If you are interested in providing a workshops reach out to Eileen Smith.
Samples of how other counties celebrate arts education (month/week)
Alameda with county declaration:
For more information about how you can become involved. Please reach out to Miko Lee.
National Arts in Education Week
Passed by Congress in 2010, House Resolution 275 designates the week beginning with the second Sunday in September as National Arts in Education Week. During this week, the field of arts education joins together in communities across the country to tell the story of the impact of the transformative power of the arts in education. Watch the video and join us in the celebration!
Celebrate. Host a celebration in your community, whether big or small, an existing event, or a new one. Download and use the shared logo and be sure to register your event on ArtsMeet, a national arts event calendar.
Advocate. Work with your elected officials and decision-makers to share the value of the arts in education. Whether a mayor, principal, or U.S. Congressman, check out sample resolutions and videos, send an op-ed to your local newspaper, and use the Arts Education Navigator—an online tool with six action steps to crafting a personal advocacy plan. Be sure to sign the petition encouraging Secretary of Education Betsy DeVos to support the arts!
Participate. Share your story in the social media campaign, #BecauseOfArtsEd, to bring national visibility to the issue of arts education. See below for more information and download the How To Guide. Also, be sure to attend and invite friends to the Facebook Event.