Students at Olive Elementary School found an interesting way to make prints. They used their hands.
Working with Youth in Arts Mentor Artist Cathy Bowman, students in Joe Smith's class began by creating small collages using at least five torn pieces of colorful paper. They arranged the composition first, then glued them flat onto mat board.
That's when the real the fun began. Using black printer's ink, students took turns rolling out the ink, listening for the "sticky" or "tacky" sound that indicated it was ready. Using the sides of their palms, their fingertips and other parts, they created self portraits.
Cathy likes to show students that a self portrait doesn't have to be a realistic image of your face. Just as Van Gogh painted his shoes, young artists can show themselves through a painting of an object or image – or choosing what part of their hands to use for a print tool.
Cathy taught the same class at San Ramon Elementary School with Kelsey Olson. This project engaged many important skills, from rolling out the paint to tearing the collage papers into manageable pieces. For young artists in our Arts Unite Us program, which supports artists experiencing disabilities, these can be crucial skills to master.
While rolling out the thick black ink, one student sighed happily.
"I could do this all day," she said.
How do you learn how to mix color? By dipping your brush in different paints over and over. Why should we teach students to mix colors? This is the beginning of STEAM for students: they practice the Engineering Design Cycle when they learn to mix colors: Ask, Imagine, Plan, Create, Improve (which means repeat).
Students in Katie Kelly's class at Olive Elementary School in Novato practiced color mixing while making paintings of sculptures they had already created. The students are working with Mentor Artist Cathy Bowman through our Arts Unite Us (AUU) program. Through AUU, YIA is the only provider of arts education programming to many students experiencing disabilities in Marin County.
It was fun to look at the black and white sculptures and transform them into vibrant, colorful paintings. We made beautiful secondary colors and learned that if we mixed everything together, we ended up with a muddy brown!
Color mixing is something you can only learn by doing. We practiced the basics –  red and yellow make orange, blue and yellow make green, and red and blue make purple. But through experimentation we learned that we could make myriad shades of oranges, greens and purples by adjusting how much red, yellow, or blue we used.
Students looked carefully at the shapes they had used in their sculptures and repeated them in their paintings. On some, the shapes were quite clear, while on others, the shapes were hiding under more freeform lines.
At the end of class we put our work together and talked about what connections we could see in the shapes, colors and lines that we used. It was interesting to see that even though we used the same paint, the way we made our marks was unique.
Circles come in all colors and sizes. We can find them everywhere.
Students in Kathleen Haulot's class at San Ramon Elementary School used Mason jar lids, tape rolls, tiny dishes and an empty yogurt container to make circles on black paper. Inspired by the work of Kandinsky, these young artists explored making circles big and small, loose and tight, thick and thin.
The students are working with Mentor Artist Cathy Bowman as part of a 10-week residency at Olive Elementary School in Novato. This is the second year she has worked with Kathleen, whose students range in age from kindergarten to second grade. She taught the same project at Olive Elementary School with Joe Smith.
The artists used thick, creamy tempera crayons that are easy to hold and use for students experiencing disabilities. Instead of working on white paper, they drew on black. The stark contrast created visual interest, and students had to think about what happens when yellow is applied to black paper (more green) than white paper (more yellow).
"I want my students to know the joy of making art with anything, and working on black paper produces exciting, dramatic art," Cathy said. "This is a great way for students to practice fine motor skills because they have to hold the lid with one hand and trace with the other."
Cathy likes Mason jar lids because they are sturdy and easy to hold. Artists had fun using different objects to make different circles. When we finished, we put them together on a table and talked about how each piece connected with the others. Reflection on art making is a key part of our Youth in Arts' programs, and it's wonderful to witness the many ways students share their voices.
Youth in Arts is the only provider of arts classes (visual, dance or music) to nearly 40 self-contained classrooms of students experiencing disabilities in Marin County. You can see art created by these very talented students this summer at our annual "Outside the Lines" art exhibit at the Youth in Arts Gallery.
Students at Olive Elementary School explored shapes recently in a sculpture project that involved using common geometric forms: a sphere or circle, a square, a rectangle, a diamond and a triangle.
The young artists are part of Katie Kelly's class receiving a 10-week Youth in Arts' residency with Mentor Artist Cathy Bowman. The residency is part of Youth in Arts' Arts Unite Us program, which works with young artists experiencing disabilities.
The children named the shapes made of foam core scraps and selected at least one of each for their sculptures. While the sculptures were drying, students looked at them all together on a table. We talked about the connection between the different sculptures and which ones fit together most easily.
"Working with shapes to make sculptures is one of my favorite projects to teach," Cathy said. "I love that students are making connections between their own art and the work of their classmates. It really reinforces critical thinking and observational skills."
To encourage sharing, Cathy provided one plate of glue for every two students. Building social-emotional skills through art making is a key part of what Youth in Arts teaching artists do. When students wanted more shapes, instead of saying "I need more shapes!" they were encouraged to transform that into a question, such as "May I please have more shapes?"
After making their sculptures, children will paint them and then create a painting of  their sculpture. This supports hand-eye coordination and observational drawing skills. The sculpture lesson is an important foundation for lessons to come.
We love to connect with students in the Youth in Arts Gallery! The YIA Gallery is one of the few in the nation devoted solely to showcasing art by children.
Olive Elementary School kindergarten and first grade students visited the YIA Gallery recently for a field trip that explored shapes, systems and machines. Their teacher Emma Donovan had participated in this summer's STEAM institute with Youth in Arts, the Marin County Office of Education and other experts. She wanted her students to have an experience connected to what she learned in the STEAM Institute.
"Our free field trips are a wonderful opportunity to tie classroom curriculum to arts learning," said Youth in Arts' Development Director Kelsey Rieger. "This experience was focused on STEAM with embodied learning teaching."
Kelsey was joined by Visual Arts Director Suzanne Joyal and Mentor Artist Cathy Bowman. We took the students on a gallery walk to look at the child-created works in the gallery, followed by the Brain Dance to warm up. We talked about circles we could make sitting down, and circles we could see in the art. We made circles with our elbows and noses. In the YIA Studio, we sat in a big circle and learned about systems and machines, first by pushing a giant purple ball back and forth at different speeds. We noticed that a ball can't move by itself. While holding hands, we also sent energy around the room with a silent squeeze. It took concentration and practice to not lose the squeeze.
The final exercise was a fun way to talk about machines. Students were proud to show what they knew about different kinds of machines, and what those machines could do. Suzanne started the exercise by making a machine motion and sound.  As she continued, the next volunteer joined her to make a sound and motion that connected to hers. More students joined in, each making a different sound and motion. In the end, we had a large human-made machine with noises and motions working together.
We talked about where our machines lived and what they could do. One group made a machine that made snowflakes and lived in the ocean; another imaginary machine  handled climate change in the desert.  We concluded the field trip by creating a machine which included everyone and was made of familiar sounds and motions: a train.
Field trips are 45 minutes and always feature an age-appropriate hands-on arts activity. Children also learn techniques for looking at and talking about art. For more information, contact Youth in Arts' Program Director, Kelsey Rieger: kelsey@youthinarts.org or at (415) 457-4878 x110.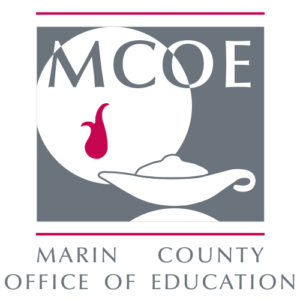 Capoeira Angola with Daniel Mattar
Youth in Arts kicked off an exciting semester of school-wide events at Olive Elementary School with two amazing days of dance and culture through our assembly and workshop program. Capoeira Mentor Artist Daniel Mattar and his International Capoeira Angola Foundation (ICAF) troupe spent a day with Olive Elementary School's 3rd, 4th, and 5th grade students in early March, and Shahrzad Khorsandi and the Shahrzad Dance Ensemble led a fun and informative day of programming in April. In sharing the art of Capoeira with the students at Olive, Daniel and two additional Capoeira artists began by playing music on their hand-made Berimbaus made of gourds and one string, and a Pandeiros (tambourine) while engaging students in call and response songs in Portuguese. After their demonstration, they brought several kids up on stage to practice Capoeira while practicing their call and response songs.
Following the performance and demonstration, each 3rd-5th grade class participated in an interactive workshop led by Daniel and ICAF. We began with mastering the key movements and control necessary to take part in capoeira safely. Some of the movements that we learned were: Ginga, Aú, Balança, Macaco, and Negativa. We then put our new knowledge to use with team exercises and some games of capoeira with a partner!
Persian Dance with Shahrzad Khorsandi
During the second assembly with the Shahrzad Dance Ensemble, director Shahrzad Khorsandi and three members of the ensemble performed a special series of dances for the Persian New Year that had been choreographed and designed by Shahrzad over the last several years. Norouz ("New Day"), the Persian New Year, represents new beginnings, rebirth, and renewal. Shahrzad Dance Company's Norouz program for 2019, Symbols of Love, brought into focus the true meaning behind this celebrated event and gave students the opportunity to learn about the music, traditions, and cultural relevance of the Iranian holiday today. Throughout the performance, dancers portrayed dynamic characteristics associated with the symbols of: Sabzeh ("Sprout") which is symbolic for rebirth, Seeb ("Apple") which is a symbol of health, Samanu ("Wheat Pudding") which is a symbol of sweetness, Sekkeh ("Coins") which is a symbol of wealth and prosperity, and Norouz ("New Day").
Following the performance, participating classrooms returned for a hands-on workshop with Shahrzad. During the workshop, Sharhzad began by showing a map of the middle east in order to find Iran and talk about the geography of Iran/Persia and how this geography has affected the music and dances of each region. We then started with movements from Luristan in West Iran, followed by movements from Azerbaijan in Northwest Iran. During a brief break we learned the Beshkan, a one-handed Persian snap that creates a sound similar to snapping your fingers but much louder! After the break, we engaged in dance from the Bandar region near the Persian Gulf in Southern Iran and a Persian urban/social dance from Tehran, the capital, using contemporary Persian pop music. The students took turns coming out in the middle of the circle, 2 or 3 at a time, and practiced what  they had learned throughout the day.
Youth in Arts is grateful for the collaboration of Principal Olynik, Olive Elementary's exemplary 3rd-5th grade teachers, and the PTA for making these programs possible!