We just got some great news!  The California Arts Council has announced multiple grant awards totalling more than $50,000 to Youth in Arts to support various initiatives to reach students, teachers and families with arts education. 
The largest grant award was $20,000 for Youth in Arts' Artists in Schools program in partnership with San Rafael City Schools bringing visual arts, architecture and dance directly into classrooms.  Youth in Arts also received a $12,540 Arts Exposure grant supporting assemblies with professional artists during the school day; $12,350 for Youth Arts Action grant in support of `Til Dawn, Youth in Arts' award-winning teen a cappella group; $4,750 for Arts Integration Training for professional mentor artists; and $1,250 for staff professional development regarding the development and training of STEAM programs (Science, Technology, Arts, Math). 
"We are honored and thrilled to receive such recognition by the California Arts Council," said Youth in Arts Executive Director Kristen Jacobson. "It enables us to provide vital programs in the schools, including direct service to students and ongoing support for teachers at the forefront of developing new STEAM curriculum in Marin. During these unprecedented times, we are thankful for the innovation and flexibility encouraged by the CAC to continue this work even through the lens of social distance learning. Our communities need access to creativity now more than ever, and Youth in Arts is working hard to answer that call."
Youth in Arts was featured as part of a larger announcement from the California Arts Council of more than 1,500 grants awarded to nonprofit organizations and units of government throughout the state for their work in support of the agency's mission to strengthen arts, culture, and creative expression as the tools to cultivate a better California for all. The investment of nearly $30 million marks a more than $5 million increase over the previous fiscal year, and the largest in California Arts Council history.
Organizations were awarded grants across 15 different program areas addressing access, equity, and inclusion; community vibrancy; and arts learning and engagement; and directly benefiting our state's communities, with youth, veterans, returned citizens, and California's historically marginalized communities key among them. Successful projects aligned closely with the agency's vision of a California where all people flourish with universal access to and participation in the arts.
Amid the COVID-19 pandemic, the California Arts Council recognizes that some grantees may need to postpone, modify, or cancel their planned activities supported by CAC funds, due to state and local public health guidelines. The state arts agency is prioritizing flexibility in addressing these changes and supporting appropriate solutions for grantees.
"Creativity sits at the very heart of our identity as Californians and as a people. In this unprecedented moment, the need to understand, endure, and transcend our lived experiences through arts and culture is all the more relevant for each of us," said Nashormeh Lindo, Chair of the California Arts Council. "The California Arts Council is proud to be able to offer more support through our grant programs than ever before, at a time when our communities' need is perhaps greater than ever before. These grants will support immediate and lasting community impact by investing in arts businesses and cultural workers across the state."
The California Arts Council is committed to increasing the accessibility of its online content. For language and accessibility assistance, visit http://arts.ca.gov/aboutus/language.php.
Youth in Arts joined more than 70 other arts organizations from around the Bay Area at the 2020 Arts Education Resource Fair, held at the Asian Art Museum in San Francisco.
Arts Education Alliance of the Bay Area Executive Director Todd Berman said it was the biggest fair since the event began 16 years ago. He added, "It was wonderful to have Youth in Arts there. We're excited to be having more of a reach in the whole Bay Area," Todd said. "So many people in the field work and live in different counties."
The fair offered a chance to talk to prospective teachers, meet old and new friends, and share ideas and challenges that face all organizations. "We're here in solidarity with all the local arts organizations," said Noah Lopes, director of museum programs at the Museum of Children's Arts in Oakland. Like others at the fair, Noah wants to see arts more integrated into public education."Everything we do with our young people should be intentional," he said.
Sedey Gebreyes, education program manager for the Museum of the African Diaspora in San Francisco, said she was at the fair to let people know about museum offerings in the classroom – as well as highlighting the need for more docents. Exhibits change every few months at the museum, she said, which has no permanent collection and "for kids it's important to see themselves and their cultures represented."
Todd said the event is a great resource for everyone working in the arts community to learn about upcoming events, such as the Feb. 26 curriculum slam at Intersection for the Arts in San Francisco.The resource fair was sponsored by the Arts Education Alliance of the Bay Area, the San Francisco Unified School District, ArtCare and the Asian Art Museum.
The event included a land acknowledgement and a performance by the youth marching band from Thurgood Marshall Academic High School with teacher Damian Nunez.
Which visual arts lessons will help you communicate with a student who is on the autism spectrum? How can dance include someone using a wheelchair? How do you teach collaboration in your 5th grade classroom?
Youth in Arts' new ARTS Bank (Art Resources for Teachers and Students) offers answers. The ARTS Bank is a first of its kind free database to find and contribute arts activities to reach all types of learners.  
Visual Arts Director Suzanne Joyal and former Executive Director Miko Lee presented a beta version of the online resource recently at VSA Intersections: Arts and Special Education Conference in Irvine, CA. VSA is an international organization on arts, education and disability that was founded in 1974 by former U.S. Ambassador Jean Kennedy Smith and is headquartered in Washington, D.C.
"The ARTS bank is an exciting tool," Joyal said. "With a click of a button, teachers, parents or caregivers can plug in an Individualized Education Program (IEP) goal or grade level or a key word and find an arts lesson designed to strengthen those specific skills."
Lee said the goal is to provide a tool so people can build on each other's work.
"We have intentionally made it a free resource to encourage people to use it, contribute and collaborate," Lee said. "You get the best solutions for the communities you are working with from those communities themselves. Those are the practitioners that best understand what works."
The ARTS Bank is part of Youth in Arts' Digital Toolkit, which includes six videos on inclusive teaching practices for artists, classroom teachers and parents. The ARTS Bank was developed pro bono through Salesforce under the leadership of Derek Schauffler. Funding for the video portion was provided through the state Department of Education's Student Support and Academic Enrichment grant that the Marin County Office of Education received.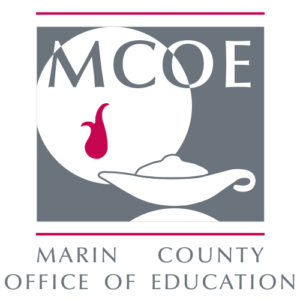 This summer, Youth in Arts' Director of Visual Arts Suzanne Joyal began her study toward a Master of Arts in Arts Education with a focus on special populations from Moore College of Art and Design in Philadelphia, PA. The only program of its kind in the country, the program was founded by Lynn Horoschak, a pioneer in the field of arts education for special populations. For the students of Moore, and arts educators at Youth in Arts, "special populations" means anyone who does not thrive in the linear, neurotypical classroom. This could mean students experiencing disabilities, newcomer and english language learners, students experiencing the effect of trauma, or anyone with an IEP (Individual Education Plan).
"I decided to pursue the Moore Masters program after attending several workshops led by Lauren Stichter, the graduate program director at Moore. I have been working with students with special needs for 11 years at Youth in Arts, and after listening to Lauren, I knew I could do more. I know that what we are doing at Youth in Arts is necessary and needed and the right thing for all students. We all need to be able to express ourselves with confidence, and for many people (myself included), it's through the arts that this is possible. For students experiencing disabilities, every day can be painful or scary or exhausting, and infusing the arts into learning is what can help them thrive. We want every student to want to come to school and to feel proud of their accomplishments, and I have witnessed how the arts helps many students get there."
Suzanne spent six weeks this summer participating in the intensive program, is working remotely for the school year, and will return to Philadelphia next summer to complete and present her thesis.
Reaching all students through the arts was the focus of a professional development workshop taught by Youth in Arts' mentor artists Suzanne Joyal and Cathy Bowman. San Rafael teachers who attended learned how arts can facilitate a richer experience for students and support skill building in social emotional learning.
"Social and emotional learning (SEL) is the process through which children and adults understand and manage emotions, set and achieve positive goals, feel and show empathy for others, establish and maintain positive relationships, and make responsible decisions." (CASEL, 2019).
There are five core competencies associated with SEL including self-management, social awareness, relationship skills and responsible decision making. The workshop focused on self-awareness. Self awareness is the ability to accurately recognize one's own emotions, thoughts, and values and how they influence behavior; and the ability to accurately assess one's strengths and limitations, with a well-grounded sense of confidence, optimism, and a "growth mindset." At Youth in Arts, we frame this core competency with the question: "Who Am I?"
We began with the Brain Dance, a way to warm up our bodies, fire synapses, and get students ready to learn.
Observational drawing teaches students to look closely and to record what they SEE, not what they remember or think. We start by drawing familiar objects, then move into self portraits. Observational Drawing also applies to projects in science (recording experiments), math, social studies and language arts (descriptive writing)
Self portraits can be realistic or abstract: we drew lines that represented adjectives describing us, and then experimented with mirrors and Emotions Cards: what happens to our eyebrows when we are excited? Our mouths when we are sad? What do we do when we see these expressions on our friends? What can we do to change them if needed? We used the Emotions Art Cards and Booklet to help us imagine emotions we could show.
We also introduced teachers to the Student Strengths Assessment: a tool we designed to help teachers, parents and students find their best ways of learning.
Youth in Arts has also produced a Digital Toolkit, which includes six videos on inclusive teaching practices for artists, classroom teachers and parents. We have also developed a free ARTS Bank. The database, believed to be the first of its kind in the nation, allows educators, parents and students to type in an IEP goal or grade level and find an arts activity that matches.
This workshop was made possible through the California Department of Education's Student Support and Academic Enrichment (SSAE) grant that the Marin County Office of Education received.
Exploring the local creek and designing their own natural playgrounds, creating songs about protecting the world, discovering the details in individual leaves and creating posters, learning vocabulary through dance games, using sculptures to explore science. These are some of the new experiences that teachers led summer school students through at the University Prep Summer School.
Teachers attended the Marin County Office of Education and Youth in Arts' recent STEAM workshop and put their learning into practice to make their own art-infused program at Lu Sutton Elementary School in Novato.
Earlier this month, Youth in Arts joined the Marin County Office of Education and a team of educators and experts to conduct a workshop on STEAM learning.  K-12 teachers were asked to rethink how they could teach the California Environmental Principles and Concepts.
Lisa Heslip, principal of the summer school program at Lu Sutton,  said students were happy, well behaved and engaged. Students made a giant "Making Learning Visible" paper wall documenting their learning that was posted in the courtyard of the school. The 1st through 5th grade students focused on the environment, looking at everything from how animals and people interact to their own carbon footprint.
Among other things, students considered the eyeball of a cow, putting the contents in a plastic bag, labeling the optic nerve, cornea and other parts, and taping the ball to the wall. "I wonder where tears come from?" pondered a student. Lower grade levels looked at creating sustainable playgrounds.
Heslip took photos and posted them on the wall, and students added their own drawings and Post It notes with questions and observations.
"They stop at it all the time," Heslip said. "It represents them. It's not teacher created at all."
Summer schools teachers also had intensive coaching by members of Agency By Design Oakland, who helped them with curriculum planning and were present during classroom teaching, Heslip said.
"When you think of English Language (Learners), it's getting them to talk and express their ideas … giving them the opportunity to use academic language," Heslip said. "What better way to do it than with a hands on activity?"
Preliminary research shows an increase in student summer school attendance (100% this year!) Teachers say they felt "inspired" and "reinvigorated" to go back into the classroom with these new tools.
Thank you to the California Department of Education's Student Support and Academic Enrichment (SSAE) grant, Marin County Office of Education and Marin Community Foundation for helping to make this work possible.

Youth in Arts is excited to be teaching summer school at several sites and mentoring teachers to incorporate STEAM learning. As with all of our programs, our goal is to help students find their voices and share their stories. At Davidson Middle School, Mentor Artist Tracy Eastman is making murals with nearly 100 students. "They are student-driven murals created around the idea of community art as a change-making tool," said Youth in Arts' Program Director Kelsey Rieger. "Students brainstormed about world issues and what message they wanted to share with their community, and will be creating their murals based on the solutions they come up with."
At Bahia Vista Elementary School, Mentor Artist Cathy Bowman is teaching literacy to incoming first graders through the arts. Using visual arts, movement and sound, the goal for students will be to increase their knowledge and understanding of certain words and sounds, and to ignite a passion for reading that will inspire them throughout the school year. Some projects include making letters with our bodies and creating letter monsters in special sketch journals, where students reflect on and write about their work. Each session includes a book with a story that reinforces words learned that day.
"Our summer work is an exciting outgrowth of the programs we provide year round, " said Youth in Arts' Executive Director Miko Lee. "We know students learn in multiple ways, and we are using the arts to find innovative ways to reach all learners."
We are also working in partnership with Agency By Design to mentor nearly 20 teachers who attended the STEAM professional development workshop recently with Youth in Arts, the Marin County Office of Education and other STEM experts. Those teachers are working this summer at Davidson, Lu Sutton Elementary School and San Jose Middle School.
The teachers were among the more than 60 educators who attended the weeklong STEAM program, which looked at how the environment impacts people and how people impact the environment. We asked K-12 teachers to envision how they could teach the California Environmental Principles and Concepts.
Youth in Arts' Mentor Artist Eddie Madril taught counter narratives to a group of Marin County teachers by sharing his experience as a member of the Native American community.
Madril is part of the Pascua Yaqui tribe of southern Arizona and northern Sonora Mexico and represents his culture as a dancer, singer, teacher, playwright and filmmaker. During his presentation, teachers experienced history differently and learned how to make a corn husk figure (not a doll). Madrid talked about how important it is to understand multiple perspectives, including how tribes historically cared for and respected the land where they lived and did not consider it something that could be bought and sold. He also explained that if there is only one student in a class who is Native, for example, that student should not be singled out or made to represent all Native American people. Teachers ended the day with a hoop dance.
"It's critical for teachers to be able to hear counter-narratives to expand their teaching to reach all learners," said Youth in Arts' Executive Director Miko Lee. "It's through these culturally responsive teaching practices that our students can learn about the world that we live in with a more balanced perspective."
Madril has taught American Indian music at San Francisco State University and was a three-year recipient of the California Arts Council Artist-In-Residence grant. As a dancer and educator, he has performed throughout the western United States, including the San Francisco Ethnic Dance Festival and World Arts West's arts education program People Like Me. He works with students to encourage the appreciation of and respect for American Indian dance, music, culture, history, art and sign language.
To review the hands-outs and suggested readings, go here.
Youth in Arts worked with the Marin County Office of Education to provide professional development courses like these. We are proud to announce a generous grant from the California Arts Council to provide for Eddie Madrill's Assembly Performance and Workshops for Title 1 schools whose teachers attended the counter narrative training. Thanks also to Marin Community Foundation for supporting our work.
On June 13 and 14th Youth in Arts staff Suzanne Joyal and Miko Lee trained 60 self identified STEM (Science Technology Engineering and Math) teachers from the Marin County Office of Education on how to incorporate the ARTS into their curriculum. Teachers met in hour long grade level groups. They were led through a group brainstorm of their particular topic. They were then shown an example of a finished project and then led through the exercise which was connected to to address a grade level performance expectation. At the end of each session there was a gallery display and discussion utilizing Visual Thinking Strategies which are also employed by the STEM teachers. They were provided with lesson plans that note the links to the Next Generation Science Standard, the National Art Standard and Youth in Arts own Creative Expression standard.
Thank you for contributing your strengths in the arts to make this workshop meaningful and engaging for the participants. The teachers shared how they plan to use these art lessons with their students and how much they appreciated seeing how art can deepen student understanding in science.–Christina Lunde and Eileen Smith, Marin Next Generation Collaborative
For information on how you can book this professional development for your school site click here, where a link to lesson plans can also be found.
Please check out the attached photo gallery to see the work in action. Thanks to Christina Lunde for some of the photos.
Mentor Artist K-Dub Williams has designed a year-long project with the teachers of Willow Creek Academy which will culminate in PSA's by "Elder Avatars" (unique masks created by each teacher). The first Professional Development Workshop explored answering the question "How can we use what we create to inspire Youth and Community?"
We began with theater exercises designed to engage the whole body in the creative process. Teachers were asked to think of a word that represented the superpower their own personal superhero might possess: Listening, Strength, Caring, Inspiration.
When people were warmed up, we moved on to visual arts and began to brainstorm on our "Elder Avatar". How do we design our masks to visually represent the characteristics of our personal character? First, we worked in paper. We practiced patterns, symmetry, cutting, and attaching pieces securely.
Next time, we move into cardboard and plaster.
Older Entries »