Why do the arts matter? Look no further than Laurel Dell School.
The San Rafael elementary school recently celebrated its reopening with a joyful ribbon-cutting ceremony that drew dozens of students, staff and members of the community. Youth in Arts was there to celebrate its Architects in Schools program and to showcase the amazing work made during residencies last Fall while the school was being rebuilt.
Youth in Arts' Visual Arts Director Suzanne Joyal presented Principal Pepe Gonzalez with the this year's Pamela Levine award for his outstanding support of arts education. It was evident how much he is loved by the thick book Suzanne made that was filled with hundreds of cards and drawings from students, teachers and specialists. There were so many cards from well wishers that the book couldn't hold them all.
Although Suzanne has never seen Pepe draw a picture, dance or sing, she considers him a kindred spirit who thinks like an artist.
"He enjoys the success that comes from solving problems as much as I do," she said. "Mr. Gonzalez understand that the arts are about so much more than the pretty object we draw. The arts offer students a safe space to explore their world, to stand up to speak out and to believe in themselves."
The day included visits to a special exhibition of work made with Youth in Arts' architects Shirl Buss and Janine Lovejoy Wilford, and Mentor Artist Cathy Bowman. Visitors were encouraged to look closely at how Youth in Arts teaches a sequential program in which skills are built upon from one year to the next. The lines and curves in a kindergarteners' self portraits, for example, leads to a third graders' colorful model of what Fourth Street in San Rafael could look like. That model gives fifth graders the skills they need to design spaces for the city's future library.
Pairs of students from each class served as docents, giving tours, answering questions and explaining their work. Practicing speaking in public supports one of Youth in Arts' goals: that students reflect upon making art and can speak confidently about their work. Third graders who worked with Shirl (creative director at UC Berkeley's Y-PLAN) will present their design and policy proposals for downtown San Rafael the city's 2040 general plan steering committee on March 11.
The daylong celebration ended with a Family Art Night with Youth in Arts. Children in after school care, as well as families and friends, stopped by to make tiny bridges for crossing the canal. It required them to find a place where they thought a bridge was needed, then to measure the spot to make sure the bridge was long enough. They used buttons, embroidery hoops, clay, bumpy paper and wood scraps to bring their models to life.
Family Art Nights are a great way to involve families in the art their children are making and are usually a part of all Youth in Arts'
Artists in Schools residencies. For more information about art nights and Youth in Arts' residencies, please contact Program Director Kelsey Rieger at (415) 457-4878 ext 110.
We are excited to announce that architect Shirl Buss, who has helped develop Youth in Arts' Architects in Schools program for elementary school children in Marin, has won the 2019 Pamela Levine award!
The Pamela Levine Arts Education Leadership Award was presented at the opening of the Inspire art exhibit at the YIA Gallery. Now in its fifth year, the Inspire exhibit showcases the personal work of teaching artists that was inspired by their work with students. Visual Arts Director Suzanne Joyal presented the award to Shirl on behalf of the Youth in Arts board and staff. The award is given to individuals for exceptional accomplishments in arts education in memory of Youth in Arts' former Executive Director Pamela Levine.
"I have had the pleasure of working with Shirl for the past four years, when she began teaching architecture at Laurel Dell. I have learned so much from her," Suzanne said in an address to Shirl. "She clearly embodies Youth in Arts' goals for learners: Creativity, Compassion and Confidence through arts learning. It is clear to all who work with you, Shirl, that you love what you do, and you love your students." Suzanne continued. "The respect you have for creatives of all sizes is clear in every interaction you have with people."

Shirl is a designer, planner and educator whose work focuses on children, youth and the built environment. She holds a masters in Early Childhood Development and an M.Arch and Ph.D from the UCLA Graduate School of Architecture and Urban Planning. Shirl is the Y-PLAN Elementary Director at the Center for Cities + Schools at UC Berkeley. At Laurel Dell Elementary School in San Rafael, she is a key member of a team of Youth in Arts Mentor Artists teaching design and build skills to 3rd, 4th, and 5th graders.
More than 60 people turned out for the celebration, many of them friends and colleagues who work with Buss in the East Bay. Also in attendance was Youth in Arts Executive Director Kristen Jacobson and Pepe Gonzalez, principal of Laurel Dell and Short elementary schools.
"If you guys saw the artwork that these kids have created – 3 Dimensional, to scale, not to scale … it's everything that the Common Core was supposed to be," Pepe said. "These kids are living it and breathing it and doing it every day."
Suzanne also read comments from Laurel Dell students who have studied with Shirl: 
"Dear Ms. Buss, you taught me and my class how to speak in public, also how to be a creative scholar. You gave me the opportunity to think about my future chances," wrote one student. 
Another wrote: "Dear Ms. Buss, you taught me to never give up. You make me happy." 
Some students talked about how much Ms.Buss inspired them when they made model tree houses.
"Dear Ms. Buss, thank you for teaching me to be creative and bringing my imagination to another level," one student wrote. "You are like a bird in the sky teaching kids to use their imagination."
The Inspire exhibit is on display through Jan. 17 at the YIA Gallery, located at 917 C St. in the beautiful Downtown San Rafael Arts District. Regular gallery hours are Monday through Friday, 11 am. to 4 p.m. The Art Lab is always open when we are: children and grown-ups can come in and make art for free.

How do I make brown? How many different shades of brown can I make? Second graders at Short and Laurel Dell elementary schools practiced mixing colors using only the primaries red, yellow and blue plus white.
We worked with tempera paint, waxy black markers and mat board. First we traced our own hands and the hands of our table mates, overlapping to create interesting shapes. We mixed different browns carefully and painted in each area. It was fun to see how purple and yellow make a brown that is different from the brown that blue and orange makes. We used donated mat board instead of paper to give students a velvety and durable service on which to work. Mat board is especially helpful with children with learning differences as it offers a strong sensory response, and won't crumple with lots of paint.
Working with Youth in Arts Mentor Artist Cathy Bowman, we have been exploring identity and our role in our communities and neighborhoods. The lesson followed a multi-week project in which students created richly detailed murals using collage papers, pastels and glue. In each class, we designed and envisioned our dream neighborhood after looking at artists Romare Bearden, Faith Ringgold and others.
Thank you to Lo Forti Fine Prints in San Anselmo for the generous donation of mat board.
We love to connect with students in the Youth in Arts Gallery! The YIA Gallery is one of the few in the nation devoted solely to showcasing art by children.
Olive Elementary School kindergarten and first grade students visited the YIA Gallery recently for a field trip that explored shapes, systems and machines. Their teacher Emma Donovan had participated in this summer's STEAM institute with Youth in Arts, the Marin County Office of Education and other experts. She wanted her students to have an experience connected to what she learned in the STEAM Institute.
"Our free field trips are a wonderful opportunity to tie classroom curriculum to arts learning," said Youth in Arts' Development Director Kelsey Rieger. "This experience was focused on STEAM with embodied learning teaching."
Kelsey was joined by Visual Arts Director Suzanne Joyal and Mentor Artist Cathy Bowman. We took the students on a gallery walk to look at the child-created works in the gallery, followed by the Brain Dance to warm up. We talked about circles we could make sitting down, and circles we could see in the art. We made circles with our elbows and noses. In the YIA Studio, we sat in a big circle and learned about systems and machines, first by pushing a giant purple ball back and forth at different speeds. We noticed that a ball can't move by itself. While holding hands, we also sent energy around the room with a silent squeeze. It took concentration and practice to not lose the squeeze.
The final exercise was a fun way to talk about machines. Students were proud to show what they knew about different kinds of machines, and what those machines could do. Suzanne started the exercise by making a machine motion and sound.  As she continued, the next volunteer joined her to make a sound and motion that connected to hers. More students joined in, each making a different sound and motion. In the end, we had a large human-made machine with noises and motions working together.
We talked about where our machines lived and what they could do. One group made a machine that made snowflakes and lived in the ocean; another imaginary machine  handled climate change in the desert.  We concluded the field trip by creating a machine which included everyone and was made of familiar sounds and motions: a train.
Field trips are 45 minutes and always feature an age-appropriate hands-on arts activity. Children also learn techniques for looking at and talking about art. For more information, contact Youth in Arts' Program Director, Kelsey Rieger: kelsey@youthinarts.org or at (415) 457-4878 x110.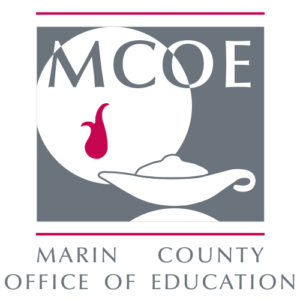 Which visual arts lessons will help you communicate with a student who is on the autism spectrum? How can dance include someone using a wheelchair? How do you teach collaboration in your 5th grade classroom?
Youth in Arts' new ARTS Bank (Art Resources for Teachers and Students) offers answers. The ARTS Bank is a first of its kind free database to find and contribute arts activities to reach all types of learners.  
Visual Arts Director Suzanne Joyal and former Executive Director Miko Lee presented a beta version of the online resource recently at VSA Intersections: Arts and Special Education Conference in Irvine, CA. VSA is an international organization on arts, education and disability that was founded in 1974 by former U.S. Ambassador Jean Kennedy Smith and is headquartered in Washington, D.C.
"The ARTS bank is an exciting tool," Joyal said. "With a click of a button, teachers, parents or caregivers can plug in an Individualized Education Program (IEP) goal or grade level or a key word and find an arts lesson designed to strengthen those specific skills."
Lee said the goal is to provide a tool so people can build on each other's work.
"We have intentionally made it a free resource to encourage people to use it, contribute and collaborate," Lee said. "You get the best solutions for the communities you are working with from those communities themselves. Those are the practitioners that best understand what works."
The ARTS Bank is part of Youth in Arts' Digital Toolkit, which includes six videos on inclusive teaching practices for artists, classroom teachers and parents. The ARTS Bank was developed pro bono through Salesforce under the leadership of Derek Schauffler. Funding for the video portion was provided through the state Department of Education's Student Support and Academic Enrichment grant that the Marin County Office of Education received.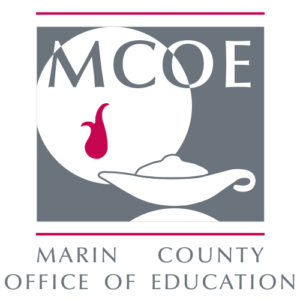 Nearly 50 arts lovers stopped by the Youth in Arts' gallery recently to celebrate our current show and meet new Executive Director Kristen Jacobson.
Imagine Our World: In My Neighborhood runs until Dec. 6. The show features second grade art from Laurel Dell and Short elementary schools, including two large collages in which students envisioned their ideal neighborhood. Students connected to the idea that working together builds a stronger community. The show includes work made by young artists in response to the recent power outages and fires.
The show also features collaborative artwork from Youth in Arts' booth at the West End Village Celebration on November 4. Over 100 artists of all ages contributed to two large-scale murals, and a community collage. Participants were encouraged to express their feelings about the Power Safety Shutoff through art making.
Jacobson thanked everyone for their support and said she was looking forward to getting down to work.
"I'm so moved and inspired by the work of the incredible artists and the legacy that is here in Marin," Jacobson said. "I'm excited to focus on access to arts education, and equity for all" she said.
With the continued support of the California Arts Council, Laurel Dell's PTA, UC Berkeley's Y-Plan and RileyStreet Art Supply, Youth in Arts has designed a sequential arts program for students to build their skills over time. Every student receives 12 weeks of visual arts in the Fall and 12 weeks of dance in the Spring.
Youth in Arts has provided Mentor Artists to Laurel Dell Elementary School for almost 20 years. For the past four, however, Laurel Dell has been home to our demonstration project: a sequential, scaffolded arts program focused on the core competencies of Youth in Arts: Creativity, Compassion, and Confidence through arts learning. The program was designed by our Director of Visual Arts Suzanne Joyal. During their 12 weeks of visual arts in the Fall and 12 weeks of dance in the Spring, students learn to express themselves verbally, visually and physically in multiple art forms.
This summer, Youth in Arts' Director of Visual Arts Suzanne Joyal began her study toward a Master of Arts in Arts Education with a focus on special populations from Moore College of Art and Design in Philadelphia, PA. The only program of its kind in the country, the program was founded by Lynn Horoschak, a pioneer in the field of arts education for special populations. For the students of Moore, and arts educators at Youth in Arts, "special populations" means anyone who does not thrive in the linear, neurotypical classroom. This could mean students experiencing disabilities, newcomer and english language learners, students experiencing the effect of trauma, or anyone with an IEP (Individual Education Plan).
"I decided to pursue the Moore Masters program after attending several workshops led by Lauren Stichter, the graduate program director at Moore. I have been working with students with special needs for 11 years at Youth in Arts, and after listening to Lauren, I knew I could do more. I know that what we are doing at Youth in Arts is necessary and needed and the right thing for all students. We all need to be able to express ourselves with confidence, and for many people (myself included), it's through the arts that this is possible. For students experiencing disabilities, every day can be painful or scary or exhausting, and infusing the arts into learning is what can help them thrive. We want every student to want to come to school and to feel proud of their accomplishments, and I have witnessed how the arts helps many students get there."
Suzanne spent six weeks this summer participating in the intensive program, is working remotely for the school year, and will return to Philadelphia next summer to complete and present her thesis.
Reaching all students through the arts was the focus of a professional development workshop taught by Youth in Arts' mentor artists Suzanne Joyal and Cathy Bowman. San Rafael teachers who attended learned how arts can facilitate a richer experience for students and support skill building in social emotional learning.
"Social and emotional learning (SEL) is the process through which children and adults understand and manage emotions, set and achieve positive goals, feel and show empathy for others, establish and maintain positive relationships, and make responsible decisions." (CASEL, 2019).
There are five core competencies associated with SEL including self-management, social awareness, relationship skills and responsible decision making. The workshop focused on self-awareness. Self awareness is the ability to accurately recognize one's own emotions, thoughts, and values and how they influence behavior; and the ability to accurately assess one's strengths and limitations, with a well-grounded sense of confidence, optimism, and a "growth mindset." At Youth in Arts, we frame this core competency with the question: "Who Am I?"
We began with the Brain Dance, a way to warm up our bodies, fire synapses, and get students ready to learn.
Observational drawing teaches students to look closely and to record what they SEE, not what they remember or think. We start by drawing familiar objects, then move into self portraits. Observational Drawing also applies to projects in science (recording experiments), math, social studies and language arts (descriptive writing)
Self portraits can be realistic or abstract: we drew lines that represented adjectives describing us, and then experimented with mirrors and Emotions Cards: what happens to our eyebrows when we are excited? Our mouths when we are sad? What do we do when we see these expressions on our friends? What can we do to change them if needed? We used the Emotions Art Cards and Booklet to help us imagine emotions we could show.
We also introduced teachers to the Student Strengths Assessment: a tool we designed to help teachers, parents and students find their best ways of learning.
Youth in Arts has also produced a Digital Toolkit, which includes six videos on inclusive teaching practices for artists, classroom teachers and parents. We have also developed a free ARTS Bank. The database, believed to be the first of its kind in the nation, allows educators, parents and students to type in an IEP goal or grade level and find an arts activity that matches.
This workshop was made possible through the California Department of Education's Student Support and Academic Enrichment (SSAE) grant that the Marin County Office of Education received.
How can you develop a classroom that inspires students to be confident, compassionate, and creative? Special Day Classroom teachers from across the county spent the day with Youth in Arts exploring adaptive painting tools, learning to make accordion books from recycled file folders,  practicing the Brain Dance in countless ways, looking at learning styles through the lens of strength, and Making Learning Visible and more.
Of course we moved, as we explored the brain dance, embodying vocabulary words, strategies for engaging reluctant participants, and even engaging the brain through doodling.
Making Learning Visible (from Harvard's Project Zero) is a great way to visualize learning, understanding, and next steps.
Gallery Walks (on any subject or body of work) encourage thoughtfulness, deeper thinking, reflection, and patience.
Through the California Department of Education's Student Support and Academic Enrichment (SSAE) grant that the Marin County Office of Education received, Youth in Arts was in multiple Special Day Classes this spring.
Exploring the local creek and designing their own natural playgrounds, creating songs about protecting the world, discovering the details in individual leaves and creating posters, learning vocabulary through dance games, using sculptures to explore science. These are some of the new experiences that teachers led summer school students through at the University Prep Summer School.
Teachers attended the Marin County Office of Education and Youth in Arts' recent STEAM workshop and put their learning into practice to make their own art-infused program at Lu Sutton Elementary School in Novato.
Earlier this month, Youth in Arts joined the Marin County Office of Education and a team of educators and experts to conduct a workshop on STEAM learning.  K-12 teachers were asked to rethink how they could teach the California Environmental Principles and Concepts.
Lisa Heslip, principal of the summer school program at Lu Sutton,  said students were happy, well behaved and engaged. Students made a giant "Making Learning Visible" paper wall documenting their learning that was posted in the courtyard of the school. The 1st through 5th grade students focused on the environment, looking at everything from how animals and people interact to their own carbon footprint.
Among other things, students considered the eyeball of a cow, putting the contents in a plastic bag, labeling the optic nerve, cornea and other parts, and taping the ball to the wall. "I wonder where tears come from?" pondered a student. Lower grade levels looked at creating sustainable playgrounds.
Heslip took photos and posted them on the wall, and students added their own drawings and Post It notes with questions and observations.
"They stop at it all the time," Heslip said. "It represents them. It's not teacher created at all."
Summer schools teachers also had intensive coaching by members of Agency By Design Oakland, who helped them with curriculum planning and were present during classroom teaching, Heslip said.
"When you think of English Language (Learners), it's getting them to talk and express their ideas … giving them the opportunity to use academic language," Heslip said. "What better way to do it than with a hands on activity?"
Preliminary research shows an increase in student summer school attendance (100% this year!) Teachers say they felt "inspired" and "reinvigorated" to go back into the classroom with these new tools.
Thank you to the California Department of Education's Student Support and Academic Enrichment (SSAE) grant, Marin County Office of Education and Marin Community Foundation for helping to make this work possible.

Older Entries »