Welcome to the`Til Dawn 2019-20 company.
The new singers attend schools throughout Marin, from Larkspur to Novato and bring a variety of expertise and interests.
"I sing when I wake up and I sing until I go to sleep," said new member Leah Nemerovski. "I don't find passion in anything else."
Current 'Til Dawn members are already practicing and putting their musical experience to use. Nemerovski plays the trombone, piano, drums, ukelele and enjoys musical theater. She became interested in 'Til Dawn when she saw them perform  at her middle school. She was surprised how easily she connected with other members of the group.
Nemerovski, and Alisa Costello, both 14, attend San Marin High School in Novato. One of the things they enjoy is the closeness of the group.
"It's like a family," Costello said.
For the newest members, music runs in the family. Costello's uncle was an opera singer who performed at Carnegie Hall; Nemerovski is learning how to play the drums from her dad. Will Ferris's mom is a singer, and Jacquie Kizer has two uncles who are musicians. Emma Orrick's father is a music producer.
Kizer, 15, goes to Redwood High School. Kizer moved to Marin from New York last year and previously sung in a similar group. Being in the group, she said, provides a safe space and an environment in which to have fun.
"It's honestly been amazing," she said.
Orrick, 14, is also at Redwood. and plays the piano and does theater. She was surprised by how quickly the group learns the songs.
"It's always my highlight of the week," she said. "It doesn't feel like a chore."
Ferris, 15, is a sophomore at Drake High School. He didn't think he'd get into the group, he said, because he couldn't figure out what to sing. He chose his winning song –"Fly Me To The Moon" – on the day of the audition.
Ferris said he enjoys performing all of the songs, although some are difficult because they are beyond his tenor range. The songs that are performed are chosen by the ensemble.
"I think it's great," he said. "I think it's really healthy for the group."
`Til Dawn is an advanced vocal music program that celebrates the value of the arts, encourages positive messages about meaningful social issues and inspires children of all ages. The 15-member ensemble is part of Youth in Arts' I AM mentorship program and the longest-running, year-round teen a cappella ensemble in the Bay Area. It's directed by Austin Willacy, who performs as a solo artist and also with his own a cappella group, The House Jacks. While Willacy is on sabbatical this fall,  the group has been taught by singer Lilan Kane. a 'Til Dawn alumnus, and others.
Youth in Arts' award-winning a cappella group, 'Til Dawn, sang to an enthusiastic crowd on the opening day of the Marin County Fair this summer. The group is the longest running year-round teen ensemble in the Bay Area. It was the last public performance for the group's outgoing seniors (Kathryn Hasson, Angel Gregorian, Maud Utstein and Will Noyce) as well as 'Til Dawn member Lara Burgert, who is moving. The ensemble is directed by singer-songwriter Austin Willacy, who performs as a solo artist and also with his own a cappella band, The House Jacks.
Four collaborative works created during Youth in Arts' residencies this spring took home top ribbons. The mixed media work, inspired by artist Jasper Johns, was created during a 10-week Arts Unite Us program with Youth in Arts Mentor Artist Cathy Bowman.
Student projects from San Ramon Elementary School and Willow Creek Academy won blue ribbons in their age division. Novato High School and Sinaloa Middle School classes each won second place in their age divisions. The San Ramon piece also won the Anne Davis award for best of class (collage) in the 9-12 year-old group.
"Each class created richly layered works that were different from each other," Bowman said. "It was a privilege to work with such dedicated artists."
Bowman also won the Charles M. Schulz award for a pig cartoon and a blue ribbon for a second cartoon.
The prize-winning student art will be on display at Youth In Arts as part of "Outside the Lines: Collaborative Art in Special Day Classrooms." The exhibit opens July 31.
Through the California Department of Education's Student Support and Academic Enrichment (SSAE) grant that the Marin County Office of Education received, Youth in Arts was in multiple Special Day Classes this spring.
'Til Dawn, Youth in Arts' award-wining a cappella group, dazzled their audience with a wide range of songs at its annual concert at the Carol Franc Buck Hall of the Arts at San Domenico School in San Anselmo. The group is the longest, year-round teen a cappella ensemble in the Bay Area.
Each of the members, mostly from Marin County high schools, performed at least one solo. The repertoire included Big Band music, Motown hits, modern pop tunes and more. 'Til Dawn is part of Youth in Arts' Intensive Arts Mentorship program (I AM).
"One of the amazing things about a cappella music is it's universally relatable to human beings because we all have voices; because it's all coming from a human voice, any number of genres that people might not otherwise listen to are accessible," said 'Til Dawn Director Austin Willacy.
Willacy has been the director for 22 years and also records and performs with his own a cappella band, The House Jacks, and as a solo artist.
"Programs like these are vital for creating a space for young artists to thrive," said Youth in Arts' Executive Director Miko Lee. "These talented young singers practiced for months and their hard work paid off. The audience was thrilled."
If you missed the concert, you're in luck. 'Til Dawn performs at the Marin County Fair in San Rafael on July 3 from 3:30 to 4 p.m.
And check out some videos here:
'Til Dawn Annual Concert 2019.
Thank you to San Domenico School for the generous gift of the hall for the concert and to the Marin Community Foundation.
By YIA Staff
'Til Dawn member Kathryn Hasson has just wrapped up a successful performance in Marin Academy's "Our Town." Hasson played Emily Webb, one of the key characters.
"There was a wide range of emotions and ages I had to play," Hasson said, noting her character ages more than 10 years. "The play is all about slowing down and living your daily life and paying attention to it, even when things seem boring."
The 18-year-old senior said it was fun to play a different kind of character. Often typecast as the mother, this time she played the love interest.
Hassan, who serves as the student representative on the Youth in Arts board, said her three years with 'Til Dawn has been excellent training. The Marin Academy senior has applied to 16 colleges and universities and plans to pursue a career in musical theater and acting.
"Without a creative outlet, it's so hard to focus in any other aspect of life," she said. "Being able to use the arts to express myself makes me more able to focus academically."
Hassan also praised 'Til Dawn director Austin Wilacy, whom she called "an incredible teacher." Austin is a professional singer and songwriter who performs and records as a solo artist and with Tommy Boy/Warner Bros. The House Jacks.
"I can't even put into words how having him as a mentor has changed me and changed my life," she said.
We had a lovely Spring Annual Show at Carol Franc Buck Hall of the Arts at San Domenico School.
We had a send off to our Seniors: Siena Starbird who will attend CalArts, Rose Myers who will attend Cal State San Marcos and Will Salaverry who will attend Yale.
Thank you to Curtis Myers for the beautiful photographs. See gallery below. Thank you `Til Dawn Alum Harrison Moye for tech wizardy and to Cecily Stock and San Domenico staff for their support.
Here is a playlist of some of the songs.
Announcing the new members of `Til Dawn.
Aidan Bergman, Sir Francis Drake High School
Aidan sang before he could talk and has never stopped. Over the years he has played piano and sung in community talent shows, school and camp musicals and graduation ceremonies. He was a soloist in the ROCK gospel choir at Drake and also loves to play baseball. Aidan has played and sung music as long as he can remember and hopes to continue through high school and into his adult life.
Lara Burgert, Redwood High School
Lara has been singing for as long as she can remember. She loves to sing, dance, act, and perform on stage. Before doing musicals with Performing Arts Academy of Marin, she was a part of the Marin Girls Chorus. Lara has always wanted to be in an a cappella group, and is so excited to be in `Til Dawn.
Maycie Cooper, San Domenico
Maycie has been involved with music for over 8 years, and finds way to incorporate it into her life as much as possible. She sees it as a way to express herself and also to connect with others. Since living in California, she's participated in every singing program her school has to offer, including annually acting in musicals since she started attending San Domenico. She loves the social side of singing and plans to keep music in her life forever.
Paul Makuh, Sir Francis Drake High School
Paul has been singing under the direction of Susie Martone from fifth grade through eighth grade and would love to keep it going into High School. He has made new friends through singing and feels that it would be great to keep singing in his life.
Zaria Willis, Marin School of the Arts
Bio coming soon
Isadora Zucker, Sir Francis Drake High School
Isadora Belle Zucker, a student at Sir Francis Drake High School, is a multifaceted performer active in music, theater, and dance, all of which she's been studying since early childhood. Outside of the arts, Izzy enjoys mountain biking, swimming, her cat Hollywood, and spending summers traveling with her musical family, better known as the Zucker Family Band.
In honor of Leonard Bernstein's 100th anniversary and to celebrate Dominican University's Music For All program, Enriching Lives Through Music (ELM) and Youth in Arts `Til Dawn performed a joint concert at Angelico Concert Hall, Dominican University on Sunday, April 29 at 2:00 p.m.
Marin County Office of Education Superintendent Mary Jane Burke opened the concert up with praise for both intensive music programs. Youth in Arts award winning teen a capella ensemble, `Til Dawn began the concert with some Motown music, some '80's music, and some jazz standards. ELM performed a selection of classical music from Bach to Mahler. The two advanced youth groups then collaborated on the iconic Leonard Bernstein song "Somewhere" from the musical West Side Story.
"We couldn't be prouder to host this collaboration to shine a light on two exceptional youth music ensembles in Marin County, in celebration of our University wide initiative to promote inclusivity and equity"  notes June Choi Oh, Chair, Department of Music, Dance and Performing Arts, Dominican University.
A panel discussion followed featuring `Til Dawn Director Austin Willacy, ELM's Conductor Martha Stoddard, an ELM parent and student, along with YIA student board member Rose Myers and her mom Tanya Myers. Thank you to June Oh
Dominican College, Chair, Department of Music, Dance and Performing Arts for helping to make this concert possible and to ELM Founder and Pamela Levine Arts Education Awardee Jane Kramer for coming up with the collaborative approach.
Check out our Facebook page for some video of the show.
Cassandra Flipper, the retiring Executive Director of Bread & Roses is the 2014 Pamela Levine Arts Education Leader! Through her work with Bread & Roses Cassandra has provided free musical performances for thousands and thousands of children of all ages.
Cassandra was recently feted in a glorious party at The Great American Music Hall with Boz Scaggs as the headliner. The Pamela Levine Award was announced at the event and then provided to Cassandra at Bread & Roses.
More information about the Pam Award and Cassandra.
Tommy Neville is a student at The Bay School in San Francisco, but he lives here in San Rafael. On April 6, Neville produced a concert to benefit Youth in Arts at the San Rafael Elks Club, raising $1700 for programs for PreK-12 students in the community. The event featured performances by Neville's alternative rock band I.O.M., along with local teen singer/songwriter Caroline Sky and Youth in Arts `Til Dawn a cappella.
On a beautiful afternoon outdoors in the Elks Club Magnolia Gardens, all these talented young musicians provided inspiring sets of original music and covers of favorite pop and rock tunes. Refreshments were provided by Sol Food and Forks & Fingers. Bank of Marin helped to sponsor the event, along with Whiskeytree, Inc. and Chesterfield Management.
The concert was a senior project for Neville, who will attend the University of Exeter in England, studying law next year. However, the cause is also near to his heart, as a musician himself. He explained, "There is something special in benefitting kids art programs through the use of artistic methods. I like to think of it as some form of proof that the arts matter."
Youth in Arts would like to thank Tommy Neville for all his work in producing this event, which will benefit a great many local children receiving music, dance, theater and visual arts programs.
We are also grateful to all the event sponsors and especially to the young performers who made this event a success:
I.O.M. is a newly formed band that has just released its first album, entitled Castletown. You can catch them at Hopmonk in Novato on May 14 and look for them on Facebook soon.
Caroline Sky is a 13 year-old singer/songwriter with a beautiful voice and unique style. Find out more about Caroline and her music at facebook.com/carolineskymusic
`Til Dawn a cappella is Youth in Arts' award-winning ensemble for high school singers passionate about making and sharing music. Auditions coming up May 5! Come see what it's all about…or click here for more general information about `Til Dawn.
Love summer, baseball and the always fabulous `Til Dawn? Then you're in luck as Youth in Arts young artists will be featured at two San Rafael Pacifics events this weekend!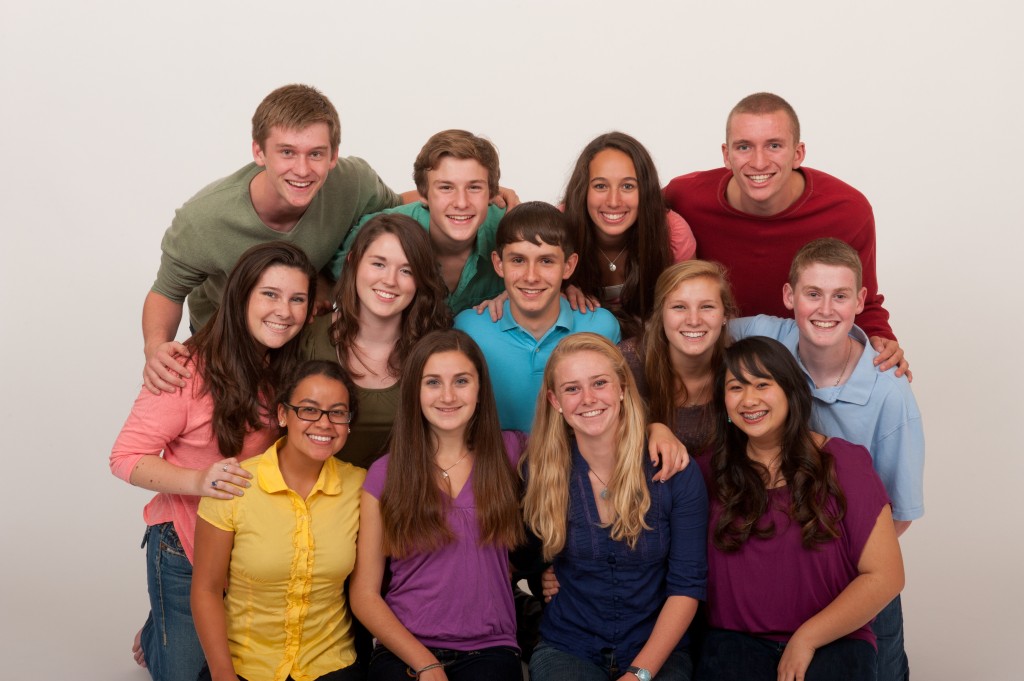 Tonight, Friday, `Til Dawn performs the National Anthem before the Pacifics' 7:05 game against the Vallejo Admirals at San Rafael's Albert Park. Click for game info and tickets.
Then, on Sunday, July 28, `Til Dawn and special guest `Til Dawn alums will perform at San Rafael's Fenix supper club to celebrate the launch of the Pacifics' Baseball Buddy Program, a partnership with Big Brothers Big Sisters of the North Bay.
As a co-sponsor of the Baseball Buddy Program, the Fenix will welcome Pacifics players, their new Little Buddies and the whole community to this celebration/fundraiser event.  Come join in the fun, meet the ballplayers, enjoy the Fenix's food and beverage service and, of course, appreciate the great live music! $20 cover–for reservations, call 415-813-5600 or visit fenixlive.com
Want to be part of this picture? Want to join the legacy led by esteemed artist Austin Willacy?  Want a teen troupe whose alum include talents on Broadway, television, and with their own recording labels?
Youth in Arts award-winning teen a capella troupe 'Til Dawn is holding annual auditions.
Each year we hold auditions to replace those students graduating high school.  The group is particularly interested this year in singers with a strong bass range, but all types and ranges of singers are added to the group each year. Singers should be entering 9 – 12 grade in fall 2012.
Questions: What songs should I prepare? What should I wear? Can I talk to someone for more information? Answers here on our website.
`Til Dawn Auditions
May 21, 2012 – 5:30 pm
Youth in Arts Studio 917 C Street.
Older Entries »