We love to connect with students in the Youth in Arts Gallery! The YIA Gallery is one of the few in the nation devoted solely to showcasing art by children.
Olive Elementary School kindergarten and first grade students visited the YIA Gallery recently for a field trip that explored shapes, systems and machines. Their teacher Emma Donovan had participated in this summer's STEAM institute with Youth in Arts, the Marin County Office of Education and other experts. She wanted her students to have an experience connected to what she learned in the STEAM Institute.
"Our free field trips are a wonderful opportunity to tie classroom curriculum to arts learning," said Youth in Arts' Development Director Kelsey Rieger. "This experience was focused on STEAM with embodied learning teaching."
Kelsey was joined by Visual Arts Director Suzanne Joyal and Mentor Artist Cathy Bowman. We took the students on a gallery walk to look at the child-created works in the gallery, followed by the Brain Dance to warm up. We talked about circles we could make sitting down, and circles we could see in the art. We made circles with our elbows and noses. In the YIA Studio, we sat in a big circle and learned about systems and machines, first by pushing a giant purple ball back and forth at different speeds. We noticed that a ball can't move by itself. While holding hands, we also sent energy around the room with a silent squeeze. It took concentration and practice to not lose the squeeze.
The final exercise was a fun way to talk about machines. Students were proud to show what they knew about different kinds of machines, and what those machines could do. Suzanne started the exercise by making a machine motion and sound.  As she continued, the next volunteer joined her to make a sound and motion that connected to hers. More students joined in, each making a different sound and motion. In the end, we had a large human-made machine with noises and motions working together.
We talked about where our machines lived and what they could do. One group made a machine that made snowflakes and lived in the ocean; another imaginary machine  handled climate change in the desert.  We concluded the field trip by creating a machine which included everyone and was made of familiar sounds and motions: a train.
Field trips are 45 minutes and always feature an age-appropriate hands-on arts activity. Children also learn techniques for looking at and talking about art. For more information, contact Youth in Arts' Program Director, Kelsey Rieger: kelsey@youthinarts.org or at (415) 457-4878 x110.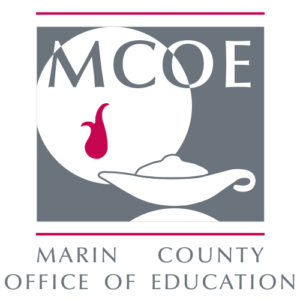 Which visual arts lessons will help you communicate with a student who is on the autism spectrum? How can dance include someone using a wheelchair? How do you teach collaboration in your 5th grade classroom?
Youth in Arts' new ARTS Bank (Art Resources for Teachers and Students) offers answers. The ARTS Bank is a first of its kind free database to find and contribute arts activities to reach all types of learners.  
Visual Arts Director Suzanne Joyal and former Executive Director Miko Lee presented a beta version of the online resource recently at VSA Intersections: Arts and Special Education Conference in Irvine, CA. VSA is an international organization on arts, education and disability that was founded in 1974 by former U.S. Ambassador Jean Kennedy Smith and is headquartered in Washington, D.C.
"The ARTS bank is an exciting tool," Joyal said. "With a click of a button, teachers, parents or caregivers can plug in an Individualized Education Program (IEP) goal or grade level or a key word and find an arts lesson designed to strengthen those specific skills."
Lee said the goal is to provide a tool so people can build on each other's work.
"We have intentionally made it a free resource to encourage people to use it, contribute and collaborate," Lee said. "You get the best solutions for the communities you are working with from those communities themselves. Those are the practitioners that best understand what works."
The ARTS Bank is part of Youth in Arts' Digital Toolkit, which includes six videos on inclusive teaching practices for artists, classroom teachers and parents. The ARTS Bank was developed pro bono through Salesforce under the leadership of Derek Schauffler. Funding for the video portion was provided through the state Department of Education's Student Support and Academic Enrichment grant that the Marin County Office of Education received.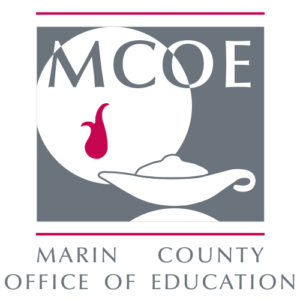 Nearly 50 arts lovers stopped by the Youth in Arts' gallery recently to celebrate our current show and meet new Executive Director Kristen Jacobson.
Imagine Our World: In My Neighborhood runs until Dec. 6. The show features second grade art from Laurel Dell and Short elementary schools, including two large collages in which students envisioned their ideal neighborhood. Students connected to the idea that working together builds a stronger community. The show includes work made by young artists in response to the recent power outages and fires.
The show also features collaborative artwork from Youth in Arts' booth at the West End Village Celebration on November 4. Over 100 artists of all ages contributed to two large-scale murals, and a community collage. Participants were encouraged to express their feelings about the Power Safety Shutoff through art making.
Jacobson thanked everyone for their support and said she was looking forward to getting down to work.
"I'm so moved and inspired by the work of the incredible artists and the legacy that is here in Marin," Jacobson said. "I'm excited to focus on access to arts education, and equity for all" she said.
With the continued support of the California Arts Council, Laurel Dell's PTA, UC Berkeley's Y-Plan and RileyStreet Art Supply, Youth in Arts has designed a sequential arts program for students to build their skills over time. Every student receives 12 weeks of visual arts in the Fall and 12 weeks of dance in the Spring.
Youth in Arts has provided Mentor Artists to Laurel Dell Elementary School for almost 20 years. For the past four, however, Laurel Dell has been home to our demonstration project: a sequential, scaffolded arts program focused on the core competencies of Youth in Arts: Creativity, Compassion, and Confidence through arts learning. The program was designed by our Director of Visual Arts Suzanne Joyal. During their 12 weeks of visual arts in the Fall and 12 weeks of dance in the Spring, students learn to express themselves verbally, visually and physically in multiple art forms.
On a warm November afternoon, Youth in Arts welcomed over 120 community members to participate in collaborative artworks at the West End Village Celebration in San Rafael. Artists of all ages created large-scale group paintings using primary colors – red, blue and yellow (plus white). Following the "Power of Sharing" lesson model from our visual art residency at Laurel Dell Elementary, we encouraged participants to share their colors and blend on the canvas to make any secondary colors.
The recent Public Safety Power Shut-off closed San Rafael City Schools for several days, so we felt it important to help community members, especially children, process their feelings through art. We presented the prompt: "Did you lose power in your neighborhood? How did it make you feel?" We then asked the artists to paint their response on the community murals. It was wonderful to see everyone working together to create something so beautiful.
In addition, community members who visited Youth in Arts' booth responded to our prompt: "What makes your neighborhood powerful?" We asked participants to draw or write their response with Sharpie pen on colorful squares of hand-dyed watercolor paper, and later turned them into a community collage.
You can add to our collage, see the collaborative paintings, and more wonderful artwork from our 2nd grade residency at Laurel Dell Elementary in our current exhibition, Kids Imagine Our World: In My Neighborhood. The show will be on view in the YIA Gallery through December 6th!
Welcome to the`Til Dawn 2019-20 company.
The new singers attend schools throughout Marin, from Larkspur to Novato and bring a variety of expertise and interests.
"I sing when I wake up and I sing until I go to sleep," said new member Leah Nemerovski. "I don't find passion in anything else."
Current 'Til Dawn members are already practicing and putting their musical experience to use. Nemerovski plays the trombone, piano, drums, ukelele and enjoys musical theater. She became interested in 'Til Dawn when she saw them perform  at her middle school. She was surprised how easily she connected with other members of the group.
Nemerovski, and Alisa Costello, both 14, attend San Marin High School in Novato. One of the things they enjoy is the closeness of the group.
"It's like a family," Costello said.
For the newest members, music runs in the family. Costello's uncle was an opera singer who performed at Carnegie Hall; Nemerovski is learning how to play the drums from her dad. Will Ferris's mom is a singer, and Jacquie Kizer has two uncles who are musicians. Emma Orrick's father is a music producer.
Kizer, 15, goes to Redwood High School. Kizer moved to Marin from New York last year and previously sung in a similar group. Being in the group, she said, provides a safe space and an environment in which to have fun.
"It's honestly been amazing," she said.
Orrick, 14, is also at Redwood. and plays the piano and does theater. She was surprised by how quickly the group learns the songs.
"It's always my highlight of the week," she said. "It doesn't feel like a chore."
Ferris, 15, is a sophomore at Drake High School. He didn't think he'd get into the group, he said, because he couldn't figure out what to sing. He chose his winning song –"Fly Me To The Moon" – on the day of the audition.
Ferris said he enjoys performing all of the songs, although some are difficult because they are beyond his tenor range. The songs that are performed are chosen by the ensemble.
"I think it's great," he said. "I think it's really healthy for the group."
`Til Dawn is an advanced vocal music program that celebrates the value of the arts, encourages positive messages about meaningful social issues and inspires children of all ages. The 15-member ensemble is part of Youth in Arts' I AM mentorship program and the longest-running, year-round teen a cappella ensemble in the Bay Area. It's directed by Austin Willacy, who performs as a solo artist and also with his own a cappella group, The House Jacks. While Willacy is on sabbatical this fall,  the group has been taught by singer Lilan Kane. a 'Til Dawn alumnus, and others.
Youth in Arts' Executive Director Miko Lee has won a nonprofit leadership award from the North Bay Business Journal.
Lee spoke passionately about her work at Youth in Arts, where she has served as executive director for 13 years. During that time, she helped pass the Marin Arts Education Plan  Working with Youth in Arts' Visual Arts Director Suzanne Joyal, she has created the ARTS Bank, a searchable free database to help teachers and parents find arts activities that will reach all learners.
Lee began her speech by teaching the audience how to say "imagination" in sign language and spoke proudly about the work that Youth in Arts does through providing innovative programs in visual arts, theatre, music and dance to reach all learners.
"We get young people to use their imagination to find out more ways that they can solve the incredible problems and challenges that we are facing in our world today," Lee said.
Lee described how powerful  the arts education can be in giving students the skills to share their voices. She recalled the tragic Parkland shooting in Florida and the students who credited their theater teacher with giving them the confidence to speak out. Because of their actions, she said, more than 130 laws were passed.
"Because I had theater as a child, I was able to get up and speak and show who I was in the world," said Lee, who participated in Youth in Arts as a student. "We believe in the power of art to change lives."
Lee has an extensive background in acting and the performing arts and serves as co-chair of the National Advisory Committee of the Teaching Artists Guild and is part of the leadership team of Asian Americans For Civil Rights and Equality. She attended the event with Youth in Arts' Development Associate Morgan Schauffler.
Lee was one of 18 leaders honored at the event, which was held at the Hyatt Regency in Sonoma's wine country.The event was underwritten by the Bank of Marin. The corporate sponsor was InterWest Insurance Services, LLC.
est Insurance Services, LLC.
This summer, Youth in Arts' Director of Visual Arts Suzanne Joyal began her study toward a Master of Arts in Arts Education with a focus on special populations from Moore College of Art and Design in Philadelphia, PA. The only program of its kind in the country, the program was founded by Lynn Horoschak, a pioneer in the field of arts education for special populations. For the students of Moore, and arts educators at Youth in Arts, "special populations" means anyone who does not thrive in the linear, neurotypical classroom. This could mean students experiencing disabilities, newcomer and english language learners, students experiencing the effect of trauma, or anyone with an IEP (Individual Education Plan).
"I decided to pursue the Moore Masters program after attending several workshops led by Lauren Stichter, the graduate program director at Moore. I have been working with students with special needs for 11 years at Youth in Arts, and after listening to Lauren, I knew I could do more. I know that what we are doing at Youth in Arts is necessary and needed and the right thing for all students. We all need to be able to express ourselves with confidence, and for many people (myself included), it's through the arts that this is possible. For students experiencing disabilities, every day can be painful or scary or exhausting, and infusing the arts into learning is what can help them thrive. We want every student to want to come to school and to feel proud of their accomplishments, and I have witnessed how the arts helps many students get there."
Suzanne spent six weeks this summer participating in the intensive program, is working remotely for the school year, and will return to Philadelphia next summer to complete and present her thesis.
Second graders at Short and Laurel Dell elementary schools in San Rafael created vibrant collages showing what a healthy neighborhood needs.
We began by looking at the work of artists like Faith Ringgold and the late Romare Bearden. Working with Youth in Arts' Mentor Artist Cathy Bowman, we used the "wax resist" method to write our names on watercolor paper and mixed blues and greens to paint a "cool" background. We talked about what a neighborhood needs to be strong and healthy, and what we need to be strong a healthy. Both classes included schools, libraries and homes of different sizes and shapes. There were some surprising additions too. At Short, one student suggested a carnival. At Laurel Dell, a student created a community art studio.
We then created collages, using only warm colors for our structures. That made them stand out when they were placed on the cool colored background. This gave us a chance to review what colors are warm, and what colors are cool. Once they were dry, we flipped them over and cut out our shapes. Details were added later with pastel and more paper. We looked at doors and windows from around the world, and noticed they are not always square or rectangle.
"This was a complex project with many layers, and students did an amazing job," Bowman said. "It was wonderful to see them make connections between their own lives and their neighborhood."
Some of the paper that students used was made by rubbing crayons and pastels across textured templates, creating brick patterns and other designs. More connections were made as the textured paper was shared between the two schools.
The projects will be on display as part of the upcoming Youth in Arts' upcoming exhibit: Kids Imagine Our World: In My Neighborhood. The show of 2nd grade work from both schools runs Oct. 28 through Dec. 6. The opening reception, which will be hosted by the Youth in Arts' Board of Directors, will be held on Nov. 8 from 5 to 8 p.m.
First graders at Laurel Dell School in San Rafael have been exploring literacy through art with Youth in Arts' Mentor Artist Cathy Bowman. Students love to look at their art. When we make art with words, we look carefully to find what we know, which means we practice reading.
Students built a colorful word mural from important words they know. Using a donated canvas splashed with graffiti, old encyclopedia pages, oil pastels and glue, they made big words and cut them into interesting shapes. The words were glued onto the canvas, which will become a living document; students will be encouraged to add to their work throughout the year.
The goal of the project was to teach the young artists that words are fun. Teacher Vanessa Nunez helped with the project by encouraging the young artists to brainstorm about words they know. She wrote the words on index cards before art class so students were ready to copy them and practice their spelling. The final step was cutting their words into interesting shapes.
"Art is a wonderful way to teach literacy since all letters are shapes," Bowman said. "Students love to engage in creative art making and show what they know."
When a large box became scrambled while students searched for their letters, Nunez created a teachable moment. Students who are English Language Learners took turns sorting the letters and then naming them before putting them in the right place.
"Working at Laurel Dell is a great experience because Principal Pepe Gonzalez and his staff are so supportive," Bowman said. "Working in partnership enables us to accomplish so much."
Art has the power to engage and inspire students of all abilities. Whether it is the visual arts, theater, dance, music, or new media, creative exploration has been known to help students reach learning and behavioral objectives in productive and innovative ways. In early October, Youth in Arts Staff Miko Lee and Kelsey Rieger travelled to the Quartz Mountain in Oklahoma to lead a 17-hour professional development with teachers from across the state through the Oklahoma Arts Institute. Together, we explored arts integration strategies and techniques for addressing Social Emotional Learning (SEL) goals with students informed by student-centered frameworks such as Culturally Responsive Teaching and Universal Design. Over the course of three days through visual arts, dance, music, and theatre, educators learned about the five competencies of SEL framed by the following asset-based questions:
Self Awareness: Who Am I?
Social Awareness: Who am I in relation to the world around me?
Self Management: How do I fit in to the world around me?
Relationship Skills: How do I connect, listen and communicate with diverse people?
Responsible Decision-Making: How do I make informed choices while considering how this will affect me and those around me?
Participants began by thinking about our personal identities and how they are informed by our experiences and our chosen and inherited family values. Following our daily warm-up and introduction, we created accordion culture books to give us a baseline for thinking about self awareness, and continued working on these books throughout the workshop. In order to take time to appreciate the process of learning and consider our work so far, we participated in a group gallery walk and reflection.
During our unit on Social Awareness, we performed our oral family histories through storytelling and embroidered mapping. After ruminating on the ways in which our divergent and personal stories gathered together at our point of contact – Oklahoma – teachers choreographed their collective family stories and performed them for the rest of the group. It became clear during reflection that building a culture of community becomes possible through the sharing and receiving of stories, and that we learn how to connect in the process of realizing what makes us different and what makes us similar. Additional theatre and movement-based activities were utilized throughout the workshop in order to offer kinesthetic and embodied ways to reflect on and engage in the core competencies of SEL.
Over the course of our sessions on self management, relationship skills, and responsible decision making, we explored multiple techniques for self portraiture using methods such as recycled collagraph prints, transparency portraits using lines that make our faces unique, and empathy portraits on vellum. To help build our visual arts skills, we practiced observational drawing techniques and considered the ways in which visual signals like lines could be characterized using all of the senses. At the end of the workshop, we layered our portraits in different mediums together to create a cover for our culture books.
On the final day of the workshop, participants reflected once again on the characteristic of storytelling utilizing graphic novels and Visual Thinking Strategies, as well as theatre activities such as The Moment Before. We then participated in a large-group Circle Story, pulling vocabulary from value words and personal characteristics that we had shared previously in the workshop. We added depth and meaning to the story by re-telling our narrative and introducing colors and emotions. We completed the workshop with an experimental painting activity in which participating educators were asked to create abstract, mixed-media artworks by following a series of instructions without knowing the expectations for the project's end result. Following the activity, we reflected on what the process had felt like by discussing how decision-making is impacted by circumstances, and how we can help to empower and prepare our students to make impactful decisions knowing that they will not always know where those decisions may lead.
We closed the activities with a final group performance, utilizing performance-based techniques and strategies learned throughout the institute in order to communicate their closing thoughts and experiences. The process of learning and engaging was captured by facilitators and participants collaboratively through a Learning Wall, Youth in Art's adaptation of the Making Learning Visible (MLV) process. Participants left the institute with access to arts-based resources created to help engage educators in practical skills for developing and fostering communication and collaboration, thereby creating more opportunities to empower student voice and identity in any classroom. 
Resources
Older Entries »