May 11: Gala Electric Blues Dance Party
Join Youth in Arts and the Bay Area's favorite dance party band Pride & Joy for dancing, dinner, drinks and fun games PLUS silent and live auctions featuring terrific items and packages!
Catalog preview HERE!
Electric Blues
Dance Party & Live Auction
a benefit for Youth in Arts
Friday, May 11
Mill Valley Community Center
180 Camino Alto
Mill Valley, CA
youthinarts.org/electric-blues
TICKETS AVAILABLE NOW!
Single Tickets $175
Ticket for Two (Bring a friend!) $325
Table for Ten $1500
Purchase online at youthinarts.org/electric-blues Or contact us at yia@youthinarts.org or 415-457-4878.
Donate an item for our action here
All proceeds support our mission of fostering creativity, confidence and compassion in youth of all backgrounds and abilities through the arts.
Thank you to our Sponsors & Donors–please support businesses that support arts for our kids!
MUSE Sponsors Nancy & Luis Belmonte
Event Sponsors
Stephanie Lamarre, Sotheby's International Realty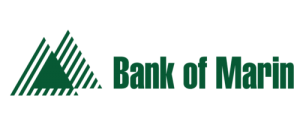 Auction and Event Donors
101 Surf SportsAlegio Chocolate
American Conservatory Theater
Another Planet Entertainment
Ashland Hills Hotel and Suites
BATS Improv
Bay Area Discovery Museum
Beach Blanket Babylon
Berkeley Repertory Theatre
Bite This, Mill Valley
Byington Vineyard
California Academy of Sciences
California Film Institute
California's Great America
Camp Galileo
Cavallo Point
Celine's Sweets
Children's Fairyland
Cline Family Cellars
Comforts Café
Creekside Bakery
Curran Theatre
DiRosa Center for Contemporary Art
Disneyland
Devin Dixon and Todd Schneider
Emporio Rulli
EO Products
Exploratorium
Fine Art Museums of San Francisco
Flourchylde Gluten Free Bakery
Gilroy Gardens
Golden Gate Bridge Hwy. & Trans. District
Hilton San Francisco Union Square
I Made It Glass
Johann Paul Jewelers
Johnny Doughnuts
Lark Cinema
Malibu Wine SafariMarin County Fair
Marin Shakespeare Company
Marin Symphony Association
Marin Theatre Company
Marinitas Restaurant
McKahn Family Cellars
Mountain Play Association
Nothing Bundt Cakes
Oakland Zoo
Osmosis Day Spa Sanctuary
Oregon Shakespeare Festival
Pacific Catch
Piatti Restaurant
Pier 39
Pizza Molina
Platypus Wine Tours
Playa Mill Valley
Angela Rafner
San Rafael Pacifics
Rustic Bakery
Rock Wall Wines
SF Bay Adventures
San Francisco Zoo
Shi Bui Gardens Outdoor Spa
Six Flags Discovery Kingdom
Smuin Ballet
Sonoma Raceway
Spinbar Design Lab
Spirit Rock
Smuin Ballet
Stephan-Hill Jewelry Designers
Studio 4 Art
Studio 64
Sweet Things
Teeny Cake
Trek Winery
United Markets
Jeff & Mary Welch
Wendy Lee & Denice Wong
West Coast Falconry
White Oak Winery
Woodlands Market
Yoga Works
Thanks to Jeffrey Bean for the Electric Blues Dance Party banner art!