6/19/16: `Til Dawn Opens Mountain Play
Join `Til Dawn at the Mountain Play
This Father's Day, check out  `Til Dawn opening the final performance of the 2016 Mountain Play's production of West Side Story up on beautiful Mt. Tam and help raise funds for Youth in Arts programs. Mountain Play Association will donate up to $10 per ticket sold when you use the code YOARTS16 at the Mountain Play ticket link. `Til Dawn performs at 12:30 and West Side Story begins at 2 pm.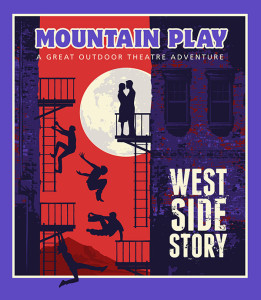 `Til Dawn at the Mountain Play
Sunday, June 19, 12:30 pm (performance of West Side Story at 2:00 pm)
Mount Tamalpais State Park amphitheater
(directions and transport options available at www.MountainPlay.org)
Tickets $40 General Adult, $35 Seniors (65+ ), $30 Young Adult (14-21), $25 Child (4-13). Children 3 and under FREE.
Use YOARTS16 code at checkout to benefit Youth in Arts–up to $10 per ticket (except for Children 13 and under) will go to Youth in Arts!