3/5-31/2017: Rising Stars
YIA Gallery is host to the 26th Anniversary of the RISING STARS Marin County High School Art Show through 31, 2017. RISING STARS is open to all high schools in Marin–public, private and alternative. Works are selected by school art teachers and then the exhibit is adjudicated by a panel of local professional artists.
"Rising Stars" the 26th Annual Marin County High School Art Show
March 5-30, 2017
YIA Gallery at Youth in Arts
917 "C" Street, San Rafael, CA
11 a.m.-4 p.m., Monday-Friday
Admission FREE
Special Events (mark your calendar!)
Friday, March 10, 4-8 p.m. "2nd Fridays" Art Walk Downtown
Best in Show: Fiona Bransgrove, Tamalpais High School
Best Three Dimensional: Hannah Childress, Sir Francis Drake High School
Best Drawing: Emma Beeman, Marin Academy
Best Painting: Emilia Hernandez, Sir Francis Drake High School
Best Photograph: Audrey McCamy-Miller, The Branson School
Special Merit Award for Digital Media: Nicholas Buechert, The Branson School
Merit Awards
Ada Huttula, San Rafael High School
Aedan Connelly, Tamalpais High School
Daniel Pascal, The Branson School
Danielle Kisseberth, Redwood High School
Declan McKenna, San Rafael High School
Elise Ryan, Tamalpais High School
Joshua Schottstaedt, Marin Catholic High School
Katherine Zhao, The Branson School
Lucas Goefft, Sir Francis Drake High School
Honorable Mentions
Cameron Evans, Terra Linda High School
Destanee Tvedten, Novato High School
Ellis Toole, Tamalpais High School
Gabrielle Hojilla, Redwood High School
Gina Goldin, Fusion Academy
Haley Bjursten, Redwood High School
Megan Hooper, Terra Linda High School
Miles Sanford, Marin Catholic High School
Noah Sekona, San Andreas
Pola Kotzian, Tamalpais High School
Saani Borge, The Branson School
Shannon Nguyen, San Marin High School
Tommy Dawson, Marin Academy
Trent Helton, Marin School of the Arts
Black Cat Prize:  Adriana Viniegra, San Rafael High School
Black Cat Prize:  Taylor Daley Terra Linda High School
Perry's Prize: Yuki Wang San Domenico Upper School
Perry's Prize: Kendra McGowan, San Rafael High School
RileyStreet Prize: Diana Herrera San Rafael High School
Youth in Arts Prize: Deborah Figueroa, Marty Meade
Youth in Arts Prize: Alice Sowa, Redwood High School
Exhibiting Schools, Teachers and Artists
The Branson School (Teachers Allyson Seal, Eric Oldmixon) Artists Audrey McCamy-Miller, Benjamin Felser, Daniel Pascal, Evan Sievers, Hailey Weisel, Katherine Zhao, Laney Ching, Mikel Hirigoyen, Nicholas Buechert, Saani Borge, Spencer Smead, Violet Bordin
Fusion Academy (Teachers Francis Tran and Missy Selles) Artists Alexi Girlando, David Bacci, Gina Goldin, Julian Valkov, Kenzo Alwitt and Matthew Peterson
Marin Academy (Teachers Anne Maurice, Barry Beach, Cathy Lu, Josh Smith, Katharine Boyd) Artists Alexia Lema, Audrey Whitten, Baxter Mercy, Emma Beeman, Ingrid De Leon De La Rosa, Jack Jacoby, Kathryn Ezeoha, Kimberly Moreno, Samantha Bailey, Taitum Brooks and Tommy Dawson
Marin Catholic (Teachers Laurie Reemsnyder and Orin Carpenter) Artists Bridget Weir, Grace Trocki, Haley Skinner, Joshua Schottstaedt, Kaylin Boyle, Miles Sanford and Rachel Schottstaedt
The Marin School (Teacher Elizabeth Sims) Artists Amanda Archer, Benjamin Snell, Crash Des Rosiers, Indigo Vieten, Mairead Minihane, Nina Winitz, Will Wirth
MCOE (Teacher Marty Meade) Artists Brayden Ruggles, Deborah Figueroa, Deborah Figueroa, Deborah Figueroa, Josiah Murray, Laura Reinke, Marissa Weinfeld and Summer Swanson-Moss
Marin School of the Arts (Teachers: Howard Gersh, Taylor Mancini and Sabrina Kalleen) Artists Alexa Martinez, Bella Mancini, Emily Yamaguchi, Farzaneh Aghazadeh, Finlay Smith, Gwen Morris, Kathryn Bernhardt, Natalie Baron, Phoebe Zea, Sara Herrera, Sofie Levin and Trent Helton
Novato High School (Teachers: Roxana Leiva and Sabrina Kalleen) Artists Alexa Martinez, Bailey Wong, Danielle Dube, Destanee Tvedten, Digna Serrano, Emma Clark, Emmanuelle Knox, Lauren Emge, Leydi Lopez, Michelle Le, Phillip Gittings, Yesica Rodas Duarte
Redwood High School (Teacher Lauren Bartone) Artists Alice Sowa, Cecilia Wolf, Danielle Kisseberth, Eve Anderson, Gabrielle Hojilla, Haley Bjursten, Leo Cooperband and Lucas Marchi
San Andreas High School (Teacher Gray Douglas) Artists Laura Mullen, Lucas Hayward, Noah Sekona, Tye Varnes
San Domenico Upper School (Teachers Carina Ybarra, Jill Hoefgen) Artists Angus Gosman, Chenyuan Zhu, Emily Owen, Katie McMaye, Madison Dempster, Nastassia Fulconis, Nichi Jackson, Olivia Lang-Brown, Shuwen (Kitty) Zheng, Yuki Wang, YuXin(Shirley) Shi, Yvette Yu
San Marin High School (Teacher Jennifer Norman) Artists Alexa Ramani, Anna Altman, Cassie McGarty, Evan Curtice, Francesca Mancillas, Jenna Beales, Kylee Smith, Rey Stevens, Shannon Nguyen
San Rafael High School (Teachers Annie Yi and Johanna Herrera) Artists Ada Huttula, Adriana Viniegra, Alycia Ward, Ashley Maldonado, Christie Clark, Declan McKenna, Diana Herrera, Keely Faulkner, Kendra McGowan, Vanessa Landaverde, Xuan Thach, Yoselin Alvarez
Sir Francis Drake High School (Teachers Adam Beebe, Beth Cederstrom, Martha Cederstrom) Artists Andrea Palmer, Elizabeth Woodward, Emilia Hernandez, Escher Lapré, Hannah Childress, Lucas Goefft, Zach Nelson,
Tamalpais High School (Teachers Lisa Ouse-Hicks, Mary Krawczyk, Zachary Gilmour) Artists Aedan Connelly, Alyssa Moss, Elise Ryan, Ellis Toole, Fiona Bransgrove, Hannah Berg, John Grunigen, Kate Hofele, Mason Sapp, Pola Kotzian, Sabrina Haechler, Sydney Kuhn
Terra Linda High School (Teachers Elizabeth Galbreath, Katy Bernheim) Artists Cameron Evans, Carolina Rosa, Keana Levin, Megan Hooper, Melissa Reed, Taylor Daley, Taylor Daley, Xenya Nikeyenkova, Zeta Jackson Mays
In April-May, 2017 most of the work in "RISING STARS" will tour to Bartolini Gallery at the Marin Center
10 Avenue of the Flags, San Rafael
Monday-Friday, 9 a.m. to 5 p.m.
Admission FREE
Bartolini Gallery Opening Reception Thursday, April 6, 6-8 p.m.
Thank you Rising Stars Sponsors!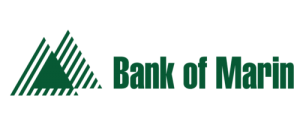 Star Sponsor Bank of Marin
Exhibit Sponsors
Il Davide Restaurant
Marin Open Studios
Perry's Art Supplies & Framing
RileyStreet Art Supply
San Anselmo Arts Commission
Black Cat Studio